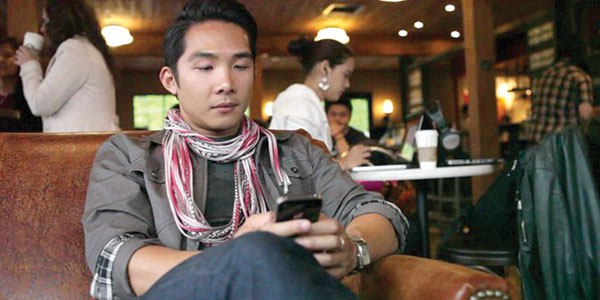 Es fácil encontrar lugares con Wi-Fi público. Restaurantes de comida rápida, hoteles y en el café están entre los lugares que lo ofrecen.
Debido a la conveniencia, es tentador usar el Wi-Fi público. Pero antes de decidir usarlo nuevamente, hay algo que debes saber: podrías estar poniendo tu información personal en riesgo.
Piensa en la última vez que te conectaste a una red Wi-Fi pública. ¿Lo usaste para el trabajo? ¿Fuiste de compras? ¿Checaste tu cuenta bancaria? Incluso si estuvieras sólo navegando, conectarse a una red Wi-Fi pública puede dejarte vulnerable a los hackers y podría comprometer tus datos.
Es común pensar que sólo alguien con conocimiento de hacking extensa podría robar sus datos. Pero la verdad es que cualquier persona con un poco de conocimientos técnicos y una computadora podría ver toda tu actividad, robar tus contraseñas y la información de tu tarjeta de crédito.
Una técnica común que los hackers utilizan es la creación de una fuerte conexión Wi-Fi desde sus equipos en un espacio público y darle un nombre asociado con esa ubicación. Una persona inocente puede conectarse inmediatamente a esa conexión Wi-Fi, creyendo que es la correcta, y navegar el internet sin pensarlo mucho mientras que el atacante monitorea la actividad en línea.
Afortunadamente, hay muchas maneras de protegerse. Algunos pueden variar en dificultad técnica, pero aquí hay algunas sugerencias:
* Compra un plan de datos ilimitado en tu teléfono y utilizalo para navegar o como hotspot.
* Desactive el Wi-Fi en tus dispositivos. Esto evitará que tu teléfono o computadora portátil se conecte automáticamente a cualquier red abierta por ahí.
* Utiliza una red privada virtual (VPN) para ocultar tu actividad. Los VPNs varían en los precios, las características y las velocidades de conexión, asi que es conveniente investigar para determinar cuál funcionaría mejor para ti.
Siguiendo una o todas las sugerencias anteriores, mantendrás a los hackers alejados. ¡Mantente a salvo en línea!
_______________________________________________________________________________
Stop using public Wi-Fi
Commentary by Melissa Arroyo
It's easy to find places with public Wi-Fi. Fast food restaurants, hotel lounges and coffee shops are among the places that offer it.
Because of the convenience, it's tempting to use public Wi-Fi. But before you decide to use public Wi-Fi again, there's something you should know: You could be putting your personal information at risk.
Think of the last time you connected to public Wi-Fi. Did you use it for work? Did you go shopping? Did you check your bank account? Even if you were only browsing, connecting to public Wi-Fi can leave you vulnerable to hackers and could compromise your data.
You might imagine that only someone with extensive hacking knowledge could steal your data. But the truth is, anyone with a little bit of tech know-how and a computer could view all your activity, steal your passwords and your credit card information.
One common technique that attackers use is setting up a strong Wi-Fi connection from their computers in a public space and giving it a name associated with that location. An innocent person might immediately connect to that Wi-Fi, believing it's the right one – and mindlessly browse the internet while the attacker monitors his or her online activity.
Fortunately, there are many ways to protect yourself. Some may vary in technical difficulty, but here are some suggestions:
*Buy an unlimited data plan on your phone and use that for browsing or as hotspot.
*Turn off Wi-Fi on your devices. This will prevent your phone or laptop from automatically connecting to any open networks out there.
*Use a Virtual Private Network (VPN) to conceal your activity. VPNs vary in prices, features and connection speeds, so do some research to determine which one would work best for you.
By following one or all of the above suggestions, you'll keep hackers away. Stay safe online!