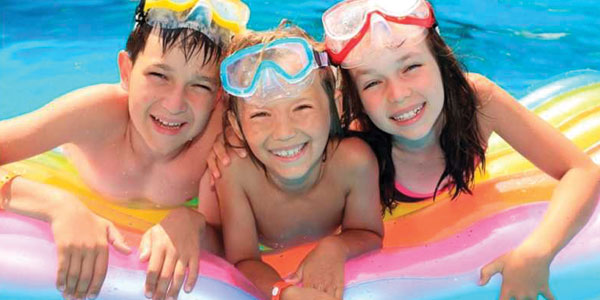 El verano trae infinitas oportunidades para la diversión recreativa y las experiencias de viaje.
Este año, planifique su verano en consecuencia, para que no se pierda de los grandes eventos, sitios que desea ver o las ciudades que desea visitar. Este es el momento para crear una lista de actividades de verano.
Para hacer esto, aquí está una lista de actividades recreativas para hacer localmente – y para aquellos que son lo suficientemente ambiciosos, aquí hay una sugerencia sobre viajar:
*Festivales locales: Asista al Waterfest en Excelsior Springs, Mo.; Shawnee días viejos en Shawnee, Kan.; el Festival Amelia Earhart en Atchison, Kan.; Y/o el Kansas City Fringe Festival en Kansas City, Mo., por nombrar algunos. Estos son los lugares para disfrutar de la diversión de ciudad natal y buena comida este verano.
*Parques de atracciones locales: Visite Worlds of Fun y/o Oceans of Fun. Con la combinación de paseos nuevos y viejos, y el atractivo local, será una experiencia divertida. Y si usted no ha experimentado la sensación de paracaidismo, pero son reacios a saltar de un avión, entonces iFly Kansas City Indoor Skydiving es el lugar que usted necesita para visitar.
*Para aquellos que han probado todo lo que el área de Kansas City tiene que ofrecer, incluyendo salas de reunión, paintball y tal, a continuación, planificar un viaje por carretera: Si usted está mirando un viaje por carretera, empezar a planear dónde, cuándo y cómo obtendrá donde quieres ir – y con quién. Aunque un viaje de verano espontáneo de verano suena divertido, en realidad, la planificación es la clave para divertirse.
__________________________________________________________________________________
Summer is a time for fun activities and travel
Commentary by Katherine Diaz
Summer brings endless opportunities for recreational fun and travel experiences.
This year, plan your summer accordingly, so you don't miss out on big events, sites you want to see or cities you want to visit. This is the time to create a summer activity list.
To do this, here is a list of recreational activities to do locally – and for those who are ambitious enough, here is a tip on traveling:
*Local festivals: Attend Waterfest in Excelsior Springs, Mo.; Old Shawnee Days in Shawnee, Kan.; the Amelia Earhart Festival in Atchison, Kan.; and/or the Kansas City Fringe Festival in Kansas City, Mo., to name a few. These are the places to enjoy hometown fun and good eats this summer.
*Local amusement parks: Visit Worlds of Fun and/or Oceans of Fun. With the combination of new and old rides, and local appeal, you're bound to have fun. And if you haven't experienced the sensation of skydiving, but are hesitant to jump out of a plane, then iFly Kansas City Indoor Skydiving is the place you need to visit.
*For those who've tried everything the Kansas City area has to offer, including breakout rooms, paintballing and such, then plan a road trip: If you're looking at a road trip, start planning where, when and how you'll get where you want to go – and with whom. Although a spontaneous summer road trip sounds like fun, in reality, planning is the key to having fun.