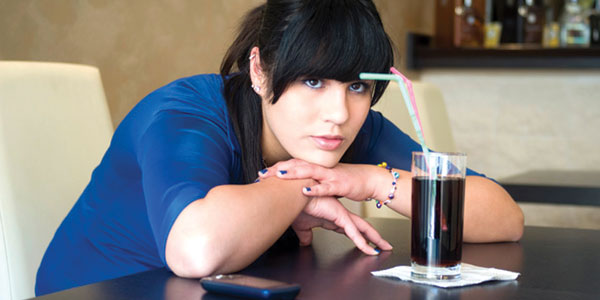 By Chara
According to the Centers for Disease Control and Prevention, one in five Americans drink diet soda every day. But ironically, the diet drinks they think will help them lead a healthier lifestyle might cause them to develop serious health problems.
A study done at the Karolinska Institute in Sweden found that people who drink diet soda run a greater risk of developing heart failure than those who don't. The research also showed that people who drink diet soda are three times more like to suffer a stroke.
Drinking diet soda also can cause kidney problems. A study at the Brigham and Women's Hospital in Boston found that people who drink more soda have a greater risk of suffering from kidney failure. And the National Kidney Foundation states that drinking two or more diet sodas decreases a person's glomerular filtration rate by 3 milliliters per minute per year.
In addition, several studies have linked diet soda to type 2 diabetes and metabolic syndrome. Research from the American Diabetes Association found that people who drink diet soda have a 36 percent greater relative risk of developing incident metabolic syndrome and a 67 percent greater relative risk of developing incident type 2 diabetes.
Finally, the American Academy of Neurology has warned consumers that drinking diet soda can cause mood alterations. Researchers found that diet soda sweeteners are connected to a higher risk of depression.
So the next time you think of drinking diet soda, think of the consequences it can have on your health before you take a sip. And if you're a heavy diet soda consumer, take baby steps and decrease your consumption gradually.
You'll have a better chance of leading a healthy lifestyle if you do.
---
El refresco dietético no es tan saludable como usted piensa
De acuerdo con Centro para Control y Prevención de Enfermedades, uno de cada cinco americanos bebe refrescos dietéticos todos los días. Pero irónicamente, las bebidas dietéticas que ellos piensan les ayudarán a tener un estilo de vida más saludable, quizás les cause que desarrollen graves problemas de salud.
Un estudio realizado en el Instituto Karolinska en Suecia, descubrió que las personas que beben refrescos dietéticos tienen un mayor riesgo de sufrir insuficiencia cardiaca que los que no lo hacen. La investigación también demostró que las personas que toman refrescos dietéticos tienen tres veces más probabilidades de sufrir un infarto cerebral.
Beber refrescos dietéticos también puede causar problemas en los riñones. Un estudio realizado en el hospital Brigham and Women's en Boston encontró que las personas que beben estos refrescos tienen un mayor riesgo de sufrir insuficiencia renal. Además, la Fundación Nacional del Riñón declara que tomar dos o tres bebidas dietéticas disminuye 3 mm/min cada año la medición de la filtración glomerular.
Además, varios estudios han relacionado las bebidas dietéticas con la diabetes tipo 2 y el síndrome metabólico. Las investigaciones de la Asociación Americana de la Diabetes descubrieron que las personas que beben este tipo de bebidas tienen un 36% más de riesgo de desarrollar síndrome metabólico y un 67% más de riesgo de desarrollar diabetes tipo 2.
Finalmente, la Academia Americana de Neurología ha advertido a los consumidores que consumir refrescos dietéticos puede causar alteraciones emocionales. Los investigadores encontraron que los endulzantes de refrescos dietéticos están conectados a un mayor riesgo de depresión.
Así que la próxima vez que usted tome un refresco dietético piense en las consecuencias que puede tener en su salud antes de probarlo. Y si usted es un fuerte consumidor de refrescos dietéticos, tome pasos pequeños y disminuya el consumo poco a poco.
Así usted tendrá una mayor posibilidad de llevar un estilo de vida saludable.