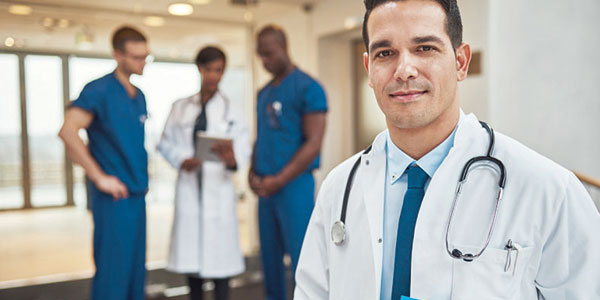 By Chara
Workers leaving for Europe, North America
A recent article published by the newspaper El Horizonte in Mexico indicated that more than 1.4 million highly skilled Mexican workers are working abroad.
Most of those who choose to work abroad are going to the United States, Spain, the United Kingdom, Germany and Canada. The exodus of high-skilled laborers has resulted in Mexico being given the moniker of a "talent exporter." The exodus also has made it difficult for Mexico to keep its professionals at home.
"We need to create a network," researcher Eduardo Ramirez was quoted in El Horizonte as saying. "There has been an increase in our exportation of talent. Sometimes, companies hire professionals here and they take them to other countries."
The Institute of Mexicans in the Exterior claims there has been a 55 percent increase in the number of professionals who look for careers outside Mexico. The figure of 1.4 million cited in El Horizonte – based on data from 2016 – is up from 900,000 in 2011.
Fernanda Gonzalez, a University of Central Missouri graduate, is among those working outside Mexico. She said she left Mexico because of a lack of opportunities in her field.
"I majored in communications and I had the chance to … (pursue) a master's degree in the United States," Gonzalez said. "I never thought I was going to stay here, but the lack of professional growth and development in Mexico made me look for a good job opportunity here. Now, I have a job. I'm working … (in) my field and I'm happy."
Gonzalez suggested other highly skilled Mexicans might consider leaving their homeland.
"We just live once, so we should take advantage of the opportunities that we have," Gonzalez stated.
---
México exporta su talento
Trabajadores se marchan hacia Europa y Norteamérica.
Un artículo reciente publicado por el periódico El Horizonte en México indicó que más de 1.4 millones de trabajadores mexicanos altamente capacitados están trabajando en el extranjero.
La mayoría de los que deciden trabajar en el extranjero están yéndose a Estados Unidos, España, el Reino Unido, Alemania y Canadá. El éxodo de trabajadores altamente calificados ha dado como resultado que México reciba el sobrenombre de "exportador de talento". El éxodo también ha hecho difícil para México mantener a sus profesionales en casa.
"Necesitamos crear una red", se citó al investigador Eduardo Ramírez en El Horizonte. "Ha habido un aumento en nuestra exportación de talento. Algunas veces, las compañías contratan a profesionales aquí y se los llevan a otros países".
El Instituto de Mexicanos en el Exterior dice que ha habido un 55 por ciento de aumento en el número de profesionales que buscan carreras fuera de México. La cantidad de 1.4 millones citada en El Horizonte -basándose en información del 2016 -ha aumentado de 900,000 en el 2011.
Fernanda González, graduada de la Universidad de Central Missouri, está entre esos que trabajan fuera de México. Ella dijo que abandonó México por la falta de oportunidades en su campo.
"Mi especialidad es en comunicaciones y tuve la oportunidad de… (seguir) una maestría en Estados Unidos. Nunca pensé que me fuera a quedar aquí, pero la falta de crecimiento profesional y desarrollo en México me hicieron buscar una buena oportunidad de trabajo aquí. Ahora, tengo un trabajo. Estoy trabajando en mi campo y estoy feliz".
González sugirió que otros mexicanos altamente calificados quizás consideren dejar su país natal.
"Sólo se vive una vez, así que debemos tomar ventaja de las oportunidades que tenemos", declaró González.