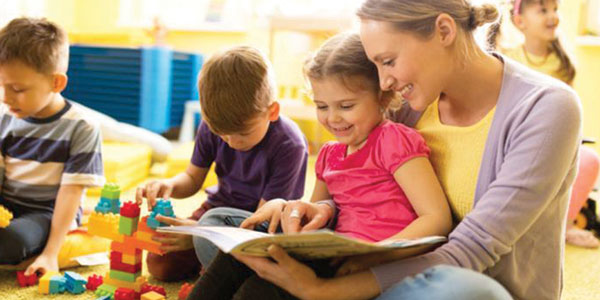 Commentary by Dermidio Juez-Perez
There are few topics upon which America's major political parties agree.
However, there are three things Republicans and Democrats have in common: Both parties claim to love the United States, both wish to control Congress and both agree that the cost of childcare in the United States is outrageous.
During the last presidential election campaign, the high cost of childcare was a popular subject. Both the major-party nominees for president showed an interest in addressing the issue. Democrat Hillary Clinton proposed capping childcare expenses at 10 percent of a family's income. Republican Donald Trump proposed allowing parents to deduct the cost of childcare from their income taxes.
If both parties agree that something is an issue, then it must be an issue.
Some important statistics show how important this issue is. According to a Time magazine article, the average cost of childcare in the United States is $10,192 a year. And according to America College Board, the average in-state tuition for a public university is $9,650.
You read that correctly. In the United States, it's more expensive to send your child to daycare than to college.
Some families struggle to pay for childcare and put food on the table. Others don't even have the luxury of struggling. The outrageously high costs of childcare aren't an option for many families. As a result, they must rely instead on unregulated childcare options provided by family members, friends or neighbors. Unfortunately, the truth is, that such options are often unreliable – and even unsafe.
Other families must cut back on their work hours or stay at home with their children, as it makes little financial sense to work if your income is being funneled into the childcare you need because you're working.
To date, the Trump administration hasn't done anything toward solving the outrageous American childcare crisis. Hopefully, in the near future, both parties will find ways to agree on a plan that ensures this issue gets resolved.
---
Crisis del cuidado infantil en Estados Unidos
Hay pocos temas sobre los cuales los principales partidos políticos de Estados Unidos están de acuerdo.
Sin embargo, hay tres cosas que los republicanos y los demócratas tienen en común: Ambas partes afirman amar a Estados Unidos, ambas quieren controlar al Congreso y ambas coinciden en que el costo de la atención infantil en los Estados Unidos es escandaloso.
Durante la última campaña presidencial, el alto costo del cuidado de los niños fue un tema popular. Ambos candidatos presidenciales mostraron interés en abordar el tema. La demócrata Hillary Clinton propuso limitar los gastos de cuidado infantil a un 10 por ciento de los ingresos familiares. El republicano Donald Trump propuso permitir a los padres deducir el costo de los cuidados de los niños de sus impuestos sobre la renta.
Si ambas partes están de acuerdo en que algo es un problema, entonces debe ser un gran problema.
Algunas estadísticas importantes muestran la importancia de este tema. Según un artículo de la revista Time, el costo promedio de la atención infantil en los Estados Unidos es de $ 10,192 al año. Y de acuerdo con la Junta de Universidades de Estados Unidos, la matrícula promedio en el estado para una universidad pública es $ 9.650.
Usted leyó correctamente. En los Estados Unidos, es más caro enviar a su hijo a la guardería que a la universidad.
Algunas familias luchan para pagar por el cuidado de los niños y poner comida sobre la mesa. Otros ni siquiera tienen el lujo de luchar. Los costos escandalosamente altos de cuidado de niños no son una opción para muchas familias. Como resultado, deben buscar otras opciones de cuidado infantil; por lo general opciones no reguladas proporcionadas por familiares, amigos o vecinos. Desafortunadamente, la verdad es que tales opciones son a menudo poco fiables – e incluso inseguras.
Otras familias deben recortar sus horas de trabajo o quedarse en casa con sus hijos, ya que tiene poco sentido financiero trabajar si su ingreso es totalmente consumido por una guardería.
Hasta la fecha, el gobierno de Trump no ha hecho nada para solucionar la escandalosa crisis de cuidado infantil en Estados Unidos. Con suerte, en el futuro cercano, ambas partes encontrarán maneras de acordar un plan que asegure que este problema sea resuelto.