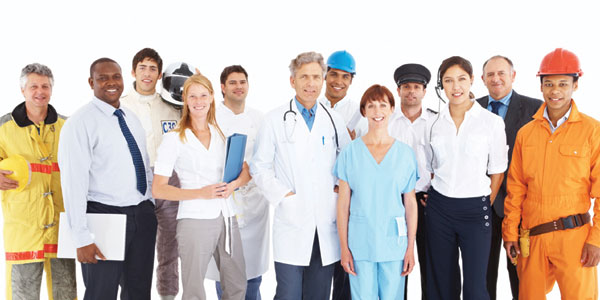 There's both good news and bad for metro area minimum wage employees in Kansas City. Earlier this month, 68.3 percent of Kansas City voters approved raising the minimum hourly wage to $10 with incremental increases to $15 by 2022. And last Wednesday, the Kansas City Public Library announced it was raising the minimum starting wage for library employees to $10 per hour effective immediately.
"In addition to being a fair living wage, which will help our staff, the library also believes it will enhance our ability to recruit and retain employees," read a statement by library director Crosby Kemper III.
The bad news for workers in Kansas City is that Missouri state legislators may have put the kibosh on their short-term salary increase. Earlier this year, the Missouri General Assembly passed House Bill 1194, a law that preempts and nullifies local laws setting a minimum wage higher than the $7.70 state level. The law took effect on Monday. Aug. 28.
It remains to be seen whether Kansas City employers, no longer bound by the voter-approved minimum wage ordinance will pay workers $10 an hour.
According to analysts at the Massachusetts Institute of Technology (http://livingwage.mit.edu/counties/29095), Jackson County, Mo. residents working fulltime must make an hourly wage of $10.46 to adequately support themselves. The figure rises to $21.60 for residents supporting themselves and a dependent child and $26.78 for those with two children. The living wage estimates are calculated on typical expenses in Jackson County, including food, child care and housing.
For many Americans, the issue of a living wage is as morally as it is economically imperative. It was a rallying cry in last year's presidential election. From his very first rally over two years ago in the race for the Democratic nomination for president, Bernie Sanders focused on income inequality and stagnant U.S. workers' wages. No one who works fulltime should live in poverty, the U.S. Sen. from Vermont said over and over throughout the nominating contest. All through the primary season, Sanders tried unsuccessfully to sway the policy of Hilary Clinton, his Democratic opponent in favor of raising the federal minimum wage to $15 an hour.
In July 2016, Sanders lost the nomination to Clinton who was defeated by Republican candidate Donald Trump in November. But the movement Sanders championed to raise the federal minimum wage has taken root.
America is breaking her social covenant with American workers employed fulltime but who can't afford housing and are food insecure and unable to sufficiently clothe themselves, Sanders maintains. For them, the American dream is out of reach despite their labors. His advocacy has raised awareness and advanced the cause of a living wage at the national as well as the state and local levels.
We celebrate the contributions of workers on Labor Day next Monday. It's an opportunity to reflect on our collective responsibility toward ensuring that America keep its social covenant with all American workers. 
______________________________________________________________________________________
Reflexión del día del Trabajo
Hay buenas y malas noticias para los empleados con salario mínimo del área metropolitana en Kansas City. A principios de este mes, el 68.3 por ciento de los votantes de Kansas City aprobó elevar el salario mínimo por hora a $10 con aumentos graduales a $15 para el 2022. El miércoles pasado, la Biblioteca Pública de Kansas City anunció que aumentaba el salario de inicio mínimo para los empleados de la biblioteca a $10 por hora empezando inmediatamente.
"Además de ser un salario justo, que ayudará a nuestro personal, la biblioteca también cree que mejorará nuestra capacidad de reclutar y retener empleados", declaró el director de la biblioteca Crosby Kemper III.
La mala noticia para los trabajadores en Kansas City es que los legisladores estatales de Missouri pueden haber detenido el aumento salarial a corto plazo. A principios de este año, la Asamblea General de Missouri aprobó la Ley 1194 de la Cámara de Diputados, una ley que anula las leyes locales estableciendo un salario mínimo superior al nivel estatal de $7.70. La ley entró en vigor el lunes 28 de agosto.
Falta ver si los empleadores de Kansas City, que ya no están obligados por la ley a un salario mínimo aprobada por los votantes, pagarán a los trabajadores $10 por hora.
Según los analistas del Instituto Tecnológico de Massachusetts, los residentes del estado de Jackson que trabajan tiempo completo deben ganar un salario por hora de 10.46 para subsistir de manera adecuada. La cifra se eleva a $21.60 para los residentes que se mantienen a sí mismos y tienen un niño a cargo y $26.78 para los que tienen dos hijos. Las estimaciones de salarios dignos se calculan sobre los gastos típicos en el Condado de Jackson, incluyendo alimentos, cuidado de niños y vivienda.
Para muchos estadounidenses, la cuestión de un salario digno es tan moralmente como económicamente imperativo. Fue un grito de guerra en las elecciones presidenciales del año pasado. Desde su primer campaña hace más de dos años en la carrera por la nominación demócrata a la presidencia, Bernie Sanders se centró en la desigualdad de ingresos y el estancamiento de los salarios de los trabajadores estadounidenses. Nadie que trabaje tiempo completo debe vivir en la pobreza, dijo el senador estadounidense de Vermont una y otra vez a lo largo de la competencia de nominación. Durante toda la temporada primaria, Sanders intentó infructuosamente influir en la política de Hilary Clinton, su oponente demócrata a favor de elevar el salario mínimo federal a $15 dólares la hora.
En julio de 2016, Sanders perdió la nominación frente a Clinton que fue derrotado por el candidato republicano Donald Trump en noviembre. Pero el movimiento que Sanders defendió para elevar el salario mínimo federal se ha mantenido.
Estados Unidos está rompiendo su pacto social con los trabajadores estadounidenses empleados a tiempo completo, pero que no pueden pagar lsu vivienda y no cuentan con estabilidad económica para sostener sus alimentos y vestimenta, indica Sanders. Para ellos, el sueño americano está fuera de su alcance a pesar de su trabajos. Su defensa ha aumentado la conciencia y avanzó el movimiento hacia un salario digno tanto a nivel nacional como estatal y local.
Celebramos las contribuciones de los trabajadores el próximo lunes en el día del Trabajo. Es una oportunidad para reflexionar sobre nuestra responsabilidad colectiva de asegurar que Estados Unidos mantenga su pacto social con todos los trabajadores estadounidenses.