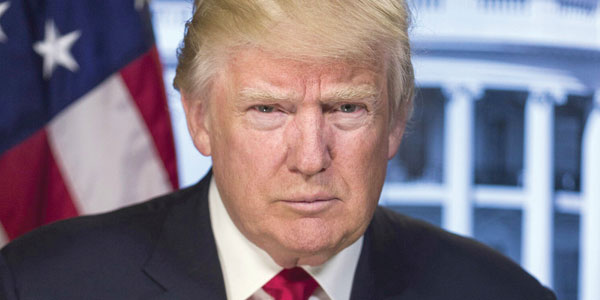 Commentary by Dermidio Juez-Perez
Does President Trump live in a different reality than everyone else?
There's evidence that indicates he does.
Recently, for example, Trump described the state of his Republican support base as "stronger than ever." And yet, Trump's own pollster, Tony Fabrizio, shared data showing that one out of four Republicans disapprove of Trump. If this 25 percent disapproval rate reported by Fabrizio is compared to Fabrizio's own numbers for the month of June, it shows a 6 percentage disapproval increase.
If a 6 percent increase in your disapproval rating isn't losing your support base, then what is it?
Obviously, Trump hasn't lost his support base entirely. But clearly, his own pollster's numbers have shown a steady deterioration.
On Tuesday (Aug. 22), Fabrizio posted the following tweet in an attempt to defend the president: "For all the D.C. Beltway types wringing their hands about @POTUS and the GOP base, Republicans in Congress are the ones losing the base." Maybe, with this tweet, Trump's pollster is suggesting that, although Fabrizio's numbers show Trump's support declining slightly, the GOP-controlled Congress is losing support even faster.
It seems Fabrizio is suggesting the Republicans in Congress should back the president on everything he does. After all, both ships are sinking. But Trump's ship is sinking slightly slower than the other.
Of course, it's doubtful Trump would admit that – or that his ship is even sinking. After all, he lives in a different reality than everyone else.
---
Trump está perdiendo su base de apoyo
¿El presidente Trump vive en una realidad diferente a la de todos los demás?
Hay evidencia que indica que sí.
Recientemente, por ejemplo, Trump describió su base de apoyo republicano como "más fuerte que nunca". Y sin embargo, el propio encuestador de Trump, Tony Fabrizio, compartió datos que demuestran que uno de cada cuatro republicanos desaprueba a Trump. Si esta tasa de desaprobación de 25 por ciento reportada por Fabrizio se compara con los números propios de Fabrizio del mes de junio, muestra un aumento de desaprobación de 6 por ciento.
Si un aumento del 6 por ciento en su calificación de desaprobación no significa estar perdiendo su base de apoyo, entonces ¿qué es?
Obviamente, Trump no ha perdido completamente su base de apoyo. Pero claramente, los números de su propio encuestador han mostrado un deterioro constante.
El martes (22 de agosto), Fabrizio publicó el siguiente tweet en un intento defender al Presidente: "los republicanos en el Congreso son los que están perdiendo su base de apoyo."
Tal vez, con este tweet, el encuestador de Trump sugiere que, aunque sus números muestran que el apoyo de Trump está disminuyendo ligeramente, el Congreso controlado por GOP está perdiendo apoyo aún más rápido.
Parece que Fabrizio está sugiriendo que los republicanos en el Congreso deben apoyar al Presidente en todo lo que hace. Después de todo, ambos barcos se están hundiendo. Pero el barco de Trump se hunde ligeramente más lento que el otro.
Por supuesto, es dudoso que Trump admita que su nave se está hundiendo. Después de todo, él vive en una realidad diferente que todos los demás.