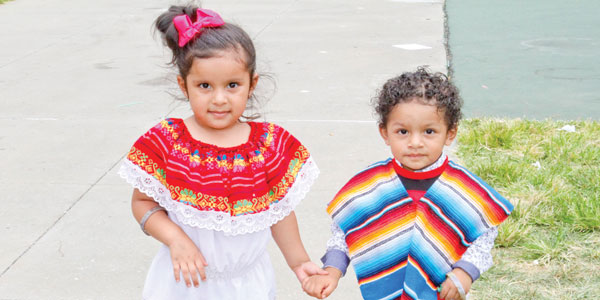 Photos by Michael Alvarado, Manuel Reyes and Clara Reyes
Kansas City National Heritage Committee, Inc., hosted a three-day Fiesta Hispana in downtown Kansas City. Participating musical artists, groups and traditional Mariachi groups. Also attending the three day celebration weekend included a Tex-Mex group, Grupo Picante de Jr. Vargas, Mexican Regional group Los Cadetes de Linares and the famous group Banda Machos. Along with folkloric dances, food, Mexican artesian and a very special presentation from the Mexican Council Mr. Alfonso Navarro of the traditional "Grito".
The fiesta was a success!
---
El Comité Nacional de Herencia Hispana de Kansas City, Inc., celebró tres días de la Fiesta Hispana en el Centro de Kansas City, Mo. En donde participaron grupos musicales, artistas, los tradicional Mariachi, Grupo Tex-Mex, Grupo Picante de Jr. Vargas, Grupo Mexicano Regional Los Cadetes de Linares, y la famosa Banda Machos. Además de los bailes folklóricos, comida y una presentación especial del "Grito" que presentó el Cónsul de México Alfonso Navarro.
La fiesta fue todo un éxito!