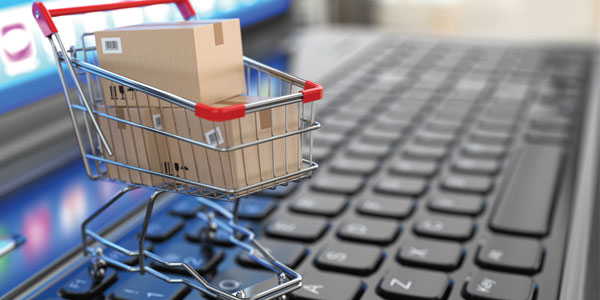 Commentary by Tere Siqueira
For many aspiring entrepreneurs, selling products online has become a way to start a career.
If you're interested in selling products online, there are many options. You need to choose one that suits your brand and will enhance what you can offer. An online marketplace is the best choice when you want to sell a product.
Online marketplaces let you access their databases without having to spend money marketing your products. Some of the most popular online marketplaces – and their good points and drawbacks – include the following:
*EBay: You can sell almost anything on Ebay – and to almost anywhere in the world. In addition, Ebay's sales commission is only 10 percent. But it's difficult to get your products noticed when there's so much to see. So if you want to reach a specific audience, this isn't a good option.
*Amazon: Because of its popularity, selling through Amazon can get your product instant recognition. In addition, people usually feel safer buying on Amazon.com. However, the range of products you can sell seems to be limited. In general, people choose Amazon to buy and sell products such as electronic accessories and books.
*Etsy: As with Amazon, Etsy is more niche-oriented. If you're trying to sell vintage or handmade items, Etsy is your choice. And buyers who visit Etsy usually have more money to spend. Moreover, Etsy is easier to use and you can make your product look more personalized than at most other online marketplace sites. The downside is that you need to pay PayPal fees, in addition to Etsy's fees.
According to ecommerceguide.com, there are some terms you should know if you're selling online. They include the following:
*Ecommerce: Short for "electronic commerce." It refers to exchanging products or services through an online platform.
*Pretail: Selling a product before it launches. This helps get customers hooked on your product. Primarily, this is used when selling digital products.
*Social commerce: Selling products or services through social media (Facebook, Pinterest, etc.).
*Algorithm: A computer-generated program that helps you predict consumers' behavior.
*Search engine optimization: A process Google uses to recognize your website and what it's selling.
*Responsive: Refers to when a website can change its look on a laptop, tablet or smartphone.
*PCI compliance: This gives your clients security when they're paying with major-brand credit or debit cards.
Good luck with your online business ventures.
---
Venta en línea: una guía rápida
Para muchos aspirantes a empresarios, la venta de productos en línea se ha convertido en una manera de comenzar una carrera.
Si está interesado en vender productos en línea, hay muchas opciones. Necesita elegir uno que se adapte a su marca y mejorará lo que puede ofrecer. Una tienda en línea es la mejor opción cuando desea vender un producto.
Las tiendas en línea le permiten acceder a sus bases de datos sin tener que gastar dinero en la publicidad de sus productos. Algunos de las tiendas en línea más populares – y sus buenos puntos e inconvenientes – son los siguientes:
* eBay: En eBay se puede vender casi cualquier cosa – y a casi en cualquier parte del mundo. Además, la comisión de ventas de ebay es sólo un 10 por ciento. Pero es difícil hacer notar sus productos cuando hay mucho que ver. Así que si quieres llegar a un público específico, esta no es una buena opción.
* Amazon: Debido a su popularidad, la venta a través de Amazon puede brindarle a su producto reconocimiento instantáneo. Además, la gente suele sentirse más segura comprando en Amazon.com. Sin embargo, la gama de productos que puede vender parece ser limitada. En general, la gente elige a Amazon para comprar y vender productos como accesorios electrónicos y libros.
* Etsy: Al igual que con Amazon, Etsy es más orientado hacia un nicho determinado. Si está tratando de vender artículos artesanales o hechos a mano, Etsy es su elección. Los compradores que visitan Etsy suelen tener más dinero para gastar. Además, Etsy es más fácil de usar y puede hacer que su producto se vea más personalizado que en la mayoría de los otros sitios de tiendas en línea. La desventaja es que usted necesita pagar honorarios de PayPal, además de los honorarios de Etsy.
De acuerdo con ecommerceguide.com, hay algunos términos que debe saber si va a vender en línea. Estos son:
* Ecommerce: abreviación de "comercio electrónico" (en inglés). Se refiere al intercambio de productos o servicios a través de una plataforma en línea.
* Pretail: Venta de un producto antes de su lanzamiento. Esto ayuda a que los clientes se entusiasmen con su producto. Principalmente, esto se utiliza cuando se venden productos digitales.
* Comercio social: Venta de productos o servicios a través de redes sociales (Facebook, Pinterest, etc.).
* Algoritmo: Un programa generado por computadora que le ayuda a predecir el comportamiento de los consumidores.
* Optimización de motores de búsqueda: un proceso que Google utiliza para reconocer su sitio web y lo que está vendiendo.
* Responsive: Se refiere a cuando un sitio web puede cambiar su aspecto en una computadora portátil, tableta o smartphone.
* PCI compliance: Esto proporciona seguridad a sus clientes cuando pagan con tarjetas de crédito o débito de cualquiera de las marcas principales.
Buena suerte con sus negocios en línea.