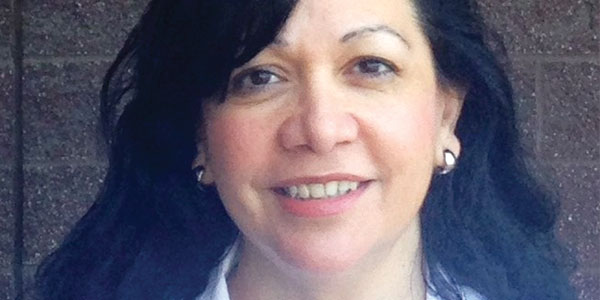 By Chara
At a time when many Americans are worried about rising health insurance premiums and other healthcare costs, a Kansas City area doctor is offering what she considers affordable healthcare to area residents.
Her name is Myriam Ensling. The native of Argentina offers low-cost healthcare through her practice, the Primary Care Club.
Ensling's office doesn't accept medical insurance. Instead, her practice works like a club, with membership offering such benefits as doctor's visits, medications and some tests.
The Primary Care Club offers individual and family plans. Under the individual plan, a person pays $100 per month for two office visits, two medications and various types of tests, such as those for rapid strep, rapid flu, electrocardiogram, urinalysis and pregnancy. Under the individual plan, $10 is applied toward a healthcare credit that accumulates monthly for bigger healthcare emergencies.
The family plan costs $150 per month and includes two office visits per family, three medications per month and the same tests offered under the individual plan. As with the individual plan, the family plan offers accumulating healthcare credits.
Ensling also offers an obesity plan. Under this plan, a member pays $100 per month in exchange for two office visits, lab tests, a nutrition plan, educational material and a monthly meeting where the person gets information related to goal accomplishment.
Ensling was inspired to run her practice as a club membership system in part from her experience in the medical field. After receiving her medical degree in Argentina, she left her homeland for the United States, where she worked in molecular biology before moving into internal medicine.
"I have worked in the public (sector) and private sector, so I understand how the health system works in the country," Ensling said.
Ensling's understanding of the American healthcare system led her to consider trying an innovative approach to providing healthcare.
"The health system in the United States has a lot of deficiencies," she said. "I thought about creating something where the patient can pay a fee and have access to different medical services."
Ensling's office is located at 5401 College Blvd., Suite 204, in Leawood, Kan. For more information about her health plans or to make an appointment, call (913) 804-5569 or (913) 317-5040.
__________________________________________________________________________________
Doctora del área trabaja para ofrecer atención médica accesible
En un momento en que muchos estadounidenses están preocupados por el aumento de las primas del seguro de salud y otros costos de atención médica, una doctora del área de Kansas City ofrece lo que considera atención médica accesible para los residentes del área.
Su nombre es Myriam Ensling. La doctora originaria de Argentina ofrece atención médica a bajo costo a través de su consultorio, Primary Care Club.
La oficina de Ensling no acepta seguros médicos. En cambio, su consultorio funciona como un club y la membresía ofrece beneficios tales como visitas al médico, medicamentos y algunas pruebas.
El Primary Care Club ofrece planes individuales y familiares. Según el plan individual, una persona paga $100 al mes por dos visitas al consultorio, dos medicamentos y varios tipos de pruebas como la prueba de estreptococo y gripe rápida, el electrocardiograma, los análisis de orina y prueba de embarazo. Según el plan individual, se aplica $10 para un crédito de atención médica que se acumula mensualmente para emergencias de salud más grandes.
El plan familiar cuesta $150 al mes e incluye dos visitas al consultorio por familia, tres medicamentos al mes y las mismas pruebas que se ofrecen en el plan individual. Al igual que con el plan individual, el plan familiar ofrece acumulación de créditos para la atención médica.
Ensling también ofrece un plan de obesidad. Bajo este plan, un miembro paga $100 por mes a cambio de dos visitas al consultorio, pruebas de laboratorio, un plan de nutrición, material educativo y una reunión mensual donde la persona obtiene información relacionada con cómo alcanzar su objetivo.
Ensling se inspiró para desarrollar su consultorio como un sistema de membresía del club en parte de su experiencia en el campo de la medicina. Después de recibir su título de médico en Argentina, dejó su tierra natal y vino a Estados Unidos, donde trabajó en biología molecular antes de pasar a la medicina interna.
"He trabajado en el sector público y privado, así que entiendo cómo funciona el sistema de salud en el país," indicó Ensling.
La comprensión de Ensling del sistema de salud estadounidense la llevó a considerar probar un enfoque innovador para proporcionar atención médica.
"El sistema de salud en Estados Unidos tiene muchas deficiencias", mencionó. "Pensé en crear algo donde el paciente pueda pagar una tarifa y tener acceso a diferentes servicios médicos".
La oficina de Ensling está ubicada en el 5401 del College Blvd., Suite 204, en Leawood, Kansas. Para obtener más información sobre sus planes de salud o para programar una cita, llame al (913) 804-5569 o al (913) 317-5040.
Dr. Myriam Ensling Internal Medicine and Obesity
5401 College Blvd. Suite 204
Leawood, KS 66211
(913) 317-5040 – (913) 317-5044
enslingmedicine@gmail.com
Escúchame el 1er lunes de cada mes en La Grande 1340 am, a las 1:30pm.