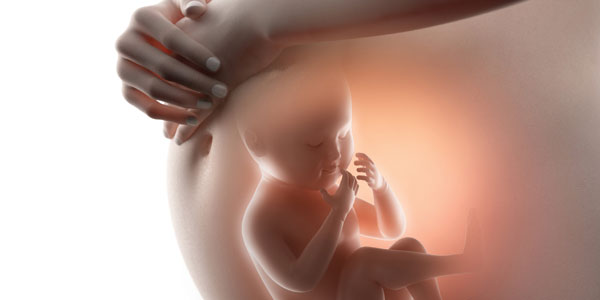 Commentary by Katherine Diaz
Despite advances in healthcare, some women continue to experience unknown pregnancies.
According to a 2014 Huffington Post article by Jena Pincott, 1 in 450 pregnant women are unaware of their pregnancies until about week 20 – halfway to term. Moreover, 1 in 2,500 women go into labor unaware of their pregnancies.
There are many factors that must be considered when a woman is unaware she's pregnant more than halfway through her second trimester. They include her daily stress levels, frequency of her menstrual cycle and whether the fetus is producing enough hormones to cause major pregnancy symptoms.
Here are a few tips to minimize your chances of having an unknown pregnancy:
*Seek medical attention, especially if you're having unprotected sexual relations: It's always best to seek medical attention if you're worried about a possible pregnancy, and to discuss any questions or concerns you might have with your doctor.
*Get a second opinion, even when an initial test result is negative: Don't rely on go-to home pregnancy tests. Although technological advancements have improved the quality of those tests, they're not 100 percent reliable. Many factors can affect your results, giving you a false negative – or even a false positive. It's best to take the extra step and make an appointment with your doctor to confirm the result of the at-home test.
*Be aware of subtle changes in mood or energy, especially if you're sexually active: Those changes should be signs for you to seek medical advice immediately. Although they might not be pregnancy symptoms, it's best to speak to your doctor.
__________________________________________________________________________________
Hay formas de minimizar el riesgo de embarazos asintomáticos
A pesar de los avances en la atención médica, algunas mujeres siguen experimentando embarazos sin notarlo.
Según un artículo de Huffington Post publicado en 2014 por Jena Pincott, 1 de cada 450 mujeres embarazadas desconoce sus embarazos hasta aproximadamente la semana 20, esto es a mitad del embarazo. Además, 1 de cada 2,500 mujeres dan a luz sin saber que estaban embarazadas.
Hay muchos factores que deben tenerse en cuenta cuando una mujer no sabe que está embarazada en más de la mitad de su segundo trimestre. Dentro de estos se incluyen los niveles de estrés de la vida diaria, la frecuencia de su ciclo menstrual y si el feto está produciendo suficientes hormonas para desarrollar los principales síntomas del embarazo.
Aquí hay algunos consejos para minimizar las posibilidades de tener un embarazo asintomático:
* Busque atención médica, especialmente si tiene relaciones sexuales sin protección: Siempre es mejor buscar atención médica si tiene la sospecha de un posible embarazo y para discutir cualquier pregunta o inquietud que pueda tener con su médico.
* Obtenga una segunda opinión, incluso cuando el resultado de una prueba inicial sea negativo: No confíe en las pruebas de embarazo caseras. Aunque los avances tecnológicos han mejorado la calidad de esas pruebas, no son 100 por ciento confiables. Muchos factores pueden afectar sus resultados, dándole un resultado negativo o incluso un resultado positivo. Lo mejor es dar un paso extra y programar una cita con su médico para confirmar el resultado de la prueba casera.
* Tenga en cuenta los cambios sutiles en el estado de ánimo o en su energía, especialmente si es sexualmente activo: esos cambios deben ser signos de que debe buscar atención médica de inmediato. Aunque es posible que no sean síntomas del embarazo, lo mejor es hablar con su médico.