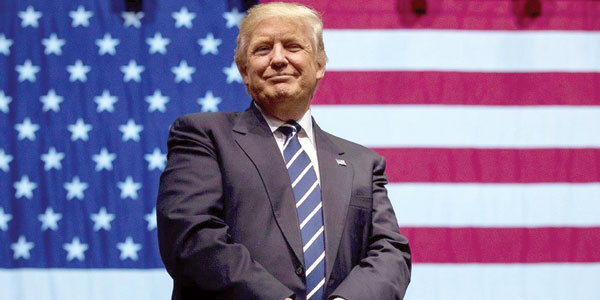 President Trump ran his election campaign by promising big changes to America's immigration system. And since becoming president, many of the actions his administration has taken has made an already broken system even worse.  
One example has been the H-1B visa program – a program Trump harshly criticized. However, little has been done to it, as the Trump administration failed to make decisions in time to impact it for 2018. Instead of making the changes intended in a timely and legal manner, the Trump administration opted for interpreting the existing laws and regulations differently instead.
This summer, employers across the nation started noticing an unusually large number of H-1B applications were being denied. In fact, cases that would've been approved without questioning in years prior were being scrutinized.
One way the U.S. Citizenship and Immigration Services scrutinizes cases is by requesting further evidence (RFE). The number of RFEs is up 44 percent from 2016. Additionally, because of the uncertainty in the ways the cases are being treated, the number of H-1B applications has dropped for the first time in five years.
Moreover, many applications are being unexpectedly rejected. Many others are simply not being resolved in time. As a result, employees are being sent home because their work permits are either expiring or being rejected. 
The fact that no major changes have been made to the laws regulating H-1B visas is because the administration has failed in the process. However, there are no doubts that major changes are on their way. 
Meanwhile, the H-1B application process and resolution will match the rest of Trump's administration – a situation governed by total chaos originating from uncertainties, resulting in a broken system getting worse.
---
Visas H-1B: tan inciertas como el resto de la administración de Trump
El presidente Trump llevó a cabo su campaña electoral prometiendo grandes cambios al sistema de inmigración de Estados Unidos. Y desde que asumió la presidencia, muchas de las acciones que ha tomado su administración han hecho que un sistema ya roto sea aún peor.
Un ejemplo ha sido el programa de visa H-1B, un programa que Trump criticó duramente. Sin embargo, se ha hecho poco, ya que la administración Trump no tomó decisiones a tiempo para impactar la manera en que el programa funcionara en el 2018. En lugar de hacer los cambios previstos de manera oportuna y legal, la administración Trump optó por interpretar las leyes y regulaciones existentes de manera diferente.
Este verano, los empleadores de todo el país comenzaron a notar que se negaba una cantidad inusualmente grande de aplicaciones H-1B. De hecho, los casos que habrían sido aprobados sin cuestionamiento en años anteriores estaban siendo analizados y escrutados fuertemente.
Una forma en que los Servicios de Ciudadanía e Inmigración de EE. UU. analizan casos es solicitando más pruebas (RFE). El número de RFE ha aumentado un 44 por ciento desde 2016. Además, debido a la incertidumbre en la forma en que se tratan los casos, el número de aplicaciones H-1B ha disminuido por primera vez en cinco años.
Además, muchas aplicaciones se rechazan inesperadamente. Muchos otros simplemente no se están resolviendo a tiempo. Como resultado, los empleados están siendo enviados a casa porque sus permisos de trabajo están expirando o son rechazados.
El hecho de que no se hayan realizado cambios importantes en las leyes que regulan las visas H-1B se debe a que la administración ha fallado en el proceso. Sin embargo, no hay dudas de que los cambios importantes están en camino.
Mientras tanto, el proceso y resolución de la aplicación H-1B coincidirá con el resto de la administración de Trump, una situación gobernada por el caos total que se origina en las incertidumbres, lo que resulta en un sistema que empeora.