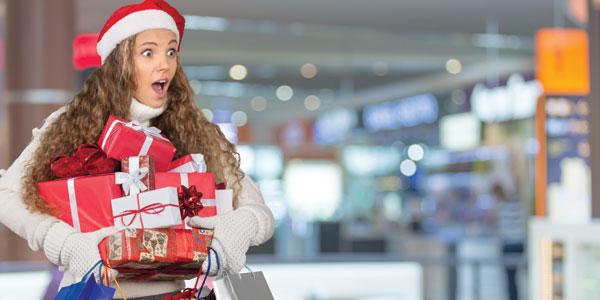 By Family Features
There's shopping for pleasure, then there's shopping for purpose. The latter is never quite as fun, but taking a practical approach to buying household necessities can help save money so there's more to spend on the shopping you enjoy most.
Tackle your household shopping with these cost-conscious tips from the experts at Scott Brand:
Keep a list. Knowing which groceries and supplies you have on-hand before heading to the store makes it easier to avoid overspending. Try an app on your smartphone to maintain a running shopping list. Look for one that includes sharing features so others in the household can let you know when they use the last of something that needs replaced.
Pull in price-cutting resources. Start by looking at store ads before heading out to shop so you know where to find the best deals. Plan your week's meals around sale items for an extra bang. Be sure to clip coupons from the local paper and print more coupons online. Also remember to do price comparisons at online shopping sites, especially those with subscription services that deliver items on a regular schedule with a steep discount.
Shop for value. Instead of simply purchasing the cheapest product, do your research to know which product offers the best value. Look for household items like Scott 1000 toilet paper, America's longest-lasting toilet paper, which comes with 1,000 sheets in every roll to help your family keep on going. Determining which products will meet your family's needs in terms of performance and long-lasting value at the lowest price can help you save in the long run.
Know when bulk spending is better. While it will likely make a larger dent on your wallet at the store, buying in bulk can provide long-term financial gain. Because you're buying in quantity, you'll likely be purchasing products that will last longer to help delay a return trip to the store. One way to minimize the "ouch" of the upfront expense: stagger your bulk buying so you're restocking items over time, rather than all at once.
Avoid impulses. Especially when you're shopping with family members, it's easy to watch the shopping cart grow full with each "bargain" item at the end of the aisle. Unfortunately, these impulse buys can add up quickly. Instead, invite the whole family to help build a reasonable list and then help keep each other accountable to it. If you make it all the way to the register, reward yourselves with a small snack or treat from the check-out aisle.
Find more information and ways to save on household necessities at ScottBrand.com.
---
Consejos para ahorrar dinero en las compras
A veces se va de compras por placer y otras veces tiene que ir por necesidad. La segunda situación nunca es tan divertida como la primera, pero si adopta un enfoque práctico en las compras necesarias para el hogar podrá ahorrar dinero y así disfrutar más de esas compras por placer que tanto le gustan.
Practique estos consejos ahorrativos de los expertos de la marca Scott en sus compras para el hogar:
Mantenga una lista de faltantes. Si sabe qué comida y provisiones tiene en la casa antes de dirigirse a las tiendas evitará gastar de más. Utilice una aplicación en su teléfono celular que le ayude a mantener una lista actualizada de lo que le hace falta en casa, busque una que permita compartir información, para que otros miembros de su hogar le puedan avisar cuando terminen algo que haya que reemplazar.
Aproveche los recursos disponibles para ahorrar dinero. Antes de salir de compras revise los anuncios de las tiendas para saber dónde se encuentran las mejores ofertas. Para ahorrar aún más, planifique las comidas de la semana con base en los productos rebajados, asegúrese de recortar los cupones del periódico local e imprimir los cupones de la red. También compare precios en línea en los sitios especializados en esto y/o en los sitios de venta, especialmente aquellos que ofrecen servicios de suscripción para entrega periódica y de grandes descuentos.
Busque la mejor relación calidad-precio. En lugar de sólo comprar el producto más barato, investigue qué producto ofrece le da más valor por su dinero. Busque artículos para el hogar como el papel de baño Scott 1000, el papel higiénico de más larga duración del país, con 1.000 hojas en cada rollo que le permite a toda su familia seguir su ritmo diario sin necesidad de sacrificar calidad. Determine qué productos satisfacen las necesidades de su familia en términos de rendimiento, valor duradero y calidad, al precio más bajo para lograr ahorros a largo plazo.
Sepa cuándo es mejor comprar al por mayor. Aunque las compras al por mayor cuestan más en el momento, a largo plazo pueden resultar más ventajosas para el bolsillo. Al comprar grandes cantidades se abastecerá de productos que durarán más tiempo, por lo que no tendrá que regresar tan seguido a la tienda. Una forma de minimizar el "dolor" del gasto inicial es escalonar las compras grandes y así reponer los artículos en tandas, en vez de todos a la vez.
Evite los impulsos. Es fácil llenar el carrito, poco a poco sin darse cuenta, con cada "oferta" al final de los pasillos cuando todos en la familia añaden una cosita más. Desafortunadamente, estas compras impulsivas pueden sumar bastante rápidamente. Como alternativa, invite a todos en la familia a participar en la elaboración de una lista razonable y a asegurarse de que nadie se desvíe de la misma. Si llegan al cajero sin haber añadido otros productos, recompénsenselos con un pequeño refrigerio o golosinas disponibles en el área de la caja registradora.
Encuentre más información y consejos para ahorrar en las necesidades del hogar en MarcaScott.com.