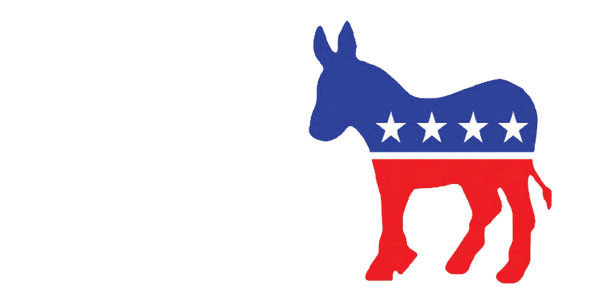 The Nov. 7 election results reflect the diversity within the Democratic Party.
Election Day marked some historic state and local victories for the Democrats. Some of the diverse types of Democrats who won included the following:
*Michelle De La Isla: The Topeka, Kan., mayor-elect went through several hardships before pursuing her political career. Born in New York and raised in Puerto Rico, she was a homeless, pregnant teen. Following her pastor's advice to attend college in the Midwest, she graduated from Wichita (Kan.) State University.
*Hala Ayala: A former cybersecurity specialist for the U.S. Department of Homeland Security, Ayala is one of two women to be the first Latinas elected to the Virginia General Assembly. She entered politics after helping to organize a contingent form Prince William County to attend the Women's March on Washington, D.C.
*Danica Roem: Roem was elected to the Virginia House of Delegates. When she takes office in January 2018, she'll becoming the first openly transgendered person to serve in a state legislature. She defeated incumbent delegate Bob Marshall, who had been elected 13 times in the last 20 years.
*Justin Fairfax: Fairfax is the second African American to be elected lieutenant governor in Virginia. A former federal prosecutor who's considered a top contender in 2021 for governor in Virginia, he focused primarily on increasing economic opportunities and access to high-quality, affordable healthcare during his campaign for lieutenant governor.
*Jenny Durkan: Durkan will become the first openly lesbian mayor in Seattle history – and the Washington metropolis' first female mayor since 1926. During the Obama administration, she served as U.S. attorney for the Western District of Washington.
*Wilmot Collins: A member of the U.S. Navy Reserve who also has worked for the Montana Department of Health and Human Services, the native of Liberia decided to run for office after hearing hateful comments from politicians about refugees. Collins is the second African American elected to serve as a mayor in Montana.
---
Las victorias demócratas reflejan la diversidad del partido
Los resultados de las elecciones del 7 de noviembre reflejan la diversidad dentro del Partido Demócrata.
El día de las elecciones marcó algunas victorias históricas estatales y locales para los demócratas. Dentro de algunos de los Demócratas que ganaron y representan la diversidad incluyen los siguientes:
* Michelle De La Isla: La alcaldesa electa de Topeka, Kansas, pasó por varias dificultades antes de empezar su carrera política. Nacida en Nueva York y criada en Puerto Rico, fue una adolescente sin hogar y embarazada. Siguiendo los consejos de su pastor de asistir a la universidad en el Medio Oeste, se graduó de la Universidad Estatal de Wichita (Kansas).
* Hala Ayala: Ex especialista en ciberseguridad del Departamento de Seguridad Nacional de los EE.UU., Ayala es una de las dos mujeres que serán las primeras latinas elegidas para la Asamblea General de Virginia. Ingresó a la política después de ayudar a organizar un contingente del Condado de Prince William que asistiría a la Marcha de las Mujeres en Washington, D.C.
* Danica Roem: Roem fue elegida para la Cámara de Delegados de Virginia. Al asumir el cargo en enero del 2018, se convertirá en la primera persona transgénero de manera abierta en servir en una legislatura estatal. Después de haber derrotado al delegado Bob Marshall, que había sido elegido 13 veces en los últimos 20 años.
* Justin Fairfax: Fairfax es el segundo afroamericano en ser electo vicegobernador en Virginia. El antiguo fiscal federal que es considerado como el principal contendiente en 2021 para ser gobernador en Virginia, se centró principalmente en aumentar las oportunidades económicas y el acceso a servicios de salud accesibles y de alta calidad durante su campaña para vicegobernador.
* Jenny Durkan: Durkan se convertirá en la primera alcaldesa lesbiana de manera abierta en la historia de Seattle y la primera mujer alcaldesa de la metrópolis de Washington desde 1926. Durante el gobierno de Obama, se desempeñó como abogada estadounidense en el distrito Oeste de Washington.
* Wilmot Collins: Miembro de la Reserva Naval de los EE. UU., también trabajó para el Departamento de Salud y Servicios Humanos de Montana. Originario de Liberia decidió postularse para un cargo después de escuchar los comentarios de odio por parte de los políticos sobre los refugiados. Collins es el segundo afroamericano en ser elegido para servir como alcalde en Montana.