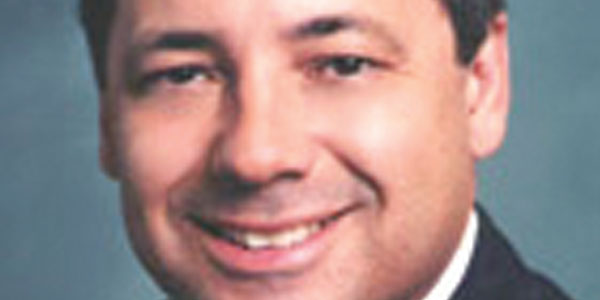 TOPEKA—Governor Sam Brownback on Wednesday announced the appointment of Richard A. Macias of Wichita as a District Judge in the 18th District. 
Macias will fill the vacancy created by the retirement of Judge Timothy G. Lahey.
Macias currently has a private practice in Wichita, and serves as a Sedgwick County Court Judge and as a member of the Kansas Board of Healing Arts. He received his undergraduate degree from Kansas Newman College and his law degree from the University of Kansas.
 "Richard has practiced law in Sedgwick County for a number of years with distinction and will continue to work in the community as a district court judge with integrity," Governor Brownback said. 
 The 18th District is comprised of Sedgwick County.
---
El gobernador Brownback nombra a Richard Macias como el juez del tribunal de Distrito del condado de Sedgwick
El gobernador de TOPEKA, Sam Brownback, anunció el miércoles el nombramiento de Richard A. Macías, de Wichita, como juez de distrito en el distrito 18.
Macías cubrirá la vacante creada por el retiro del juez Timothy G. Lahey.
Macías actualmente tiene un despacho privado en Wichita y trabaja como Juez de la Corte del Condado de Sedgwick y miembro del Board of Healing Arts de Kansas. Recibió su título de licenciatura en el Colegio Newman de Kansas y su título de abogado de la Universidad de Kansas.
"Richard ha ejercido el derecho en el condado de Sedgwick durante varios años con distinción y continuará trabajando en la comunidad como un juez de tribunal de distrito con integridad", indicó el gobernador Brownback.
El distrito 18 está conformado por el condado de Sedgwick.