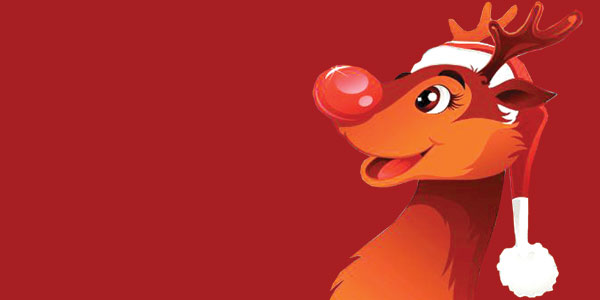 Commentary by Chara
If you're seeking ways to enjoy the Christmas season in the Kansas City area, you're in luck.
There are many events and activities for families and individuals who need to have a good time. Here is a list of activities you can enjoy with those you love:
*Christmas in the Park: Take in this breathtaking display of Christmas lights and animated figures by vehicle or bicycle. Christmas in the Park hours are 5:30-10 p.m. Sunday-Thursday and 5:30-11 p.m. Friday-Saturday through Dec. 31 at Longview Lake Beach in Kansas City, Mo.
*Powell Garden's Festival of Lights: This display starts at the entrance and winds its way through all the gardens. Hours are 3-9 p.m. Thursday-Sunday through Jan. 7, 2018. Admission is $12 for adults, $10 for seniors and $5 for ages 5-12. Powell Gardens is located at 1609 N.W. U.S. Highway 50 in Kingsville, Mo.
*"The Nutcracker": The Kansas City Ballet works hard to put together this traditional Christmas story, using a company that mixes Kansas City Ballet students with professional dancers. The production is running at the Kauffman Center in Kansas City, Mo. For tickets, visit http://ticketing.kcballet.org/ or the Kauffman Center box office.
*"A Charlie Brown Christmas": An event especially for children – and for those who love and remember the 1965 animated TV special. Go on a memorable journey while Charlie Brown tries to direct the school Christmas pageant. This stage production runs until Dec. 31 at the Coterie Theater. For show times and to buy tickets, visit http://thecoterie.org/.
*Ice Terrace at Crown Center: This is the 45th season for the Ice Terrace. Enjoy the holiday season while getting in some ice skating. Skating hours are 10 a.m.-9 a.m. Sunday-Thursday and 10 a.m.-11 p.m. Friday-Saturday at the Kansas City, Mo., venue. Regular admission is $6, and skate rental is $3. Adults over 60 and children under 4 years old are admitted for free.
Cash-strapped? Here are some activities you can enjoy for free at home:
*Watch movies: Pick a Christmas-themed movie and schedule a movie night with your loved ones. Or schedule a night to watch several Christmas-themed movies. Pick some Christmas-themed comedies and you'll be sure to have lots of fun.
*Game night: If you don't want to go outside because it's cold, plan a game night with your family. Get in the holiday spirit by wearing Santa hats that you can buy at Dollar General, cook Christmas cookies and enjoy your favorite games with your family.
Happy holidays. Have fun.
---
Si buscas formas de disfrutar la temporada de Navidad en el área de Kansas City
Hay muchos eventos y actividades para familias y personas que necesitan pasar un buen rato. Aquí hay una lista de actividades que puede disfrutar con sus seres queridos:
* Navidad en el parque: Disfruta de esta impresionante exhibición de personajes animados y luces navideñas en vehículo o bicicleta. Las horas de Navidad en el parque son de domingo a jueves de 5:30 a 10 p.m. y de viernes a sábado de 5:30 a 11 p.m. Hasta el 31 de diciembre en Longview Lake Beach en Kansas City, Mo.
* Festival de luces de Powell Garden: Esta exhibición comienza en la entrada y continua a través de todos los jardines. Los horarios son de jueves a domingo de 3 a 9 p.m., hasta el 7 de enero del 2018. La entrada cuesta $12 para adultos, $10 para personas mayores y $5 para las edades entre 5 y 12 años. Powell Gardens está ubicado en el 1609 N.W. del U.S. Highway 50 en Kingsville, Mo.
* "El Cascanueces": El Ballet de Kansas City trabaja duro para armar esta historia tradicional de Navidad, utilizando una compañía que mezcla a los estudiantes de Ballet de Kansas City con bailarines profesionales. La producción se está llevando a cabo en el Centro Kauffman en Kansas City, Missouri. Para boletos, visite http://ticketing.kcballet.org/ o la taquilla del Centro Kauffman.
* "A Charlie Brown Christmas": Un evento especial para niños, y para aquellos que aman y recuerdan el programa de televisión animado de 1965. Realice un viaje memorable mientras Charlie Brown intenta dirigir el concurso navideño de la escuela. Esta producción teatral se extenderá hasta el 31 de diciembre en el Teatro Coterie. Para ver los horarios y comprar entradas, visite http://thecoterie.org/.
* Ice Terrace at Crown Center: Esta es la 45ª temporada de Ice Terrace. Disfrute de la temporada navideña mientras practica el patinaje sobre hielo. Las horas de patinaje son de domingo a jueves de 10 a.m. a 9 a.m. y de viernes a sábado de 10 a.m. a 11 p.m. en la sucursal de Kansas City, Missouri. La admisión regular es de $6 y el alquiler de patines es de $3. Adultos mayores de 60 años y menores de 4 años ingresan de forma gratuita.
¿Limitado en efectivo? Aquí hay algunas actividades que puedes disfrutar en casa de manera gratuita:
* Vea películas: Elija una película con tema navideño y programe una noche vara verla con sus seres queridos. O programe una noche para ver varias películas navideñas. Elige algunas comedias con temas navideños y estarás seguro de que te divertirás mucho.
* Noche de juegos: Si no quieres salir porque hace frío, planifica una noche de juegos con tu familia. Sumérgete en el espíritu festivo usando sombreros de Santa Claus que puedes comprar en Dollar General, cocina galletas de Navidad y disfruta de tus juegos favoritos con tu familia.
Felices vacaciones. Diviértete.