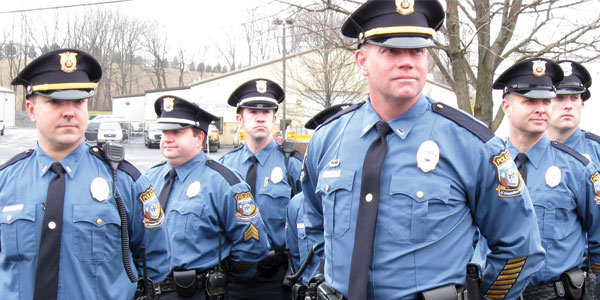 By Yanis De Palma
A man from Ontario, Calif., was charged recently with impersonating a police officer to threaten and steal from immigrants.
Between Dec. 7 and Dec. 21, 2017, Andres Sanchez allegedly dressed in an officer's uniform, drove an unmarked vehicle and pulled over drivers that supposedly were immigrants in the Pomona, Calif., area. Sanchez also allegedly threatened deportation if the drivers didn't hand over money, jewelry or cell phones. In addition, the man reportedly used a firearm during one incident.
Authorities stated that Sanchez was free on bail or his own recognizance in another case when the crimes were committed. The Pomona Police Department arrested him by following a tip from a local citizen.
According to NBC News' Los Angeles affiliate, some of the charges the 20-year-old man will face include five counts of false imprisonment by violence, three counts of second-degree robbery and two counts of attempted second-degree robbery. If convicted, Sanchez faces up to 25 years and four months in state prison.
---
Un hombre presuntamente personificó a un oficial de policía para robarle a los inmigrantes
Un hombre de Ontario, California, fue acusado recientemente de hacerse pasar por un agente de policía para amenazar y robar a los inmigrantes.
Entre el 7 de diciembre y el 21 de diciembre del 2017, Andrés Sánchez presuntamente se vistió con un uniforme de oficial, condujo un vehículo sin identificación y detuvo a conductores que suponía eran inmigrantes en el área de Pomona, California. Sánchez también supuestamente amenazó con la deportación si los conductores no entregaban dinero, joyas o teléfonos celulares. Además, se informa que el hombre usó un arma de fuego durante uno de los incidentes.
Las autoridades declararon que Sánchez estaba en libertad bajo fianza o en reconocimiento de otro caso cuando se cometieron los crímenes. El Departamento de Policía de Pomona lo arrestó siguiendo el aviso de un ciudadano local.
Según el filial de Los Ángeles de NBC News, algunos de los cargos que enfrentará el hombre de 20 años incluyen cinco cargos de encarcelamiento falso por violencia, tres cargos de robo en segundo grado y dos cargos de tentativa de robo en segundo grado. Si es declarado culpable, Sánchez enfrenta hasta 25 años y cuatro meses en prisión estatal.