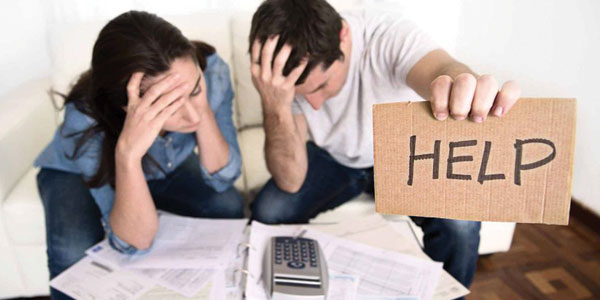 Hello again, my friends! In these uncertain times, it is more important than ever to get started on your immigration process. I often see families that have delayed for years, because they could not come up with the large amount of money needed to start their case at most law firms. The time is now to take advantage of programs to help!
First, go to free events! If you are unsure if you have a good case or not, come to free events to chat briefly before committing to a consultation. Check our Facebook page to find out where I will be around town.
Second, check to see if you can get a waiver of the immigration filing fees. Many of our clients qualify to not pay the filing fee for their citizenship, green card renewal or U visa applications. This could save you hundreds of dollars!
Third, look for a firm with payment plans for legal fees. At our office, most of our clients use our easy payment plans. They pay about half as a deposit and then make automatic payments each month while their case is in progress. Usually, the first payment is not due until after the case is already filed.
Fourth, consider a loan for the filing fees. We have partnered with trusted community agencies to offer this service at a reasonable rate. It is easy to qualify even with an ITIN. It has been a great option for our family, DACA and TPS clients.
Now is the time to take action! Call our office and make an appointment today at 816-895-6363!
---
No espere – ¡Hay ayuda financiera disponible para casos de inmigración!
¡Hola de nuevo, mis amigos! En estos tiempos de incertidumbre, es más importante que nunca comenzar su proceso de inmigración. A menudo veo familias que se han retrasado por años, porque no pudieron obtener la cantidad de dinero necesaria para iniciar su caso en la mayoría de los despachos de abogados. ¡Ahora es el momento de aprovechar los programas de ayuda!
Primero, ¡ve a eventos gratis! Si no estás seguro si tienes un buen caso o no, ve a eventos gratuitos para conversar brevemente antes de comprometerte con una consulta. Visita nuestra página de Facebook para saber dónde estaremos por la ciudad.
Segundo, verifique si puede obtener una exención de los costos de las solicitudes de inmigración. Muchos de nuestros clientes califican para no pagar la tarifa de las aplicaciones de sus solicitudes de ciudadanía, renovación de tarjeta de residencia o visa U. ¡Esto podría ahorrarle cientos de dólares!
En tercer lugar, busque una empresa con planes de pago para los honorarios legales. En nuestra oficina, la mayoría de nuestros clientes usan nuestros planes de pago fáciles. Pagan aproximadamente la mitad como depósito y luego realizan pagos automáticos cada mes mientras su caso está en progreso. Generalmente, el primer pago no se vence hasta que el caso ya esté archivado.
En cuarto lugar, considere un préstamo para las tarifas de presentación. Nos hemos asociado con agencias comunitarias de confianza para ofrecer este servicio a un precio razonable. Es fácil calificar incluso con un ITIN. Ha sido una gran opción para nuestros clientes de familias DACA y TPS.
¡Ahora es el momento de actuar! ¡Llama a nuestra oficina y haz una cita hoy mismo al 816-895-6363!