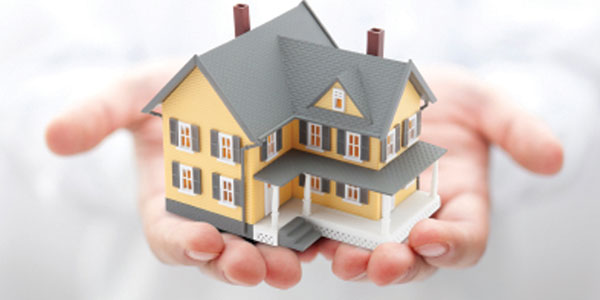 Commentary by Eulogio JP
Private mortgage insurance (PMI) is expensive. But did you know it can removed?
If you bought your home with your home with a 20-percent down payment, your lender would've required you to buy mortgage insurance. But if you have at least 20 percent equity in your home, your lender can cancel the PMI. In other words, whenever your loan balance has fallen under 80 percent of the original value, your PMI can be canceled.
To calculate your balance rate, divide the current loan balance (what you still owe) by the original appraised value. For instance, if you owe $105,000 on your loan and the appraised value was $135,000, your current balance rate is under 80 percent.
If you don't qualify yet, here are few steps you can take to cancel your insurance sooner:
*Get a new appraisal: The Kansas City area housing market has grown significantly in recent years. So instead of using the original sales price or appraised value, your lender could use the new appraisal to calculate your balance rate. Please keep in mind that an appraisal might cost you more than $300. Only request one if you're confident the home value has increased.
*Make extra payments: Even an extra $50 or $100 a month can make a huge drop in your loan's principal (the loan amount you own without interest).
*Increase the property value: An excellent way to accomplish this is to increase the home value by adding a room or remodeling the kitchen. Once the work is done, ask your lender to recalculate your loan-to-value ratio using the new value figure.
Remember, your request to cancel your PMI must be in writing – and your payment history must be good. Additionally, your lender may request proof that no other liens are attached to the home, such as a line of credit.
If your lender won't consider your request to cancel your PMI, refinancing might be your only option. But if your home value has increased enough for you to owe less than 80 percent of its value, the new lender won't even require mortgage insurance, giving one less thing you'll have to worry about buying.
---
Cómo cancelar su PMI
El seguro hipotecario privado (PMI) es costoso. ¿Pero sabías que se puede eliminar?
Si compró su casa con un pago inicial menor del 20 por ciento, su prestamista le habría exigido que compre un seguro hipotecario. Pero si ahora logró tener al menos 20 por ciento de capital en su casa, su prestamista puede cancelar el PMI. En otras palabras, siempre que el saldo de su préstamo haya caído por debajo del 80 por ciento del valor original, su PMI puede cancelarse.
Para calcular su tasa de saldo, divida el saldo actual del préstamo (lo que todavía debe) por el valor de tasación original. Por ejemplo, si debe $ 105,000 en su préstamo y el valor de tasación fue de $ 135,000, su tasa de saldo actual es inferior al 80 por ciento.
Si todavía no califica, aquí hay algunos pasos que puede seguir para cancelar su seguro antes:
* Obtener una nueva evaluación: el mercado de la vivienda del área de Kansas City ha crecido significativamente en los últimos años. Entonces, en lugar de usar el precio de venta original o el valor de tasación, su prestamista podría usar la nueva tasación para calcular su tasa de saldo. Tenga en cuenta que una tasación puede costarle más de $ 300. Sólo solicite uno si está seguro de que el valor de la vivienda ha aumentado.
* Haga pagos adicionales: incluso un extra de $ 50 o $ 100 al mes puede hacer una gran caída en el capital de su préstamo (el monto del préstamo que posee sin intereses).
* Aumentar el valor de la propiedad: una excelente manera de lograr esto es aumentar el valor de la vivienda agregando una habitación o remodelando la cocina. Una vez que haya terminado el trabajo, solicite a su prestamista que vuelva a calcular su relación préstamo-valor utilizando la nueva cifra de valor.
Recuerde, su solicitud para cancelar su PMI debe ser por escrito, y su historial de pagos debe ser bueno. Además, su prestamista puede solicitar prueba de que no hay otros embargos preventivos en el hogar, como una línea de crédito.
Si su prestamista no considera su solicitud para cancelar su PMI, la refinanciación podría ser su única opción. Si el valor de su vivienda ha aumentado lo suficiente como para que deba menos del 80 por ciento de su valor, el nuevo prestamista ni siquiera requerirá un seguro hipotecario, dando una cosa menos de la que tendrá que preocuparse por comprar.