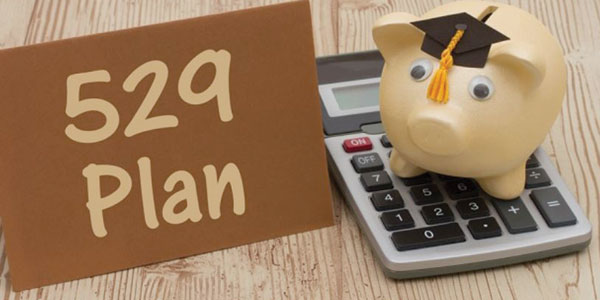 Commentary by Eulogio JP
In late 2017, the U.S. House of Representatives approved proposing a plan to the Senate that would allow families to use money from their 529 accounts to pay for private schools, starting with elementary school.
Originally, 529 accounts were meant to be used to give families opportunities to save money that would grow each year in mutual funds and then be used for higher education expenses for anyone in the family. That way, families wouldn't have to pay capital gains taxes on what their money had earned them.
But then, the House proposed to change the rules. The Senate then approved the House's proposal and President Trump signed the bill into law. The new regulations allow families to withdrawal up to $10,000 per year from their 529 accounts for their children's precollege educational expenses.
What makes the new regulations questionable is the fact that those regulations highly benefit wealthier Americans. It's the wealthiest families who'll be able to contribute enough upfront to withdrawal $10,000 a year starting in elementary school and still have money left for college.
However, I would recommend looking into how precollege usage of the 529 account can benefit your family. For instance, if your kids attend private schools or you plan to enroll them in private schools, I recommend talking to your tax adviser – or even asking the school for assistance – on how to open a 529 account. You might save hundreds of dollars a year, even more if you open one early enough.
And if you have a 529 account, please check your state's regulations before you remove any money to pay for precollege educational expenses. Talk to someone about the plan you're invested in and ask about the consequences of a precollege withdrawal.
And remember, states will need to update their own tax codes to match the new federal 529 account rules. Thus, dealing with changes to state regulations could be a short-term challenge for you. But by getting through that short-term challenge, you might gain some long-lasting benefits for your family.
________________________________________________________________________________________
El uso pre-escolar de la cuenta 529 podría beneficiarlo
A finales del 2017, la Cámara de Representantes de los Estados Unidos aprobó la propuesta de un plan al Senado que permitiría a las familias usar dinero de sus cuentas 529 para pagar escuelas privadas, comenzando con la escuela primaria.
Originalmente, el objetivo de las cuentas 529 fue dar a las familias una forma de ahorro en fondos mutuos para luego utilizar los fondos para los gastos universitarios de cualquier miembro de la familia. De esa forma, las familias no tendrían que pagar impuestos sobre las ganancias de este capital en particular.
Pero luego, la Cámara propuso cambiar las reglas. El Senado aprobó la propuesta de la Cámara y el presidente Trump firmó el proyecto de ley. Las nuevas regulaciones permiten a las familias retirar hasta $ 10,000 por año de sus cuentas 529 para los gastos de educación preuniversitaria de sus hijos.
Lo cuestionable de las nuevas regulaciones es el hecho de que esas regulaciones benefician en gran medida a los estadounidenses más ricos. Son las familias más ricas las que pueden contribuir lo suficiente por adelantado para retirar $ 10,000 al año a partir de la escuela primaria y aún tener dinero para la universidad.
Sin embargo, recomendaría analizar cómo el uso preuniversitario de la cuenta 529 puede beneficiar a su familia. Por ejemplo, si sus hijos asisten a escuelas privadas o si planea inscribirlos en escuelas privadas, le recomiendo que consulte a su asesor fiscal, o incluso solicite ayuda a la escuela, sobre cómo abrir una cuenta 529. Puede ahorrar cientos de dólares al año, incluso más si abre uno lo suficientemente temprano.
Y si tiene una cuenta 529, consulte las reglamentaciones de su estado antes de retirar dinero para pagar los gastos de educación preuniversitaria. Contáctese con alguien de su plan para pregúntale sobre las consecuencias de un retiro preuniversitario.
Y recuerde, los estados deberán actualizar sus propios códigos tributarios para que coincidan con las nuevas reglas federales de cuenta 529. Por lo tanto, lidiar con los cambios a las regulaciones estatales podría ser un desafío a corto plazo para usted. Pero superando ese desafío a corto plazo, puede obtener algunos beneficios duraderos para su familia.