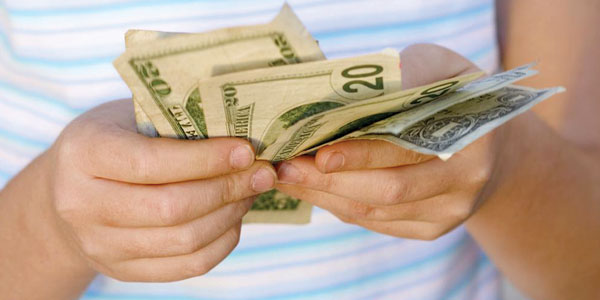 A friend's granddaughter moved in with her this spring. The 23-year-old has been teaching since earning her degree a year ago. She needed to replace her 15 year-old automobile, but between forking over $1,000 a month for a studio apartment, not including utilities, and making payments on her student loan, Celia wasn't able to make ends meet, let alone save for a car. So my friend offered to house Celia rent-free while she saves money.
Celia represents a growing national trend. According to a Pew Research Study, more millennials – 15 percent — are living with parents (or grandparents) and for longer periods than previous generations of young adults. While the job market, according to analysts is the best in years, wages overall haven't kept pace with housing costs, making it unaffordable for recent grads, as well as service industry workers to pay rent or set aside money for a down payment on a house.
The median rent price in the Greater Kansas City metro is $1,195, according to Zillow; the median price of homes currently listed is $199,900. Home values have gone up 11 percent over the past year, and Zillow predicts they'll rise another 2.9 percent within the year.
It's generally recommended that people spend no more than 28 percent of their gross monthly income on housing and no more than 43 percent on housing and student loan payments combined, according to the Federal Housing Association.
The starting salary for K-12 teachers is $31,842 in Missouri and $34,883 in Kansas, showed the National Education Association's data for 2016-2017. Following FHA recommendations, new teachers can afford to spend no more than $1,141 a month total on housing and student loan payments in Missouri and $1,249 in Kansas.
SmartAssets.com calculates monthly take-home to be $1,960 for single individuals in Missouri making an annual salary of $31,842 and $2,160 for single individuals in Kansas making an annual salary of $34,883. Rent; student loan payments; utilities; transportation; groceries; toiletries; and clothes eat up that and more.
Recent news stories offer a sampling of rental charges in new residential developments. The New Yorker, a nine-story, 29-unit downtown apartment building, opened last month, has studios and one-bedroom apartments with monthly prices ranging from $525 to $1,250, reported The Kansas City Star on June 14. Two Light, a residential high-rise that also opened last month has 296 apartments ranging from $1,200 to $6,000 a month. Union Berkley Riverfront, opened in May, offers 407 units ranging from $1,000 to $7,000 a month.
It's not surprising then that so many young adults and recent college grads, as well as older unskilled or low-skilled workers are living with friends or relatives, facing eviction, scraping by week-by-week in cheap motels or homeless. It's not a problem unique to the metro. According to the Kansas City Eviction Project (www.evictionkc.org), it's a national crisis that's reached "emergency levels."
Celia is fortunate; she has grandparents financially able and willing to help her out. But her predicament is emblematic. In April, Matthew Desmond, a sociologist and Pulitzer Prize-winning author said on National Public Radio, "We're in the middle of a housing crisis, and that means more and more people are giving more and more of their income to rent and utilities. Our hope is that we can take this problem that's been in the dark and bring it into the light."
_______________________________________________________________________________________
El poder adquisitivo de los trabajadores cae en picada
La nieta de una amiga se mudó con ella esta primavera. La joven de 23 años ha estado enseñando desde que obtuvo su título hace un año. Necesitaba reemplazar su automóvil de 15 años, pero entre gastar más de $1,000 por mes en un apartamento tipo estudio, sin incluir los servicios y hacer pagos de su préstamo estudiantil, Celia no pudo llegar a fin de mes, y mucho menos ahorrar para un coche. Entonces, mi amiga le ofreció un lugar para Celia sin pagar alquiler, mientras ahorra dinero.
Celia representa una tendencia nacional en crecimiento. De acuerdo con un Pew Research Study, más personas de los Millenials – 15 por ciento – viven con sus padres (o abuelos) y por períodos más largos que las generaciones anteriores de adultos jóvenes. Mientras que el mercado de trabajo, según los analistas es el mejor en años, los salarios no han seguido el ritmo de los costos de vivienda, lo que hace inaccesible para los recientes graduados, así como los trabajadores de la industria de servicios para poder pagar el alquiler o reservar dinero para el pago inicial de una casa.
El precio promedio de alquiler en la ciudad de Greater Kansas City es de $1,195. Según Zillow, el precio promedio de las casas actualmente listadas es de $199,900. Los valores de las viviendas han aumentado un 11 por ciento durante el año pasado, y Zillow predice que aumentarán otro 2.9 por ciento en el año.
En general, se recomienda que las personas no gasten más del 28 por ciento de sus ingresos brutos mensuales en vivienda y no más del 43 por ciento en pagos de vivienda y préstamos estudiantiles combinados, según la Asociación Federal de Vivienda.
El salario inicial para maestros de primaria es de $31,842 en Missouri y $34,883 en Kansas, mostraron los datos de la Asociación Nacional de Educación para el 2016-2017. Siguiendo las recomendaciones de la FHA, los maestros nuevos pueden permitirse no gastar más de $1,141 por mes en pagos de vivienda y préstamos estudiantiles en Missouri y $1,249 en Kansas.
SmartAssets.com calcula que la cantidad mensual que se lleva a casa es de $1,960 para personas solteras en Missouri, lo que hace un salario anual de $31,842 y $2,160 para personas solteras en Kansas, lo que hace un salario anual de $34,883. Renta, pagos de préstamos estudiantiles, servicios públicos, transporte, comestibles, artículos de aseo y la ropa se come eso y más.
Las noticias recientes ofrecen una muestra de los costos de renta en nuevos desarrollos residenciales. The New Yorker, un edificio del centro de la ciudad de nueve pisos y 29 unidades, inaugurado el mes pasado, tiene estudios y apartamentos de una habitación con precios mensuales que oscilan entre $525 y $1,250, informó The Kansas City Star el 14 de junio. Two Light, un rascacielos residencial que también abrió el mes pasado tiene 296 apartamentos que van desde $1,200 a $6,000 al mes. Union Berkley Riverfront, inaugurado en mayo, ofrece 407 unidades que van desde $1,000 a $7,000 por mes.
No es de extrañar entonces que tantos adultos jóvenes y graduados universitarios recientes, así como trabajadores mayores no calificados o poco calificados vivan con amigos o parientes, que enfrentan desalojos, quedándose semana tras semana en moteles baratos o convirtiéndose en personas sin hogar. No es un problema exclusivo de la ciudad. Según el Proyecto de Desalojo de Kansas City (www.evictionkc.org), es una crisis nacional que ha alcanzado "niveles de emergencia".
Celia es afortunada, ella tiene abuelos financieramente capaces y dispuestos a ayudarla. Pero su situación es emblemática. En abril, Matthew Desmond, sociólogo y autor ganador del Premio Pulitzer dijo en National Public Radio: "Estamos en medio de una crisis de vivienda, y eso significa que más y más personas están dando más y más de sus ingresos en renta y utilidades. Nuestra esperanza es que podamos tomar este problema que ha estado en la oscuridad y sacarlo a la luz".