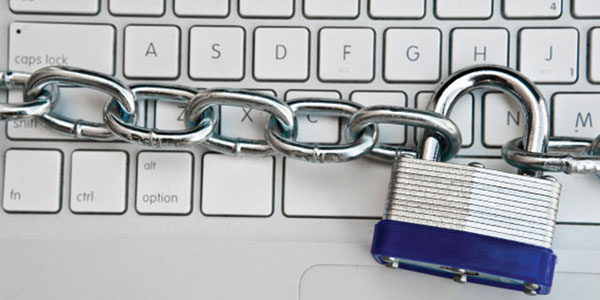 Commentary by Chara
Cyber-stalking and online identity theft happen more often than you might think.
According to statistics from the Symantec Corp., a cyber-security company, more than 500 million digital identities were stolen in 2015 and digital scams increased by 200 percent. To protect your identity and privacy online, try the following tips:
*Don't reveal too much: When you're using social media, don't make an excessive number of posts or share too much about what you're doing. People have had their homes burglarized because they revealed on social media that they weren't home. And try to limit your social media connections to people you know – or who've been referred to you through people you know.
*Be creative with your passwords: People tend to use the same password for all their accounts to avoid having to remember several passwords. If it's difficult to remember separate passwords for every account you have, consider creating variations of one password. Add a number, a capital letter or special character to help make each variation on your password more secure. And try to be creative when setting up a password.
*Monitor your accounts: Check your accounts regularly. Check your credit score at least monthly and your personal bank account daily. If you don't want to log in to your online banking account every day, set up alerts so you can be aware of any unusual account activity.
*Be careful when clicking on links: Hackers like to send links via text messages or email to malware, a type of software that invades computers and/or phones to try to steal personal information. If you don't know who's sending the email or text or if the message seems suspicious, don't click on the link.
---
¿Cómo proteger su privacidad en línea?
El acoso cibernético y el robo de identidad en línea ocurren con más frecuencia de lo que se piensa.
Según las estadísticas de Symantec Corp., una compañía de seguridad cibernética, más de 500 millones de identidades digitales fueron robadas en el 2015 y las estafas digitales aumentaron en un 200 por ciento. Para proteger su identidad y privacidad en línea, tome los siguientes consejos:
* No reveles demasiado: cuando usas las redes sociales, no hagas un número excesivo de publicaciones ni compartas demasiado acerca de lo que estás haciendo. Hay personas a las que les han robado sus hogares porque revelaron en las redes sociales que no estaban en casa. Trate de limitar sus publicaciones en redes sociales a las personas que conoce o que a personas con amigos en común.
* Sea creativo con sus contraseñas: las personas tienden a usar la misma contraseña para todas sus cuentas para evitar tener que recordar varias contraseñas. Si es difícil recordar contraseñas separadas para cada cuenta que tienes, considera crear variaciones de una contraseña. Agregue un número, una letra mayúscula o un carácter especial para ayudar a que cada variación de su contraseña sea más segura. Y trate de ser creativo al establecer una contraseña.
* Controle sus cuentas: verifique sus cuentas regularmente. Revise su puntaje crediticio al menos mensualmente y su cuenta bancaria personal diariamente. Si no desea iniciar sesión en su cuenta bancaria en línea todos los días, configure alertas para que pueda conocer cualquier actividad inusual de la cuenta.
* Tenga cuidado al hacer clic en los enlaces: a los piratas informáticos les gusta enviar enlaces a través de mensajes de texto o correos electrónicos malware, un tipo de software que invade las computadoras y/o teléfonos para tratar de robar información personal. Si no sabe quién envía el correo electrónico o el mensaje de texto o si el mensaje parece sospechoso, no haga clic en el enlace.