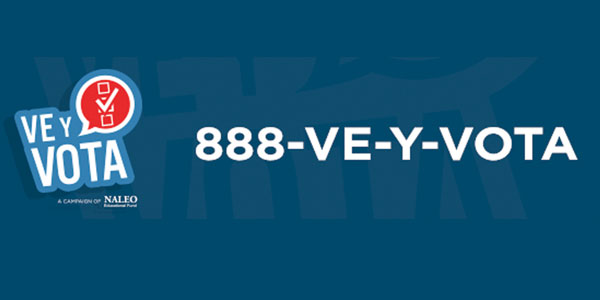 Kansans who are eligible to vote in the Nov. 6 election have until Tuesday to register. Oct. 16 is the registration deadline for the midterm elections. It's too late for Missourians who haven't registered. Yesterday was their deadline.
Advance voting in Kansas starts Oct. 22 and runs through 12 p.m. Nov. 5. Missouri voters who anticipate being unable to make it to the polls on Election Day can apply for an absentee ballot, under certain circumstances, beginning six weeks before the election.
Every vote matters. In the Aug. 7 primary in Kansas, only 355 votes separated the victor, Secretary of State Kris Kobach and Gov. Jeff Collyer in the race to be the Republican gubernatorial candidate.
The stakes are high. Here in Kansas, the midterm elections will decide the governor and lieutenant governor, secretary of state, attorney general, state treasurer, insurance commissioner, state representatives in even-numbered districts, various judges and ballot questions. It will determine who represents us in Congress.
Missourians will choose a U.S. representative and a U.S. senator, state auditor, state representatives and county legislators. Voters will determine retention of 17 judges and decide constitutional amendments, propositions and ballot measures.
This election will decide which political party controls the U.S. House and Senate. Americans will elect 435 U.S. representatives and 35 U.S. senators. According to the New York Times, "Democrats need to flip 23 seats to capture the 218 seats necessary for control of the House and win at least two new seats to regain control of the Senate."
Voter enthusiasm is at the highest level for a midterm election in more than 20 years, the Pew Research Institute reported on Sep. 26 (http://www.people-press.org/2018/09/26/voter-enthusiasm-at-record-high-in-nationalized-midterm-environment/). The top issues for voters are health care, the economy, immigration, women's rights and – not surprisingly – Supreme Court appointments.
A record share of voters – 72 percent – say the issue of which party controls Congress will be a factor in their vote, Pew found. Indeed, the trajectory of the country for at least the next two years hinges on the Nov. 6 elections. If you're eligible to vote, be sure you're registered. You can check your registration online at www.vote.org or by calling your local election office. And be sure to vote.
_____________________________________________________________________________________________
El 6 de noviembre para decidir quién gobernará
Los residentes de Kansas que son elegibles para votar en las elecciones generales del 6 de noviembre tienen hasta el martes para registrarse. El 16 de octubre es la fecha límite de inscripción para las elecciones intermedias. Ya es muy tarde para los residentes de Missouri que no se han registrado. Ayer fue la fecha límite.
La votación anticipada en Kansas comienza el 22 de octubre y estará abierta hasta las 12 p.m. el 5 de noviembre. Los votantes de Missouri que anticipan no poder asistir a las urnas el día de las elecciones pueden solicitar una boleta de votación en ausencia, bajo ciertas circunstancias, comenzando seis semanas antes de la elección.
Cada voto importa. En las elecciones primarias del 7 de agosto en Kansas, sólo 355 votos separaron al vencedor, el secretario de estado Kris Kobach y al gobernador Jeff Colyer en la contienda por ser el candidato republicano a gobernador.
Hay mucho en juego. Aquí en Kansas, las elecciones intermedias decidirán al gobernador y al vicegobernador, secretario de estado, fiscal general, tesorero de estado, comisionado de seguro, representantes estatales en distritos pares, varios jueces y otras preguntas de la boleta electoral. Se determinará quién nos representa en el Congreso.
Los residentes de Missouri elegirán un representante para la Cámara de Representantes y un senador para el Senado de EE.UU., un auditor estatal, representantes estatales y legisladores de condado. Los votantes determinarán la retención de 17 jueces y decidirán enmiendas constitucionales, proposiciones y medidas de votación.
Esta elección decidirá qué partido político controla la Cámara de Representantes y el Senado. Los estadounidenses elegirán 435 representantes y 35 senadores. Según el New York Times, "los demócratas necesitan voltear 23 escaños para capturar los 218 escaños necesarios para el control de la Cámara y ganar al menos dos nuevos escaños nuevos para recuperar el control del Senado".
El entusiasmo de los votantes está en el nivel más alto para una elección intermedia en más de 20 años, según informó el Pew Research Institute el 26 de septiembre (http://www.people-press.org/2018/09/26/voter-enthusiasm-at-registro-alto-en-medio-nacionalizado medio ambiente/). Los temas principales para los votantes son la atención médica, la economía, la inmigración, los derechos de las mujeres y, como es lógico, los nombramientos del Tribunal Supremo.
Un porcentaje récord de votantes – 72 por ciento – dice que el tema de qué partido controla el Congreso será un factor en su voto, descubrió Pew. De hecho, la trayectoria del país durante al menos los próximos dos años depende de las elecciones del 6 de noviembre. Si eres elegible para votar, asegúrate de estar registrado. Puedes verificar tu registro en línea en www.vote.org o llamando a la oficina local de elecciones. Y asegúrate de votar.