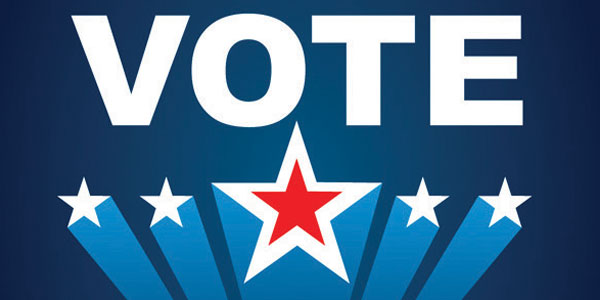 Analysis by Yanis De Palma
 On Sept. 25, in observation of National Voter Registration Day, a record 800,000-plus Americans registered to vote.
Those 800,000 people and millions more registered voters will make some key decisions on Nov. 6, the date of the midterm elections. They'll decide the fate of 435 seats in the U.S. House of Representatives; 35 seats in the U.S. Senate; 39 state and territorial governorships; and various state, county and local positions.
In making their decisions, voters will have a say in how long President Trump stays in office and what he accomplishes during that time. According to New York Times journalist Alex Burns, Nov. 6 is the one big chance to weigh in on the Trump administration – and Washington, D.C., in general.
Based on Gallup poll data published by Time, the president should be worried.
According to the statistics, presidents with approval ratings below 50 percent have lost about three times as many seats in the House during midterm elections since 1946. Trump's approval ratings average around 43 percent. Moreover, a recent NBC/Wall Street Journal poll posted at NBCNews.com showed that 59 percent of voters said they wanted a change in Trump's leadership of the country, compared to 40 percent who said they didn't want any change.
But the midterm elections will not only be an opportunity to weigh in on the Trump administration. Astead Herndon of The New York Times believes it will be an opportunity for college kids to get involved in the political process.
So based on what happened on National Voter Registration Day, it appears there'll be a change in American politics. The registration record that was set on Sept. 25 suggests that Americans want change – or at least around 800,000 Americans do.
---
Una mirada rápida a las elecciones de medio término
El 25 de septiembre, en celebración del día Nacional de Registro de Votantes, un número récord de más de 800,000 estadounidenses se registraron para votar.
Esas 800,000 personas y millones de votantes registrados tomarán algunas decisiones clave el 6 de noviembre, la fecha de las elecciones de medio término. Ellos decidirán el destino de 435 asientos en la Cámara de Representantes y 35 lugares en el Senado de los Estados Unidos, 39 gobernaciones estatales y territoriales y varias posiciones estatales, del condado y locales.
Al tomar sus decisiones, los votantes tendrán una opinión sobre el tiempo que el presidente Trump permanecerá en el cargo y lo que logra durante ese tiempo. De acuerdo con el periodista del New York Times, Alex Burns, el 6 de noviembre es la única gran oportunidad para influir en el gobierno de Trump y en Washington, DC, en general.
Según los datos de la encuesta de Gallup publicados por Time, el Presidente debería estar preocupado.
De acuerdo con las estadísticas, desde 1946 los presidentes con índices de aprobación por debajo del 50 por ciento han perdido aproximadamente tres veces más lugares en la Cámara durante las elecciones de medio término. El promedio de aprobación de Trump es de alrededor del 43 por ciento. Además, una encuesta reciente del NBC/Wall Street Journal publicada en NBCNews.com mostró que el 59 por ciento de los votantes dijo que quería un cambio en el liderazgo de Trump en el país, en comparación con el 40 por ciento que dijo que no quería ningún cambio.
Pero las elecciones de medio término no sólo serán una oportunidad para influir en el gobierno de Trump. Astead Herndon de The New York Times cree que será una oportunidad para que los estudiantes universitarios se involucren en el proceso político.
De acuerdo a lo ocurrido en el día Nacional de Registro de Votantes, parece que habrá un cambio en la política estadounidense. El rector de registro que se estableció el 25 de septiembre sugiere que los estadounidenses quieren un cambio, o que al menos alrededor de 800,000 lo hacen.