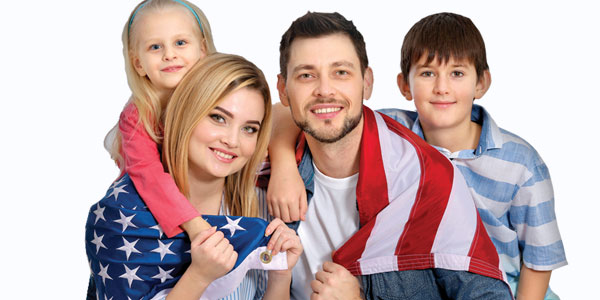 Immigration processing can be slow and for many the process can take many years. How do you know how long it will take? There are several ways to check on your case and make sure it stays on track.
For active cases, the USCIS offers tools to tell you how long it should take to get a decision on their website, www.USCIS.gov. You can choose to check processing times to find out how long your type of case. Click on Check Processing Times, choose your form number, and then the place that is processing it. You can figure out where your case is by the address on the Receipt Notice. The website will tell you how many months those cases are taking and on what date you can ask the immigration service to check on your case.
For more specific information, you can click on "Check Case Status" and then type in your case number that is listed on the Receipt Notice. The website will tell you the last thing that has happened on your case. Remember that U visa applications are confidential and are not a part of this system.
For approved cases that are waiting their turn, you can check the Visa Bulletin at www.travel.state.gov. The Visa Bulletin tells us when approved applications can move to the next step. For spouses and children of Legal Permanent Residents, that usually is about two years. For adult children of LPRs or US Citizens and siblings of USCs, that wait can be several decades.
The best way to find out what is really happening on your case is to talk with your lawyer. If you feel like you are not getting answers, you should get a second opinion from another lawyer. Your case is too important to wonder what is happening. Call us with your questions to be sure about the plan for your case at 816-895-6363.
---
¿Qué está pasando con mi aplicación?
El proceso de inmigración puede ser lento y, para muchos, el proceso puede llevar muchos años. ¿Cómo sabes cuánto tiempo tomará? Hay varias formas de verificar su caso y asegurarse de que se mantenga en el buen camino.
Para casos activos, el USCIS ofrece herramientas para decirle cuánto tiempo debe tomar para obtener una decisión en su sitio web, www.USCIS.gov. Puede elegir verificar los tiempos de procesamiento para averiguar cuánto tiempo tiene su tipo de caso. Haga clic en Verificar tiempos de procesamiento, elija su número de formulario y luego el lugar que lo está procesando. Puede averiguar dónde está su caso por la dirección en el Aviso de recibo. El sitio web le informará cuántos meses llevan esos casos y en qué fecha puede solicitar al servicio de inmigración que verifique su caso.
Para obtener información más específica, puede hacer clic en "Verificar estado del caso" y luego escribir el número de su caso en el Aviso de recibo. El sitio web le dirá lo último que ha sucedido en su caso. Recuerde que las solicitudes de visa U son confidenciales y no forman parte de este sistema.
Para los casos aprobados que están esperando su turno, puede consultar el Boletín de Visas en www.travel.state.gov. El Boletín de Visas nos informa cuándo las solicitudes aprobadas pueden pasar al siguiente paso. Para los cónyuges e hijos de residentes legales permanentes generalmente es de aproximadamente dos años. Para los hijos adultos de LPR o ciudadanos de los EE. UU. y hermanos de USC esa espera puede ser décadas.
La mejor manera de averiguar qué está sucediendo realmente en su caso es hablar con su abogado. Si siente que no está recibiendo respuestas, debe obtener una segunda opinión de otra abogada. Tu caso es demasiado importante para preguntarte qué está pasando. Llámenos con sus preguntas para estar seguro sobre el plan para su caso al 816-895-6363.