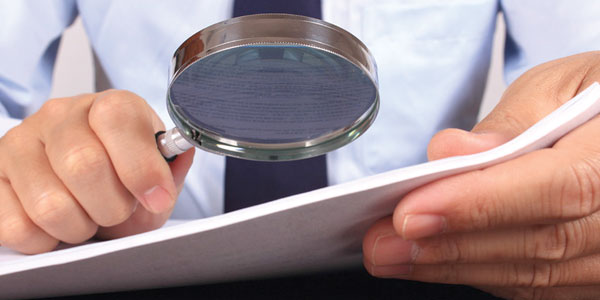 By Angie Baldelomar
As of earlier this fall, the U.S. Department of Health and Human Services (HHS), was not conducting required FBI fingerprint background checks for the staff members in charge of the migrant children housed at a Texas facility, according to an investigation by the Associated Press and a new federal watchdog report.
Daniel R. Levinson, HHS inspector general, reported in a memo published Nov. 27 that the department relied on private contractors with access to less comprehensive data than an FBI background check when hiring for the short-term facility in Tornillo, Texas. By doing so, the facility was "heightening the risk that an individual with a criminal history could have direct access to children," the memo stated.
Tornillo provides medical, mental health and recreational care on-site for about 1,800 unaccompanied migrant children ages 13-17. As of early October, children were staying there an average of 27 days.
"We are concerned that upward trends in average length of stay could indicate that Tornillo is or will be functioning more like a shelter care facility, thereby moving away from its initial design as an emergency short-term-care facility," Levinson wrote in the eight-page memo.
The inspectors also determined there were not enough staff clinicians at the facility to provide adequate care for the unaccompanied children.
The memo also acknowledged that officials had started addressing the background check issue.
The inspector general plans to follow up, requesting a written response within 30 days to confirm the facility is using proper fingerprinting procedures and addressing the mental health issue.
More than 200 children remain in U.S. custody and separated from their immigrant families. Abuse has been an issue at other facilities because of the influx of children brought on by the policy of separating families. In August, a shelter worker in Arizona was accused of sexually abusing eight teen-age boys. In July, a report revealed more than 100 alleged sexual offenses at migrant child facilities over the past five years.
---
Hasta principios de este otoño, el Departamento de Salud y Servicios Humanos de Estados Unidos (HHS, por sus siglas en inglés) no estaba llevando a cabo las verificaciones de antecedentes del FBI requeridas, que incluye la toma de huellas dactilares, para el personal a cargo de los niños migrantes alojados en un centro de detención de Texas, según una investigación por la Associated Press y un nuevo informe federal de vigilancia.
Daniel R. Levinson, inspector general de HHS, informó en una nota publicada el 27 de noviembre que el departamento confiaba en contratistas privados con acceso a datos menos comprensivos que una verificación de antecedentes del FBI al contratar para el centro a corto plazo en Tornillo, Texas. Al hacer eso, el centro estaba "aumentando el riesgo de que una persona con antecedentes penales pudiera tener acceso directo a los niños", indica la nota.
Tornillo brinda atención médica, de salud mental y recreativa en el lugar para alrededor de 1,800 niños migrantes no acompañados de 13 a 17 años. Hasta principios de octubre, los niños permanecían allí un promedio de 27 días.
"Nos preocupa que las tendencias al alza en la duración promedio de la estadía puedan indicar que Tornillo funciona o funcionará más como un centro de atención de refugio, de esa manera alejándose de su diseño inicial de ser un centro de atención de emergencia a corto plazo", escribió Levinson en su memorando de ocho páginas.
Los inspectores también determinaron que no había suficiente personal clínico en el centro para brindar la atención adecuada a los niños no acompañados.
El memorando también reconoció que los funcionarios habían comenzado a abordar el tema de la verificación de antecedentes.
El inspector general planea hacer un seguimiento, solicitando una respuesta por escrito dentro de los 30 días para confirmar que el centro está utilizando los procedimientos adecuados de toma de huellas dactilares y está abordando el problema de salud mental.
Más de 200 niños continúan bajo custodia de Estados Unidos y separados de sus familias inmigrantes. El abuso ha sido un problema en otros centros debido al flujo de niños provocada por la política de separación de familias. En agosto, un trabajador de un centro en Arizona fue acusado de abusar sexualmente a ocho niños adolescentes. En julio, un informe reveló más de 100 supuestos delitos sexuales en centros para niños migrantes en los últimos cinco años.