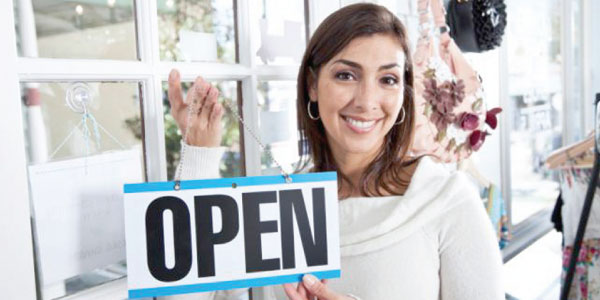 Commentary by Eulogio JP
It should come as no surprise to anyone that Latino immigrant entrepreneurs make important contributions to the U.S. economy. In fact, this demographic generates $36.5 billion annually in business income.
According to the U.S. Small Business Administration Office of Advocacy, there are 1.2 million immigrant business owners in the United States. Furthermore, the U.S. Hispanic Chamber of Commerce claims that Latino immigrants are twice as likely as American-born citizens to start a small business.
Unfortunately, however, businesses owned by Latino immigrants tend to stay small. And those that grow endure more growing pains than those businesses owned by whites who were born here. One reason for this is the large funding gap between white, American-born business owners and Latino immigrant business owners.
Only 12 percent of Latino businesses receive bank loans. Part of this is because, often, banks feel the risk is too high to offer loans to smaller companies. But there is another reason. White, American-born business owners are more likely to apply for loans than Latino immigrants. This is likely because many Latino business owners feel unqualified to apply for loans. Thus, their business growth is tied to their own capital, and the help of friends and family.
There are cultural reasons Latino entrepreneurs tend to borrow from friends and family members before approaching financial institutions for funding. Many Latinos have a fear of institutions and government-run programs. Often, that fear stems from financial mismanagement in their country of origin.
Another issue playing against Latino immigrant entrepreneurs is that they tend to have lower credit scores than white, American-born business owners. According to Biz2Credit, the average credit score for Latino entrepreneurs is below 600 – a lower credit score than what is required by many banks.
I encourage Latino immigrant entrepreneurs who want to grow their businesses – or aspiring entrepreneurs who want to open a business – to utilize resources such as the U.S. Hispanic Chamber of Commerce or Hispanic Chamber of Commerce of Greater Kansas City to gather more information regarding funding and growth opportunities. This country needs you to continue making valuable contributions to the economy.
______________________________________________________________________________________________
Los dueños de negocios inmigrantes latinos deben pensar en grande
No debería sorprender a nadie que los empresarios inmigrantes latinos son gran contribuidores a la economía de los Estados Unidos. De hecho, este grupo demográfico genera $ 36.5 mil millones anuales en ingresos empresariales.
De acuerdo con la Oficina de Defensa de la Administración de Pequeños Negocios de los Estados Unidos, hay 1.2 millones de dueños de negocios inmigrantes en los Estados Unidos. Además, la Cámara de Comercio Hispana de EE. UU. Afirma que los inmigrantes latinos tienen el doble de probabilidades que los ciudadanos nacidos en Estados Unidos de comenzar una pequeña empresa.
Desafortunadamente, sin embargo, las empresas de inmigrantes latinos tienden a mantenerse pequeñas. Y aquellos que crecen soportan más dolores de crecimiento que las empresas de anglos que nacieron aquí. Una razón para esto es la gran brecha de financiamiento entre los propietarios de negocios anglos, nacidos en Estados Unidos y los dueños de negocios inmigrantes latinos.
Sólo el 12 por ciento de las empresas latinas reciben préstamos bancarios. Parte de esto se debe a que, a menudo, los bancos consideran que el riesgo es demasiado alto para ofrecer préstamos a compañías más pequeñas. Pero hay otra razón. Los propietarios de negocios anglos nacidos en Estados Unidos tienen más probabilidades de solicitar préstamos que los inmigrantes latinos. Esto es probable porque muchos dueños de negocios latinos se sienten no calificados para solicitar préstamos. Por lo tanto, el crecimiento de su negocio está vinculado a su propio capital y la ayuda de amigos y familiares.
Hay razones culturales que los empresarios latinos tienden a pedir prestados a amigos y familiares antes de acercarse a las instituciones financieras para obtener financiamiento. Muchos latinos tienen miedo de las instituciones y los programas administrados por el gobierno. A menudo, ese temor proviene de la mala gestión financiera en su país de origen.
Otro problema relacionado con los empresarios inmigrantes latinos es que tienden a tener puntajes de crédito más bajos que los propietarios de negocios blancos nacidos en Estados Unidos. Según Biz2Credit, el puntaje crediticio promedio para los empresarios latinos está por debajo de 600, un puntaje crediticio más bajo que el requerido por muchos bancos.
Aliento a los empresarios inmigrantes latinos que desean hacer crecer sus negocios, o aspirantes a empresarios que desean abrir un negocio, a utilizar recursos como la Cámara de Comercio Hispana de los EE. UU. oportunidades Este país necesita que continúes haciendo valiosas contribuciones a la economía.