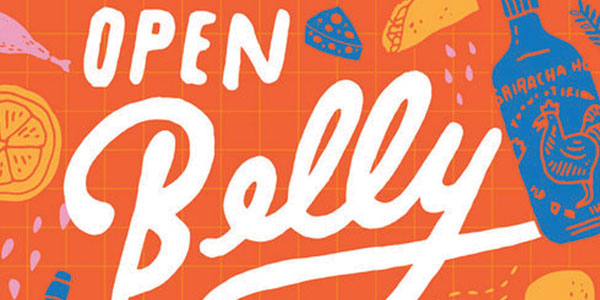 By Angie Baldelomar
A new podcast hopes to highlight the diversity of food culture in Kansas City.
"Open Belly" is the podcast exploring Kansas City's "vibrant and diverse food culture." The podcast features interviews with first-generation American restaurant owners or chefs.
Each episode focuses on a specific restaurant whose owner is of immigrant descent. The first episode, featuring Waldo Thai, premiered Tuesday (Feb. 5). A new episode will come out every Tuesday.
This first season will have 10 episodes, including three featuring Hispanic restaurant owners.
Danielle Lehman, executive producer, said the idea came to her about three years ago, when she moved to Kansas City from Southern California and was eager to explore the restaurants the city had to offer.
"As I got to know the chefs and owners of some of my favorite spots, I felt like many of them had a story to tell that hadn't yet been shared through traditional media, food blogs and social media," she said.
Though the original idea was to showcase the diversity of Kansas City cuisine, Lehman realized as she was producing the podcast that owners and chefs behind the establishments not only have stories to tell, but also that they share their cultures through food.
"My goal is that we can use food as a way to unite our community and to help people to see the world from other perspectives," she said. "I hope the podcast will encourage people to explore the city, try new foods and get to know their neighbors."
"Open Belly" is available on Apple Podcasts, Spotify, Google Play and all other major podcast streaming services. For more information on the podcast, visit www.openbellypodcast.com.
---
Nuevo podcast muestra la diversa cultura gastronómica de KC
Un nuevo podcast espera resaltar la diversidad de la cultura gastronómica en Kansas City.
"Open Belly" es el podcast que explora la "cultura gastronómica vibrante y diversa" de Kansas City. El podcast presenta entrevistas con propietarios de restaurantes o chefs estadounidenses de primera generación.
Cada episodio se centra en un restaurante específico cuyo propietario es de ascendencia inmigrante. El primer episodio, que se enfoca en Waldo Thai, se estrenó el martes (5 de febrero). Un nuevo episodio saldrá cada martes.
Esta primera temporada tendrá 10 episodios, incluidos tres que presentan a dueños de restaurantes hispanos.
Danielle Lehman, productora ejecutiva, dijo que la idea se le ocurrió hace unos tres años, cuando se mudó a Kansas City del sur de California y estaba ansiosa por explorar los restaurantes que la ciudad tenía para ofrecer.
"A medida que empecé a conocer a los chefs y dueños de algunos de mis lugares favoritos, sentí que muchos de ellos tenían una historia que contar que aún no habían sido compartidas a través de los medios tradicionales, blogs de comida y las redes sociales", dijo.
Aunque la idea original era mostrar la diversidad de la cocina de Kansas City, Lehman se dio cuenta mientras estaba produciendo el podcast de que los propietarios y chefs detrás de los establecimientos no sólo tenían historias que contar, sino que también comparten sus culturas a través de la comida.
"Mi objetivo es que podamos usar la comida como una manera de unir a nuestra comunidad y ayudar a las personas a ver el mundo desde otras perspectivas", dijo. "Espero que el podcast anime a la gente a explorar la ciudad, probar nuevas comidas y conocer a sus vecinos".
"Open Belly" está disponible en Apple Podcasts, Spotify, Google Play y todos los demás servicios de transmisión de podcast importantes. Para obtener más información sobre el podcast, visite www.openbellypodcast.com.