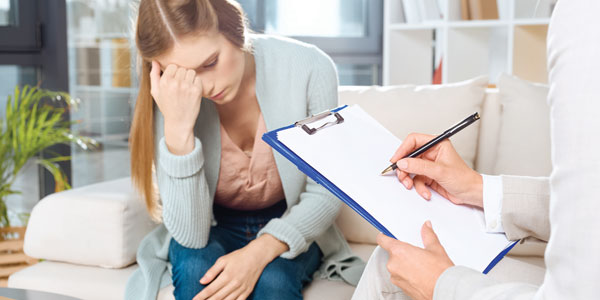 Commentary by Eulogio JP
Sadly, because of President Trump's repeated attempts to repeal the Affordable Care Act, many Americans are unsure of what their health insurance policies will cover – especially when it comes to mental health.
Here are a few facts you should know about mental health coverage:
*Although legislators and providers have tried to improve mental health coverage for years, the fact is, mental health services are expensive. Although the law clearly states there should be equal coverage for mental health issues, insurers often place many obstacles to keep people from getting coverage.
*Often, coverage for mental health providers is limited. Unfortunately, those conditions that are covered might not include your conditions. And if providers can provide the treatment needed, co-pays and deductibles for mental health are high on most insurance policies.
*Most insurance companies require a referral to treat mental health issues – and once referred, the policy might allow only a few visits. Alas, even if you overcome those obstacles, a deal-breaker might still be on the horizon. You see, most policies require a diagnosis before the insurance company will cover mental health treatment and not all mental health issues are considered diseases. Thus, you might end up having to pay out of pocket for your treatment after all.
But do not get discouraged. And do not forego seeking treatment. Mental health left untreated is never a good idea.
Fortunately, there are some inexpensive options available. If you are a college student or the parent of a college student, for example, you might have access to some sort of free or inexpensive counselling. This is not always the case, so contact your university for more information.
In addition, throughout the Kansas City area, there are many sliding-scale clinics formed by mental health professionals who offer treatment based on a sliding-scale fee system. Often, fees are as low as $10 or $20 per visit.
Finally, do not forget to contact your local health department. Depending on the seriousness of your condition, your local health department might be able to provide free counseling. Call to see if free counseling is available.
Good luck exploring your options. Do not give up on seeking treatment.
____________________________________________________________________________
Cobertura de salud mental: lo que debes saber
Lamentablemente, debido a los repetidos intentos del presidente Trump de derogar la Ley del Cuidado de Salud a Bajo Precio, muchos estadounidenses no tienen claro qué servicios están cubiertos por sus pólizas de seguro de salud, especialmente cuando se trata de salud mental.
Aquí hay algunos datos que debe saber sobre la cobertura de salud mental:
* Aunque los legisladores y los proveedores han intentado mejorar la cobertura de salud mental durante años, el hecho es que los servicios de salud mental son costosos. Aunque la ley establece claramente que debería haber una cobertura igual para los problemas de salud mental, las aseguradoras a menudo colocan muchos obstáculos para evitar que las personas obtengan cobertura.
* A menudo, la cobertura para los proveedores de salud mental es limitada. Desafortunadamente, las condiciones que están cubiertas pueden no incluir sus condiciones. Y si los proveedores pueden proporcionar el tratamiento necesario, los copagos y deducibles para la salud mental son altos en la mayoría de las pólizas de seguro.
* La mayoría de las compañías de seguros requieren una referencia para tratar problemas de salud mental, y una vez que se refieren, la póliza podría permitir sólo unas pocas visitas. Por desgracia, incluso si superas esos obstáculos, es posible que haya un factor decisivo en el horizonte. La mayoría de las pólizas requieren un diagnóstico antes de que la compañía de seguros cubra el tratamiento de salud mental y no todos los problemas de salud mental se consideran enfermedades. Por lo tanto, podría terminar teniendo que pagar de su bolsillo el tratamiento después de todo.
Pero no te desanimes. Y no renuncies a buscar tratamiento. La salud mental no tratada nunca es una buena idea.
Afortunadamente, hay algunas opciones baratas disponibles. Si usted es un estudiante universitario o el padre de un estudiante universitario, por ejemplo, podría tener acceso a algún tipo de asesoramiento gratuito o de bajo costo. Este no es siempre el caso, así que contacte a su universidad para obtener más información.
Además, en toda el área de Kansas City, hay muchas clínicas de escala variable formadas por profesionales de la salud mental que ofrecen tratamiento basado en un sistema de tarifas de escala variable. A menudo, las tarifas son tan bajas como $ 10 o $ 20 por visita.
Por último, no olvide ponerse en contacto con su departamento de salud local. Dependiendo de la gravedad de su afección, su departamento de salud local podría proporcionarle asesoramiento gratuito. Llame para ver si hay asesoramiento gratuito disponible.
Buena suerte explorando tus opciones. No renuncies a buscar tratamiento.