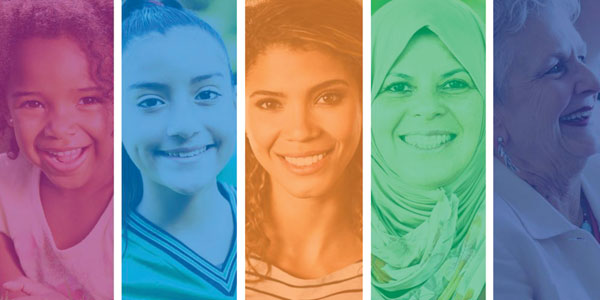 By Angie Baldelomar
A Kansas City area non-profit organization is focused on creating policy changes to help empower women.
Founded in 1991, the Women's Foundation promotes "equity and opportunity for women of all ages, using research, philanthropy and policy solutions to make meaningful change," as stated on the organization's website.
Wendy Doyle, president and CEO, said the organization looks for places where it can make the most impact regarding economic development for women and the impact this has on their families.
"We think of us as more of a think tank," she said. "We invest in research, use the evidence-based research to build up a public policy platform around economic development."
Among some of the main initiatives, the Women's Foundation has helped bring paid parental leave to more than 17,000 Kansas state employees.
"We're very pleased with the progress that we're making," Doyle said. "Our hope is that … corporations will start to implement that, too."
The non-profit also has worked to prevent and combat sexual harassment in the state legislature.
One of its latest, most successful initiatives is the Appointments Project, which is aimed at improving the number of women serving in public office. Since the initiative started, it has helped appoint nearly 100 women to public boards and commissions. The initiative helps create real systemic change, she said.
"We need more women at the policy making table," Doyle said.
Having more women in office also builds public trust. In the 2018 midterm elections, a record number of women were elected to Congress, which Doyle sees as a step in the right direction.
"There were more women involved in helping other women get elected," she said.
In addition, the Women's Foundation offers, in partnership with the American Association of University Women, a salary and benefit negotiation program open to all women around the Kansas City area. To find workshops, visit www.womens-foundation.org/equal-pay.
For more information on the Women's Foundation, visit www.womensfoundation.com.
---
Organización sin fines de lucro apunta a ayudar a mujeres mediante cambios en políticas
Una organización sin fines de lucro del área de Kansas City se centra en crear cambios de políticas para ayudar a empoderar a las mujeres.
Fundada en 1991, la Fundación de Mujeres promueve "la equidad y oportunidad para mujeres de todas las edades, utilizando soluciones de investigación, filantropía y políticas para lograr un cambio significativo", como se indica en el sitio web de la organización.
Wendy Doyle, presidenta y directora ejecutiva, dijo que la organización busca lugares donde pueda tener el mayor impacto sobre el desarrollo económico para las mujeres y el impacto que esto tiene en sus familias.
"Nos consideramos más como un grupo de expertos", dijo. "Invertimos en investigación, utilizamos la investigación basada en la evidencia para construir una plataforma de política pública en torno al desarrollo económico".
Entre algunas de las principales iniciativas, la Fundación de Mujeres ha ayudado a llevar el permiso parental pagado a más de 17,000 empleados del estado de Kansas.
"Estamos muy satisfechos con el progreso que estamos logrando", dijo. "Nuestra esperanza es que … las corporaciones también comiencen a implementar eso".
La organización sin fines de lucro también ha trabajado para prevenir y combatir el acoso sexual en la legislatura estatal.
Una de sus últimas y más exitosas iniciativas es el Appointments Project, que tiene como objetivo mejorar el número de mujeres en cargos públicos. Desde que la iniciativa comenzó, ha ayudado a designar a casi 100 mujeres para juntas y comisiones públicas. La iniciativa ayuda a crear un cambio sistémico real, dijo.
"Necesitamos más mujeres en la mesa de formulación de políticas", dijo Doyle.
Tener más mujeres en el cargo también genera confianza pública. En las elecciones intermedias de 2018, un número récord de mujeres fueron elegidas para el Congreso, lo que Doyle ve como un paso en la dirección correcta.
"Hubo más mujeres involucradas en ayudar a otras mujeres a ser elegidas", dijo.
Además, la Fundación de Mujeres ofrece, en conjunto con la Asociación Americana de Mujeres Universitarias, un programa de negociación de salarios y beneficios abierto a todas las mujeres en el área de Kansas City. Para encontrar talleres, visite www.womens-foundation.org/equal-pay.
Para obtener más información sobre la Fundación de Mujeres, visite www.womensfoundation.com.