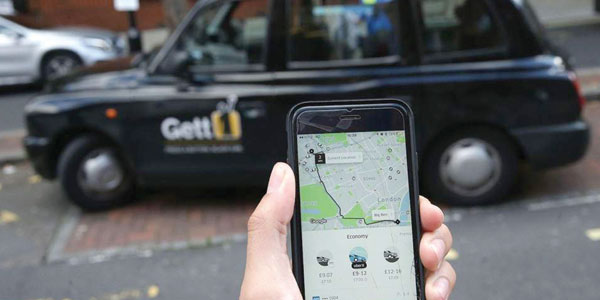 Ride-sharing services such as Uber and Lyft are largely welcome modern amenities whose popularity is on the rise for a host of reasons. According to the Pew Research Center, the number of Americans who have used ride-sharing services has more than doubled since 2015 from 15 percent to 36 percent in 2018. The reasonable pricing and speedy convenience of ride-hailing enjoys broad appeal from students to seniors and people with a physical impairment, parents, busy professionals and partiers opting not to drink and drive.
Whenever a new invention is introduced, there's typically a period of adjustment while society gets habituated and familiar with the phenomenon, such as ride-sharing. Consumers must learn how to use the service and identify the associated safety and security precautions to take, and find out what means the various ride-hailing companies employ to promote rider and driver safety.
A recent tragedy in South Carolina brought attention to the urgency of being ride-share savvy and has prompted a national public awareness campaign. Late last month, Samantha Josephson, a beautiful 21-year-old college student was murdered by a man she mistook for her Uber driver. Samantha's father, Seymour is honoring her memory. He's dedicated his life to improving the safety of ride-sharing services. Now, he's raising awareness and promoting a national campaign called "What's My Name."
Uber and Lyft drivers have access to the name of the person they're supposed to be picking up. Seymour is warning ride-share users, especially women to do two things before getting into the car. Verify the license plate with the app; check the make, model and color of the vehicle on the app; and match the driver's photo with the app. Then, ask the driver, "What's my name?"
Seymour hopes the campaign will save lives, that riders will remember Samantha and remember to ask. He joins experts and others to offer additional safety tips. Wait for your ride indoors. Map your route on your own GPS navigation and monitor during the ride to ensure the driver is staying on course. Ride in the back seat. Use the "share status" option in the Uber app or the "Send ETA" feature on the Lyft app to let a friend know who your driver is, where you're going, where you are on the route and when you're supposed to arrive.
What befell Samantha is horrific for her and grievously sad for her loved ones who may be consoled that it wasn't in vain. The heightened attention to rideshare safety her death set off is potentially lifesaving.
______________________________________________________________________________
Unas palabras sobre la conciencia de seguridad de viaje compartido
Los servicios de viajes compartidos, como Uber y Lyft, son en gran medida servicios modernos bienvenidos cuya popularidad está en aumento por una serie de razones. Según el Pew Research Center, la cantidad de estadounidenses que han utilizado servicios de viajes compartidos se ha duplicado con creces desde el 2015, del 15 por ciento al 36 por ciento en 2018. El precio razonable y la rápida conveniencia de los viajes son un gran atractivo para los estudiantes y adultos mayores y personas con discapacidades físicas, padres, profesionales ocupados y fiesteros que optan por no beber y conducir.
Cada vez que se introduce un nuevo invento, normalmente hay un período de ajuste mientras la sociedad se acostumbra y se familiariza con el fenómeno, como los viajes compartidos. Los consumidores deben aprender a usar el servicio e identificar las precauciones de seguridad asociadas que deben tomarse, y descubrir qué medios emplean las diversas empresas de transporte para promover la seguridad del pasajero y del conductor.
Una tragedia reciente en Carolina del Sur puso la atención a la urgencia de tener experiencia en el uso compartido de vehículos y ha impulsado una campaña nacional de sensibilización pública. A finales del mes pasado, Samantha Josephson, una hermosa estudiante universitaria de 21 años, fue asesinada por un hombre que ella confundió con su conductor de Uber. El padre de Samantha, Seymour, está honrando su memoria. Ha dedicado su vida a mejorar la seguridad de los servicios de viajes compartidos. Ahora, él está creando conciencia y promoviendo una campaña nacional llamada "¿Cuál es mi nombre?"
Los conductores de Uber y Lyft tienen acceso al nombre de la persona que se supone que están recogiendo. Seymour está advirtiendo a los usuarios de viajes compartidos, especialmente a las mujeres, que hagan dos cosas antes de subir al auto. Verificar la matrícula con la aplicación; verificar la marca, modelo y color del vehículo en la aplicación; y emparejar la foto del conductor con la aplicación. Luego, preguntarle al conductor: "¿Cuál es mi nombre?"
Seymour espera que la campaña salve vidas, que los pasajeros recuerden a Samantha y recuerden preguntar. Se une a expertos y otros para ofrecer consejos de seguridad adicionales. Espere por su vehículo dentro del lugar donde esté. Haga un mapa de su ruta en su propia navegación por GPS y monitoree durante el viaje para asegurarse de que el conductor se mantenga en curso. Vaya en el asiento trasero. Use la opción "compartir estado" en la aplicación Uber o la función "Enviar ETA" en la aplicación Lyft para que un amigo sepa quién es su conductor, a dónde va, dónde se encuentra en la ruta y cuándo se supone que debe llegar.
Lo que le sucedió a Samantha fue horroroso para ella y triste para sus seres queridos, quienes pueden sentirse consolados de que no haya sido en vano. La mayor atención a la seguridad en el uso de viajes compartidos que su muerte provocó puede salvar vidas.