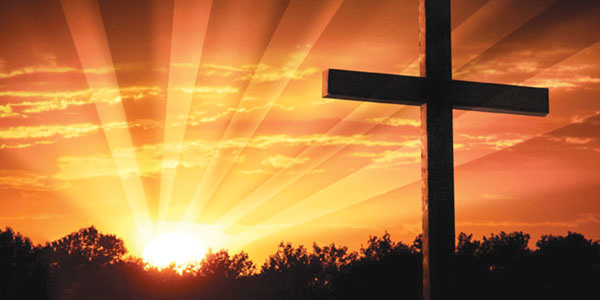 Sunday is Easter. On Monday, the second day of Holy Week, the world watched stunned, disbelieving as flames ravaged Notre Dame Cathedral in the heart of Paris, France. And around the world, people mourned … Christians and non-Christians, believers and non-believers.
"When I saw the images of Notre Dame burning, I felt that the soul of France was burning. It is a holy place for Christianity, but it is also a holy place in secular terms for the spirit of France," French Jewish author Bernard-Henry Levy said in an interview on CNN.
By early Tuesday, the fire was out, and Our Lady of Paris and some of her priceless sacred artifacts had survived. Around the world, there was immense relief, and people welcomed French President Macron's resolve to rebuild the beloved shrine "even more beautifully."
Around the world, Christians see symbolism in the valiant efforts to rescue Notre Dame and the French people's determination to restore the 856-year-old cathedral. In New York City, Cardinal Timothy Dolan told the NBC Today show on Tuesday that he's moved, "by the spirit of resurrection, new life, revival" in the French people.
Images of the giant cross over the altar, still intact hours after the flames that destroyed part of the roof and landmark spire had been extinguished, are seen as a miraculous symbol of hope. Photographers captured the dramatic tableau: the golden altar cross gleaming in the smoldering ruins of the cathedral's nave.
Father Christopher Looby, a Watertown, N.Y., pastor also drew a parallel between the extensive damage to Notre Dame and Holy Week, a time when Christians observe Christ's suffering, death and resurrection.
"This fire, the destruction of this church is such a good metaphor for that, a reminder that death and destruction is never the end of the story and that new beginnings and new life can come from the ashes and from things that we thought were hopeless," he told WYNF-TV on Tuesday.
It's already begun. Donations of millions of dollars to help rebuild Notre Dame have already been pledged.
In a column published Tuesday on americanmagazine.org, Father James Martin asked and answered this question. "Where Was God When Notre Dame Was in Flames?" God was everywhere, he wrote, in the firefighters who risked their lives; among the crowds singing, kneeling and praying; in the priest who braved the flames to save precious sacred relics; and in the scores of onlookers who formed a human chain to help salvage art and artifacts from the cathedral quickly.
"Hope is the final word," Martin wrote. "Because the story of Holy Week is not simply one of death and destruction."
It's one of hope and new life. Hope is stronger than despair; love is stronger than hatred; and life is stronger than death. And nothing is impossible with God, Martin wrote.
There's a message in this solemn time for people of faith. It's one of rebirth and resurrection. 
________________________________________________________________________
Gran regalo de la Pascua: esperanza
El domingo es Pascua. El lunes, el segundo día de Semana Santa, el mundo se quedó atónito, sin creer que las llamas arrasaron la Catedral de Notre Dame en el corazón de París, Francia. Y alrededor del mundo, las personas lloraban… cristianos y no cristianos, creyentes y no creyentes.
"Cuando vi las imágenes de Notre Dame en llamas, sentí que el alma de Francia estaba ardiendo. Es un lugar sagrado para el cristianismo, pero también es un lugar sagrado en términos seculares para el espíritu de Francia", dijo el autor judío francés Bernard-Henry Levy en una entrevista en CNN.
Para la madrugada del martes, el fuego había desaparecido, y Nuestra Señora de Paris y algunos de sus artefactos sagrados de incalculable valor habían sobrevivido. En todo el mundo, hubo un inmenso alivio, y la gente acogió con beneplácito la decisión del presidente francés Macron de reconstruir el amado santuario "aún más bellamente".
En todo el mundo, los cristianos ven el simbolismo en los valientes esfuerzos por rescatar a Notre Dame y la determinación del pueblo francés de restaurar la catedral de 856 años. En la ciudad de Nueva York, el cardenal Timothy Dolan le dijo al programa de NBC Today el martes que se ha movido "por el espíritu de la resurrección, la nueva vida, el renacimiento" en el pueblo francés.
Las imágenes de la cruz gigante sobre el altar, aún intactas horas después de que las llamas que destruyeron parte del techo y la aguja emblemática se hubieran extinguido, son vistas como un símbolo milagroso de esperanza. Los fotógrafos capturaron el dramático retablo: la cruz dorada del altar brillaba en las ruinas humeantes de la nave de la catedral.
El padre Christopher Looby, un pastor de Watertown, Nueva York, también hizo un paralelismo entre el daño extenso a Notre Dame y la Semana Santa, un momento en que los cristianos observan el sufrimiento, la muerte y la resurrección de Cristo.
"Este fuego, la destrucción de esta iglesia es una buena metáfora para eso, un recordatorio de que la muerte y la destrucción nunca es el final de la historia y que los nuevos comienzos y la nueva vida pueden salir de las cenizas y de las cosas que creíamos perdidas", le dijo a WYNF-TV el martes.
Ya ha comenzado. Donaciones de millones de dólares para ayudar a reconstruir Notre Dame ya se han prometido.
En una columna publicada el martes en americanmagazine.org, el padre James Martin hizo y contestó esta pregunta: "¿Dónde estaba Dios cuando Notre Dame estaba en llamas?" Dios estaba en todas partes, escribió, en los bomberos que arriesgaban sus vidas; entre la multitud cantando, arrodillándose y rezando; en el sacerdote que desafió las llamas para salvar preciosas reliquias sagradas; y en las veintenas de espectadores que formaron una cadena humana para ayudar a salvar arte y artefactos de la catedral rápidamente.
"La esperanza es la última palabra", escribió Martin. "Porque la historia de la Semana Santa no es simplemente de muerte y destrucción".
Es una de esperanza y vida nueva. La esperanza es más fuerte que la desesperación; el amor es más fuerte que el odio; y la vida es más fuerte que la muerte. Y nada es imposible con Dios, escribió Martin.
Hay un mensaje en este momento solemne para las personas de fe. Es uno de renacimiento y resurrección.