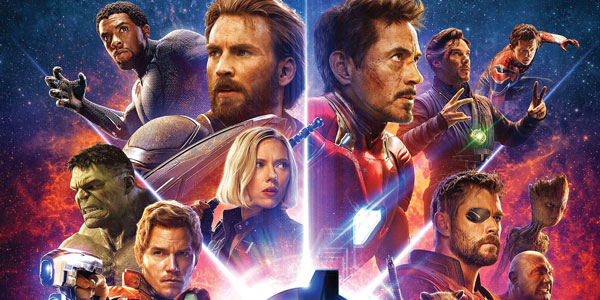 Después de los devastadores eventos ocurridos en Vengadores: Infinity War, el universo está en ruinas debido a las acciones de Thanos. Tras la derrota, las cosas no pintan bien para los Vengadores. Mientras Iron Man (Robert Downey Jr.) vaga en soledad junto a Nebula (Karen Gillan) en una nave lejos de la Tierra, el grupo encabezado por Capitán América (Chris Evans), Viuda Negra (Scarlett Johansson), Hulk (Mark Ruffalo) y Thor (Chris Hemsworth) deberá tratar de revertir los efectos de la catástrofe provocada por Thanos. Los Vengadores deberán reunirse una vez más para deshacer sus acciones y restaurar el orden en el universo de una vez por todas. Esta vez, contarán también con aliados como Ojo de Halcón (Jeremy Renner) y Capitana Marvel (Brie Larson), además de Ant-Man (Paul Rudd), que presumiblemente podría haber estado atrapado en el Reino Cuántico. Juntos, se prepararán para la batalla final, sin importar cuáles sean las consecuencias.
Esta continuación de Vengadores: Infinity War (2018) está de nuevo dirigida por los hermanos Joe y Anthony Russo.
Avengers: Endgame rompió todos los récords de preventa de entradas para una película, según Fandango. Sin aviso previo, Marvel Studios inicio la preventa de entradas para Avengers: Endgame a tres semanas de su estreno. El interés por la película es tan grande que, además, ha hecho que se caigan las webs de decenas de cines en todo el mundo. El récord se rompió tan solo seis horas después del inicio de la preventa de entradas.
El ranking de mayores éxitos de preventa, donde Endgame supera a Star Wars Episodio VII. La lista queda así:
1.Avengers: Endgame (2019)
2.Star Wars: The Force Awakens (2015)
3.Star Wars: The Last Jedi (2017)
4.Rogue One: A Star Wars Story (2016)
5.Avengers: Infinity War (2018)
Avengers: Endgame se estrena en todo el mundo el próximo 25 y 26 de abril.