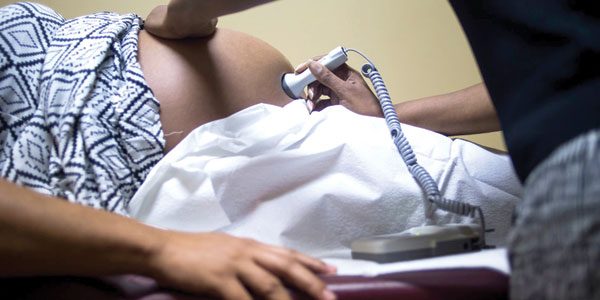 By Chara
A new report from the U.S. Centers for Disease Control and Prevention (CDC) indicates that 700 women die annually from pre- and post-pregnancy-related complications.
According to the CDC, 31 percent of pregnancy-related deaths happen during pregnancy, with 36 percent happening during delivery or the week after, and 33 percent happening between one week and one year after delivery.
The leading causes of pregnancy-related deaths include heart disease, stroke, obstetric emergencies and cardiomyopathy.
In addition, the report found racial disparities in the pregnancy-related deaths. African American and American Indian/Alaska Native women were about three times as likely to die from pregnancy-related causes as whites.
In researching the report, CDC personnel examined information from the Pregnancy Mortality Surveillance System from 2011 to 2015. They also used data from 2013 to 2017 from maternal mortality committees from 13 states to determine which deaths were preventable.
The researchers found that the pregnancy-related deaths were preventable. Dr. Wanda Barfield, director of the CDC's Division of Reproductive Health, said that primary doctors could help prevent pregnancy-related deaths.
"The way that we can all help is through identifying women with chronic conditions and giving them the opportunity to understand their conditions and better manage their health," Barfield said during a teleconference. To help ensure a healthy pregnancy, women are advised to discuss any pregnancy-related concerns with a doctor.
---
Cientos de mujeres mueren por causas relacionadas con el embarazo, según informe de CDC
Un nuevo informe de los Centros para el Control y la Prevención de Enfermedades de Estados Unidos (CDC, por sus siglas en inglés) indica que 700 mujeres mueren anualmente por complicaciones relacionadas con el embarazo antes y después.
Según el CDC, el 31 por ciento de muertes relacionadas con el embarazo ocurren durante el embarazo, el 36 por ciento ocurre durante el parto o la semana después, y el 33 por ciento ocurre entre una semana y un año después del parto.
Las causas principales de muertes relacionadas con el embarazo incluyen enfermedades cardíacas, accidentes cerebrovasculares, emergencias obstétricas y cardiomiopatía.
Además, el informe encontró disparidades raciales en las muertes relacionadas con el embarazo. Las mujeres afroamericanas e indias americanas/nativas de Alaska tenían aproximadamente tres veces más probabilidades de morir por causas relacionadas con el embarazo que las blancas.
Al investigar el informe, el personal de los CDC examinó información del Sistema de Vigilancia de la Mortalidad por Embarazo del 2011 al 2015. También usaron datos de 2013 al 2017 de los comités de mortalidad materna de 13 estados para determinar qué muertes se podían prevenir.
Los investigadores encontraron que las muertes relacionadas con el embarazo eran prevenibles. Dra. Wanda Barfield, directora de la División de Salud Reproductiva de los CDC, dijo que los médicos de cabecera podrían ayudar a prevenir las muertes relacionadas con el embarazo.
"La forma en que todos podemos ayudar es identificando a mujeres con condiciones crónicas y dándoles la oportunidad de comprender sus condiciones y controlar mejor su salud", dijo Barfield durante una teleconferencia.
Para ayudar a garantizar un embarazo saludable, se recomienda a que las mujeres hablen con su médico para discutir cualquier inquietud relacionada con el embarazo.