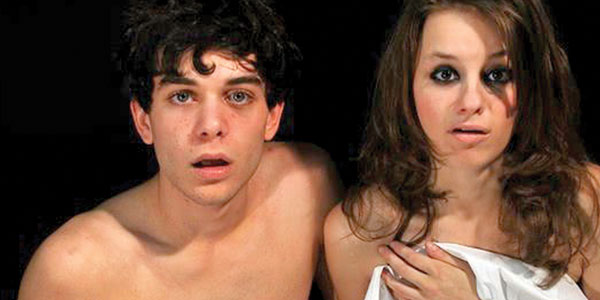 By Roberta Pardo
Every year, 15,000 people get diagnosed with AIDS in Mexico — about 41 people per day.
According to statistics from the Mexican National Center for HIV/AIDS Control and Prevention and Control, the number of diagnoses has almost tripled since 2010. In almost nine years, the number of HIV-positive cases in Mexicans between the ages of 15 and 34 increased by 284 percent.
In 2018 only, there were 10,701 HIV-positive cases and 6,287 AIDS diagnoses. That same year, UNICEF attributed this situation to the fact that teens do not have much knowledge about HIV and risky behaviors, such as having sex without a condom.
Since the first person was diagnosed with AIDS in Mexico in 1983 until March 2019, there have been 205,351 HIV cases noted.
Every year, the Ministry of Health in Mexico performs about 30,000 screenings to detect this condition. According to statistics, half of the new cases are diagnosed too late and about 2,500 people die within the first six months.
When people with HIV undergo and adhere to treatment and achieve viral suppression to be undetectable, they reduce the possibility of transmitting the virus to others by up to 96 percent.
The Mexican states with a higher diagnosis rate last year were Quintana Roo, Campache and Yucatan.
_________________________________________________________________________
Las infecciones por SIDA en México se han triplicado en el rango de edad 15-34
Cada año, 15,000 personas son diagnosticadas con SIDA en México, aproximadamente 41 personas por día.
Según las estadísticas del Centro Nacional para la Prevención y Control del VIH/SIDA de México (CENSIDA), el número de diagnósticos casi se ha triplicado desde el 2010. En casi nueve años, el número de casos de VIH positivos en mexicanos entre las edades de 15 y 34 años aumentó en un 284 por ciento.
Sólo en el 2018, hubo 10,701 casos de VIH positivos y 6,287 diagnósticos de SIDA. Ese mismo año, UNICEF atribuyó esta situación al hecho de que los adolescentes no tienen mucho conocimiento sobre el VIH y conductas de riesgo, como tener relaciones sexuales sin condón.
Desde que la primera persona fue diagnosticada con SIDA en 1983 hasta marzo de 2019, se registraron 205,351 casos de VIH.
Cada año, el Departamento de Salud en México realiza alrededor de 30,000 exámenes de detección para detectar esta condición. Según las estadísticas, la mitad de los casos nuevos se diagnostican demasiado tarde y alrededor de 2,500 personas mueren en los primeros seis meses.
Cuando las personas con VIH se someten y se adhieren al tratamiento y logran que la supresión viral sea indetectable, reducen la posibilidad de transmitir el virus a otras personas hasta en un 96 por ciento.
Los estados mexicanos con una tasa de diagnóstico más alta el año pasado fueron Quintana Roo, Campeche y Yucatán.