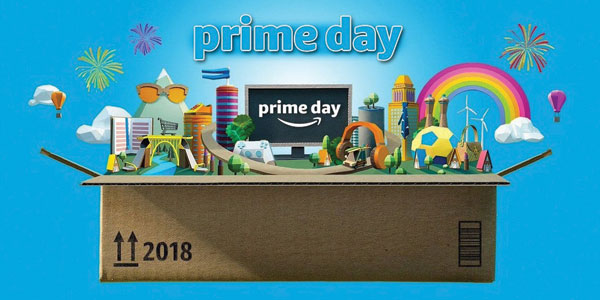 By Chara
When your friends talk about Prime Day, you might be wondering what they mean.
For those who do not know, Prime Day is an exclusive shopping day for Amazon Prime members, including anyone with a 30-day trial membership. This year, Prime Day will run from midnight July 15 through 11:59 p.m. July 16.
For the duration of Prime Day, Amazon Prime members will have access to many sales, including on such items as electronics, beauty products, clothes and furniture. However, members may visit the Amazon website before Prime Day to find out what will going be on sale. A list of Prime Day deals also is available by doing a Google search.
To become an Amazon Prime member, download the Amazon app or visit amazon.com to sign up for a membership. Students may receive 50 percent off their memberships.
---
Ya viene Prime Day
Cuando sus amigos hablen de Prime Day, puede que se pregunte de qué hablan.
Para los que no saben, Prime Day es un día de compras exclusivos para los miembros de Amazon Prime, incluido cualquier persona con una membresía de prueba de 30 días. Este año, Prime Day será desde la medianoche del 15 de julio hasta las 11:59 p.m. del 16 de julio.
Durante la duración de Prime Day, los miembros de Amazon Prime tendrán acceso a muchas ofertas, incluso en artículos como electrónicos, productos de belleza, ropa y muebles. Sin embargo, los miembros pueden visitar el sitio web de Amazon antes de Prime Day para ver qué estará en oferta. Una lista de ofertas de Prime Day también está disponible haciendo una búsqueda de Google.
Para convertirse en miembro de Amazon Prime, descargue la aplicación de Amazon o visite amazon.com para registrarse para obtener una membresía. Los estudiantes reciben 50 por ciento de descuento en sus membresías.