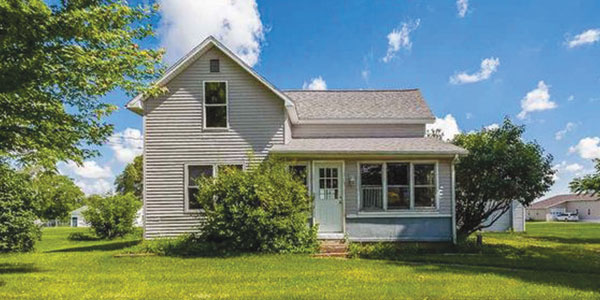 This year's controversial Jackson County (Missouri) property tax assessments have put home ownership in jeopardy for thousands of metro area residents, many claim. Folks in two neighborhoods, in particular – the Westside and Hyde Park — worry they'll no longer be able to afford their homes.
The repercussions have been "especially harsh on the Westside," according to Gloria Ortiz Fisher, Westside Housing Organization executive director. Among those who could be squeezed out of their Westside home by up to 400 percent and higher assessed property values are fourth and fifth-generation residents.
Many Westsiders who speak only Spanish don't understand the English language property notices or that there's an appeal process and how to navigate it. They may not know about the class action lawsuit challenging the assessments and how to join it.
Because of its proximity to downtown, the Power and Light entertainment district and the Crossroads Arts District, the Westside has become a hot neighborhood. Newcomers are rehabbing old homes and building new ones. Native Westsiders worry that the gentrification and much higher property tax bills imperil the community's Mexican-American culture.
There have been several meetings across the county. On June 24, for instance, dozens of homeowners showed up at the Jackson County Legislature to contest the hefty increases in property assessments and call into question the county assessment department's process this year in evaluating property values. Many from the urban core who attended the Legislature rode buses from the Guadalupe Center to legislative chambers in Independence, Mo.
Four days later, Jackson County legislators unanimously agreed this year's reassessment process was "flawed and unfair." In a written statement, they urged County Executive Frank White to redo assessments. So far, White has refused, prompting residents to push for his removal.
July 8 was the deadline for filing an assessment appeal, but that day, the Jackson County Board of Equalization voted to extend to July 29 the deadline for filling a formal appeal. Also at the urging of county legislators, the BOE voted to give taxpayers whose informal appeals were denied until July 29 to file a formal appeal.
Remedies have been proposed other than scrapping the assessments and starting over, using as in previous years, the MLS system (database containing all home sales with pictures and sales details) or reassessing merely the thousands of properties whose owners have filed appeals.
Preston Smith, a data management professional who represents Blue Springs on the BOE, believes there are too many appeals to process (27,000-plus to date) and the flawed data used useless. He proposes applying a new lower percentage based on each property's previous assessment. Properties that increased upwards of 200 percent in assessed value would drop to 14 percent; 100-200 percent increases would drop to 13 percent; increases 13-100 percent would drop to 12 percent; increases 12 percent or less would remain the same. Smith's proposal is legal, ruled the Missouri State Tax Commission. However, both White, who's refused to admit that there are errors in this year's county property tax assessment process and the county assessor responsible for it, Gail McCann Beatty, oppose Smith's proposal.
If the board chairman agrees to put it on the agenda, the BOE could take it up at the next meeting on Aug. 7.
Nota bene:
Read more about the class action lawsuit filed July 1 by Hyde Park resident, Christine Taylor-Butler on behalf of Jackson County property taxpayers online at http://www.kcpropertytax.com/ or by calling 816-399-5030.
Read KCTV-5 13-part investigation into the 2019 Jackson County tax assessment process online at https://www.kctv5.com/.
The Guadalupe Center, 816-421-1015, and the Westside Housing Organization, 816-421-8048, are helping taxpayers with appeal forms.
---
Proceso defectuoso pone en peligro a los dueños de viviendas de Jackson County
Las controvertidas evaluaciones de impuestos a la propiedad de este año del Condado de Jackson (Missouri) han puesto en peligro la propiedad de la vivienda para miles de residentes del área metropolitana, muchos afirman. Vecinos en dos barrios, en particular Westside y Hyde Park, se preocupan de que ya no podrán pagar sus hogares.
Las repercusiones han sido "especialmente duras en el Westside", según Gloria Ortiz Fisher, directora ejecutiva de la Organización de Vivienda de Westside. Entre los que podrían ser sacados de sus hogares en Westside debido a un aumento del 400 por ciento y más en valores de propiedad evaluados están los residentes de cuarta y quinta generación.
Muchos residentes del Westside que sólo hablan español no entienden los avisos de propiedad en idioma inglés o que hay un proceso de apelación y cómo navegarlo. Es posible que no sepan acerca de la demanda colectiva que cuestiona las evaluaciones y cómo unirse a ella.
Debido a la proximidad con el centro de la ciudad, el distrito de entretenimiento de Power and Light y el Distrito de Artes de Crossroads, el Westside se ha convertido en un barrio popular. Los recién llegados están rehabilitando casas viejas y construyendo nuevas. Los nativos del Westside se preocupan de que el aburguesamiento y las facturas de impuestos a la propiedad mucho más altas pongan en peligro la cultura mexicano-estadounidense de la comunidad.
Ha habido varias reuniones en todo el condado. El 24 de junio, por ejemplo, decenas de propietarios de viviendas se presentaron en la Legislatura del Condado de Jackson para protestar los fuertes aumentos en las evaluaciones de propiedades y cuestionar el proceso del departamento de evaluación del condado de este año al evaluar los valores de las propiedades. Muchos de los núcleos urbanos que asistieron a la Legislatura viajaron en autobús desde el Guadalupe Centers a las cámaras legislativas en Independence, Mo.
Cuatro días después, los legisladores del Condado de Jackson acordaron por unanimidad que el proceso de reevaluación de este año fue "defectuoso e injusto". En un comunicado escrito, instaron al ejecutivo del condado, Frank White, a rehacer las evaluaciones. Hasta el momento, White se ha negado, lo que ha llevado a los residentes a presionar por su renuncia.
El 8 de julio fue la fecha límite para presentar una apelación de evaluación, pero ese día, la Junta de Igualación del Condado de Jackson (BOE, por sus siglas en inglés) votó para extender hasta el 29 de julio la fecha límite para presentar una apelación formal. También ante la insistencia de los legisladores del condado, el BOE votó a favor de los contribuyentes cuyas apelaciones informales fueron denegadas hasta el 29 de julio para presentar una apelación formal.
Se han propuesto remedios distintos a deshacerse de las evaluaciones y comenzar de nuevo, utilizando como en años anteriores, el sistema MLS (base de datos que contiene todas las ventas de viviendas con fotos y detalles de ventas) o reevaluando simplemente los miles de propiedades cuyos propietarios han presentado apelaciones.
Preston Smith, un profesional de gestión de datos que representa a Blue Springs en el BOE, cree que hay demasiadas apelaciones para procesar (más de 27,000 hasta la fecha) y que los datos defectuosos se usan de manera inútil. Propone aplicar un nuevo porcentaje inferior basado en la evaluación previa de cada propiedad. Las propiedades que aumentaron en más del 200 por ciento en valor evaluado se reducirían al 14 por ciento; aumentos del 100 a 200 por ciento caerían en un 13 por ciento; los aumentos del 13-100 por ciento caerían al 12 por ciento; los aumentos del 12 por ciento o menos seguirían siendo los mismos. La propuesta de Smith es legal, dictaminó la Comisión de Impuestos del Estado de Missouri. Sin embargo, tanto White, que se ha negado a admitir que hay errores en el proceso de evaluación de impuestos a la propiedad del condado de este año, como el asesor del condado responsable, Gail McCann Beatty se opone a la propuesta de Smith.
Si el presidente de la junta acepta incluirlo en la agenda, el BOE podría hacerlo en la próxima reunión el 7 de agosto.
Nota bene:
Lea más sobre la demanda colectiva presentada el 1 de julio por la residente de Hyde Park, Christine Taylor-Butler, en nombre de los contribuyentes de propiedades del Condado de Jackson en línea en http://www.kcpropertytax.com/ o llamando al 816-399-5030.
Lea la investigación de 13 partes de KCTV-5 sobre el proceso de evaluación de impuestos del Condado de Jackson 2019 en línea en https://www.kctv5.com/.
El Guadalupe Centers, 816-421-1015, y la Organización de Vivienda de Westside, 816-421-8048, están ayudando a los contribuyentes con los formularios de apelación.