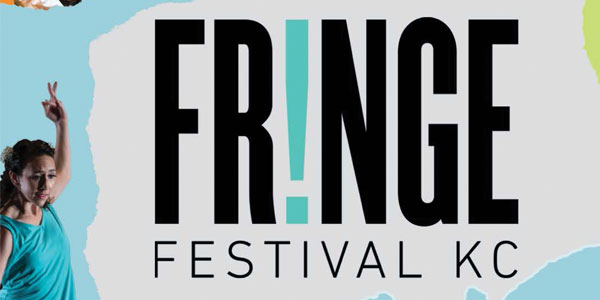 By Roberta Pardo
The Kansas City Fringe Festival, a festival celebrating the Avant-garde of Kansas City art in all of its forms, is proud to announce the Visual Arts Show at Union Station!
At this show you will experience visual art in all its forms with: New painting in many different styles, from Rita Blitts' internationally recognized gestural pastels to Isaac Tapia's soulful portraits; ceramic and metal sculpture from Melanie Sherman, Rodrigo Alvarez and Tyler Marble; esoteric masks from Lesley Ravenhair; and beautiful storm photography from Brian Johnson and much more.
The festival held an opening gala on July 14 at Union Station's main gallery.
Other performances worth checking out during this year's KC Fringe Festival include "War Paint", starring international Fringe artist Lily E. Garnett, who dons her "war paint" to explore self-image, social conditioning, beauty standards and how society values women. The first performance is scheduled for July 20 at 9 p.m. at the Westport Coffee House. Visit the KC Fringe Festival website for a full schedule.
Chicago artist Tim Mooney returns to KC with its "Man Cave" show, a one-man sci-fi climate change tragicomedy. The play, suggested for ages 13 and up, will be at the Center for Spiritual Living, July 20 at 6:00, July 21 at 4:30, July 21 at 4:30, July 26 at 7:30 and July 27 at 9:00.
The festival will run until July 28. For more information on schedules and tickets visit https://kcfringe.org/.
---
KC Fringe Festival cumple 15 años promoviendo el arte
El Kansas City Fringe Festival, un festival que celebra el arte vanguardista de Kansas City en todas sus formas, se enorgullece en anunciar el Show de Artes Visuales en Union Station.
En este espectáculo, experimentará el arte visual en todas sus formas con: nueva pintura en muchos estilos diferentes, desde los pasteles gestuales reconocidos internacionalmente de Rita Blitts hasta los retratos conmovedores de Isaac Tapia; escultura de cerámica y metal de Melanie Sherman, Rodrigo Álvarez y Tyler Marble; máscaras esotéricas de Lesley Ravenhair; y hermosa fotografía de tormenta de Brian Johnson y mucho más.
El festival celebró una gala inaugural el 14 de julio en la galería principal de Union Station.
Otras actuaciones que vale la pena ver durante el Festival KC Fringe de este año incluyen "War Paint", protagonizada por la artista internacional Fringe Lily E. Garnett, quien se pone su "pintura de guerra" para explorar la imagen personal, el condicionamiento social, los estándares de belleza y cómo la sociedad valora a las mujeres. La primera presentación está programada para el 20 de julio a las 9 p.m. en el Westport Coffee House. Visite el sitio web de KC Fringe Festival para un calendario completo.
El artista de Chicago Tim Mooney regresa a KC con su programa "Man Cave", una tragicomedia de un solo hombre sobre el cambio climático de ciencia ficción. La obra, sugerida para mayores de 13 años, se realizará en el Centro para la Vida Espiritual, el 20 de julio a las 6:00 p.m., el 21 de julio a las 4:30, el 21 de julio a las 4:30, el 26 de julio a las 7:30 y el 27 de julio a las 9:00 p.m.
El festival correrá hasta el 28 de julio. Para obtener más información sobre los horarios y los boletos, visite https://kcfringe.org/.