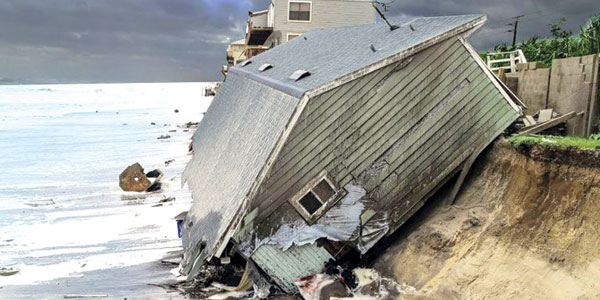 By Roberta Pardo
Hurricane Dorian is fast approaching the U.S. East Coast.
As of Wednesday morning (Sept. 4), the hurricane was about 100 miles off Florida's east coast and was expected to reach the coasts of the Carolinas later in the week.
Approximately 396,000 residents are under mandatory evacuation orders in North Carolina, according to Laura Leonard, Joint Information Center spokesperson.
North Carolina Gov. Roy Cooper said an 85-year-old man had fallen from a ladder while preparing his home ahead of the hurricane, becoming the first storm-related fatality in the state.
In South Carolina, a dangerous situation is developing for Charleston, with a forecast expecting near record floods.
Hurricane Dorian has already devastated the Bahamas, killing at least seven people, including an 8-year-old boy.
"We can expect more deaths to be recorded," Bahaman Prime Minister Hubert Minnis told CNN on Tuesday (Sept. 3). "Our priority is search, rescue and recovery."
Dorian — now a Category 2 storm — stalled for days over the northern Bahamas. Miami is sending a crew of first responders and donated goods to help on the islands.
---
La costa este se prepara para el huracán Dorian
El huracán Dorian se acerca rápidamente a la costa este de Estados Unidos.
A partir del miércoles por la mañana (4 de septiembre), el huracán estaba a unas 100 millas de la costa este de Florida y se esperaba que llegara a las costas de las Carolinas más tarde en la semana.
Aproximadamente 396,000 residentes están bajo órdenes de evacuación obligatorias en Carolina del Norte, según Laura Leonard, portavoz del Centro de Información Conjunta.
El gobernador de Carolina del Norte, Roy Cooper, dijo que un hombre de 85 años se había caído de una escalera mientras preparaba su casa antes del huracán, convirtiéndose en la primera fatalidad relacionada con la tormenta en el estado.
En Carolina del Sur, se está desarrollando una situación peligrosa para Charleston, con un pronóstico que espera inundaciones récord.
El huracán Dorian ya ha devastado las Bahamas, matando al menos a siete personas, incluido un niño de 8 años.
"Podemos esperar que se registren más muertes", dijo el martes el primer ministro de Bahamas, Hubert Minnis, a CNN (3 de septiembre). "Nuestra prioridad es la búsqueda, rescate y recuperación".
Dorian, ahora una tormenta de categoría 2, se detuvo por días en el norte de Bahamas. Miami está enviando un equipo de socorristas y productos donados para ayudar en las islas.