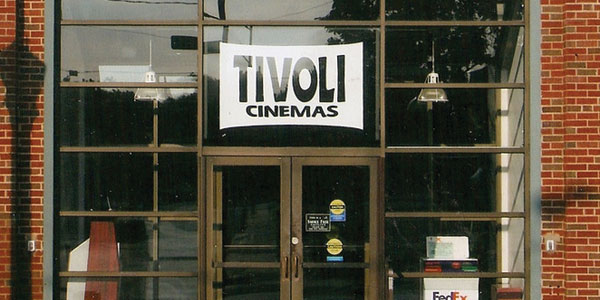 By Roberta Pardo
Tivoli Cinemas is getting a second chance.
Kansas City, Missouri's oldest independent theater closed in April after nearly 40 years in the Westport area. But starting in October, the Tivoli will reopen as the Tivoli at the Nelson-Atkins Museum of Art.
It all started when Nelson-Atkins director and CEO Julian Zugazagoitia reached out to Jerry Harrington, Tivoli Cinemas owner.
"I think it was the enthusiasm, both of our board, of our patrons, of our staff, for making this happen that has allowed us to move in this very, very, very speedy way," Zugazagoitia told Kansas Public Radio. "It's also recognition of how beloved Tivoli is in the city."
KPR also reported that the museum's 500-seat Atkins Auditorium will get significant upgrades, including updated digital projection equipment, a sound system overhaul and a new, larger film screen.
Films — which will include independent, foreign and classic ones — will be shown four times a week: 11:15 a.m. Mondays, 1 p.m. Wednesdays, 7 p.m. Fridays and 1 p.m. Sundays. Tickets are $10 for the general public or $7 for members.
Harrington will take on the role of film curator.
"A lot of the films will not be rarefied, a lot of the films will not be difficult," he said.
The first film to screen will be "The General" (1926) on Oct. 21. A limited number of public tickets will be available for this premiere screening.
---
Tivoli Cinemas reabrirá en el Nelson-Atkins
Tivoli Cinemas tiene una segunda oportunidad.
El teatro independiente más antiguo de Kansas City, Missouri, cerró en abril después de casi 40 años en el área de Westport. Pero a partir de octubre, el Tivoli reabrirá como Tivoli en el Museo de Arte Nelson-Atkins.
Todo comenzó cuando el director ejecutivo del Nelson-Atkins, Julián Zugazagoitia, contactó a Jerry Harrington, propietario de Tivoli Cinemas.
"Creo que fue el entusiasmo, tanto de nuestra junta directiva, de nuestros patrocinadores, de nuestro personal, por hacer que esto suceda lo que nos permitió movernos de esta manera muy, muy, muy rápida", dijo Zugazagoitia a la Radio Pública de Kansas (KPR, por sus siglas en inglés). "También es un reconocimiento de lo amado que es Tivoli en la ciudad".
KPR tambien informó que el Auditorio Atkins de 500 asientos del museo recibirá mejoras significativas, incluyendo equipos de proyección digital actualizados, una revisión del sistema de sonido y una nueva pantalla de cine más grande.
Las películas, que incluirán películas independientes, extranjeras y clásicas, se exhibirán cuatro veces a la semana: 11:15 a.m. lunes, 1 p.m. miércoles, 7 p.m. viernes y 1 p.m. domingos. Los boletos cuestan $10 para el público en general o $7 para los miembros.
Harrington sumirá el papel de comisario de cine.
"Muchas de las películas no serán enrarecidas, muchas de las películas no serán difíciles", dijo.
La primera película que se proyectará será "El General" (1926) el 21 de octubre. Un número limitado de entradas públicas estará disponible para esta proyección de estreno.