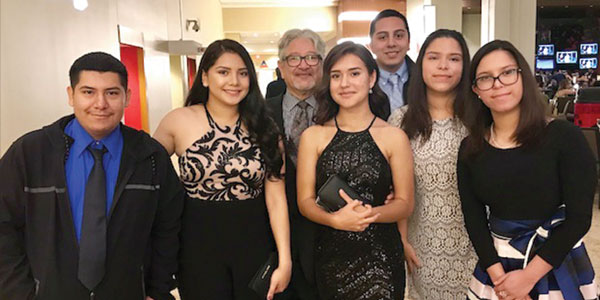 Story by Roberta Pardo photos by Michael Alvarado
The Hispanic Chamber of Commerce of Greater Kansas City hosted its 42nd Annual Noche de Gala on Oct. 18.
Hosted at the North Club at Arrowhead Stadium, the gala honors outstanding businesses in the Kansas City area. This year's awardees were: Lebaron-Ramos Law Office, receiving the Hector Barreto, Sr., New Small Business of the Year award; Vazquez Commercial Contracting LLC, receiving the Jesse Flores Hispanic Business of the Year award; Isle of Capri, receiving the El Dorado Corporation of the Year award; Hidy Aguilar, receiving the Richard Barrera award for small business advocate; Ivan Duin-Obregon, receiving the Carlos F. Cortes Humanitarian of the Year award; and Estella Morales, receiving the Manny Lopez Legacy award.
The event also featured a live performance from the all-female Mariachi Las Alteñas, from San Antonio, Texas.
---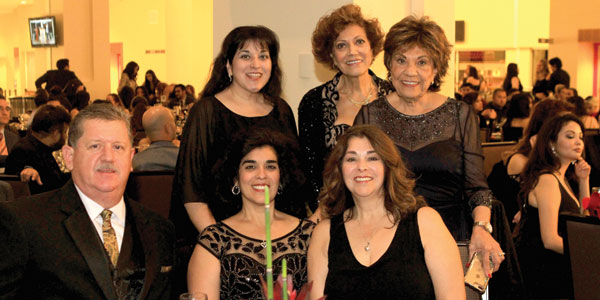 Cámara de Comercio Hispana organizó Noche de Gala anual
La Cámara de Comercio Hispana del Gran Kansas City organizó su 42ª Noche de Gala Anual el 18 de octubre.
Alojada en el North Club en el Arrowhead Stadium, la gala rinde homenaje a negocios sobresalientes en el área de Kansas City. Los premiados de este año fueron: el despacho de abogados Lebaron-Ramos, que recibió el premio Héctor Barreto, Sr. a la Nueva Pequeña Empresa del Año; Vázquez Commercial Contracting LLC, que recibió el premio Jesse Flores al Negocio Hispano del Año; Isla de Capri, recibiendo el premio El Dorado por Corporación del Año; Hidy Aguilar, recibiendo el premio Richard Barrera al defensor de pequeñas empresas; Iván Duin-Obregón, recibiendo el premio Carlos F. Cortes Humanitario del Año; y Estella Morales, recibiendo el premio Legado Manny López.
El evento también contó con una presentación en vivo del mariachi Las Alteñas, de San Antonio, Texas.