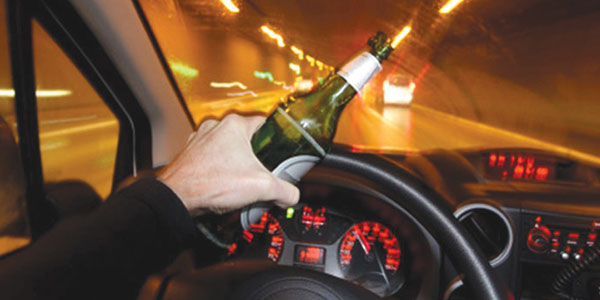 It's the most wonderful time of the year! Christmas and New Year's means celebrating with family and friends. Be safe as new rules could mean that two convictions for DUI offenses ruin your chance to become a US citizen or to avoid deportation.
The Attorney General has the power to decide immigration cases. Unfortunately, that has meant very bad news for immigrants under this administration. In October, the Attorney General announced that if an immigrant has two DUI convictions in the ten years used to qualify for their "Cancellation of Removal" case, the immigrant would be disqualified from proving that he is a person of good moral character. Cancellation of Removal is a common defense against deportation used by immigrants that have ten years in the US and a family member such as a child, spouse or parent who is a US Citizen or Legal Permanent Resident.
It is also possible we will see this affect naturalization applications. Citizenship applicants already have to show a clean history for the 3 or 5 year qualification period. However, if there are multiple DUIs in the past, that may be used to deny the application.
As always, we are preparing to fight back on this issue. If you already have several problems, don't give up! If you have not had problems, please be careful not to get into trouble! An experienced immigration attorney can provide hope to your family. Celebrate the season safely. Make your appointment now for 2020 to review your immigration situation and any options you may have in the future. Call us at 816-895-6363 today!
________________________________________________________________________________________
¡Celebre con seguridad estas vacaciones!
¡Es la época más maravillosa del año! Navidad y Año Nuevo significa celebrar con familiares y amigos. Esté seguro ya que las nuevas reglas podrían significar que dos condenas por delitos de DUI arruinan su oportunidad de convertirse en ciudadano estadounidense o evitar la deportación.
El Fiscal General tiene el poder de decidir casos de inmigración. Desafortunadamente, eso ha significado muy malas noticias para los inmigrantes bajo esta administración. En octubre, el Fiscal General anunció que si un inmigrante tiene dos condenas por DUI en los diez años utilizados para calificar para su caso de "Cancelación de expulsión", el inmigrante sería descalificado para demostrar que es una persona de buen carácter moral. La cancelación de expulsión es una defensa común contra la deportación utilizada por inmigrantes que tienen diez años en los EE.UU. y un miembro de la familia como un hijo, cónyuge o padre que es ciudadano estadounidense o residente legal permanente.
También es posible que veamos que esto afecta las aplicaciones de naturalización. Los solicitantes de ciudadanía ya deben mostrar un historial limpio para el período de calificación de 3 o 5 años. Sin embargo, si hay múltiples DUI en el pasado, eso puede usarse para denegar la solicitud.
Como siempre, nos estamos preparando para luchar contra este problema. Si ya tienes varios problemas, ¡no te rindas! Si no ha tenido problemas, ¡tenga cuidado de no meterse en problemas! Un abogado de inmigración experimentado puede brindarle esperanza a su familia. Celebra la temporada de forma segura. Haga su cita ahora para 2020 para revisar su situación de inmigración y cualquier opción que pueda tener en el futuro. ¡Llámenos al 816-895-6363 hoy!