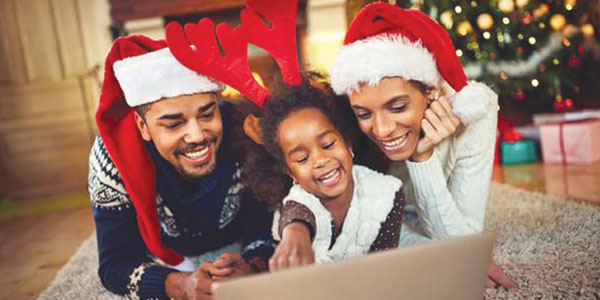 Commentary by Tere Siqueira
Christmas has moved beyond its religious roots to become an international celebration of gratitude and sharing.
With that in mind, try implementing some of the following activities to enrich your Christmas celebration this year:
*Give back to the community: There are many opportunities to make others feel better during the Christmas season. And you need not do something "big." Seemingly small gestures such as visiting your elderly neighbor, paying for someone's coffee, buying coats for homeless people or cooking a meal for someone in need will have more of an impact than you might think.
*Show gratefulness for people who are working on Christmas: Give cookies to people in your area who must work that day. Or if you are flying, be patient with travel agents. You also can do something to thank first responders who are on duty or on call Christmas Day.
*Raise money for a charity: Remember, it is easier for people to make donations during the holidays. Choose a charity and raise money with your friends, family members and colleagues from work. By making meaningful contributions like that during the Christmas season, you will demonstrate the importance of charities to society.
*Forgive: During the holidays, there are many opportunities for us to see people with whom we have unresolved issues. Make a conscious choice to forgive those who have hurt you. Call them or write them a letter to express your sense of closure regarding the issue. Remember, when you forgive, you will grow as a person by letting go of what has hurt you.
*Take a drive to look at the Christmas lights: We usually forget about looking at the world around us. Get in your car with the family and look at all the beautiful Christmas lights people put up on their houses and in their yards. You will notice wonderful parts of your surroundings you have never noticed before.
__________________________________________________________________________________________
¿Cómo celebrar una Navidad más significativa?
La Navidad ha ido más allá de sus raíces religiosas para convertirse en una celebración internacional de gratitud y solidaridad.
Con eso en mente, intente implementar algunas de las siguientes actividades para enriquecer su celebración de Navidad este año:
* Devolver a la comunidad: Hay muchas oportunidades para que otros se sientan mejor durante la temporada navideña y no necesariamente debes hacer algo "grande". Los gestos aparentemente pequeños, como visitar a su vecino anciano, pagar el café de alguien, comprar abrigos para personas sin hogar o cocinar una comida para alguien necesitado, tendrán un impacto mayor de lo que podría pensar.
* Muestra agradecimiento a las personas que trabajan en Navidad: Entrega galletas a las personas de tu área que deben trabajar ese día. O sí está volando, sea paciente con los agentes de viajes. También puede hacer algo para agradecer al personal de emergencias que están de servicio o de guardia el día de Navidad.
* Recaude dinero para una organización benéfica: Recuerde, es más fácil para las personas hacer donaciones durante las vacaciones. Elija una organización benéfica y recaude dinero con sus amigos, familiares y colegas del trabajo. Al hacer contribuciones significativas como esa durante la temporada navideña, demostrará la importancia de las organizaciones benéficas para la sociedad.
* Perdona: Durante las celebraciones, hay muchas oportunidades para que veamos personas con las que tenemos problemas no resueltos. Haz una elección consciente para perdonar a los que te han lastimado. Llámalos o escríbeles una carta para expresar tu sentido de cierre con respecto al tema. Recuerde, cuando perdona, crecerá como persona al soltar lo que le ha hecho daño.
* Conduzca para mirar las luces navideñas: Generalmente nos olvidamos de mirar el mundo que nos rodea. Sube a tu automóvil con la familia y mira todas las hermosas luces navideñas que la gente coloca en sus casas y patios. Notará cosas maravillosas de su entorno que nunca antes había notado.