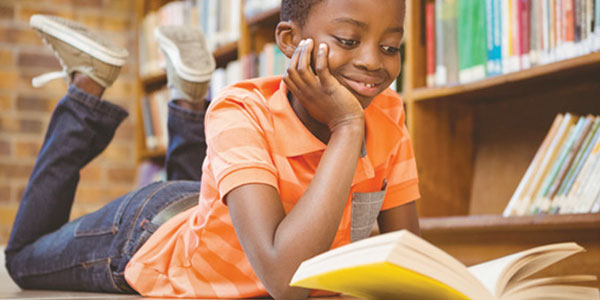 Cold weather has arrived. And with it, a lack of activities to do outside.
If you need to find something to do, here is a list of activities to help you to have some fun inside while it is cold outside:
*Visit indoor parks: Enjoy a day of fun at an indoor water park or visit other themed parks that have many types of activities for all ages. Some Kansas City area indoor parks include Sadlers Indoor Racing and CoCo Key Water Resort.
*Visit museums: Museums are full of art and culture. Area museums that offer rich experiences include The Nelson-Atkins Museum of Art, the National World War I Museum and Memorial, the American Jazz Museum, and the National Museum of Toys and Miniatures, all located in Kansas City, Missouri.
*Start an art project: This is something you can do with children or other family members, too. By creating art, you will relieve your stress by channeling it as you let your creativity flow. Paint, color a book or do some scrapbooking.
*Read and relax: Wintertime is an excellent time to start reading a book you have always wanted to read. Take a few minutes or maybe an hour or two each day to read something you like.
*Host a game night: Entertain with your family and friends. Pick your favorite games and ask your friends to bring their favorite ones. Prepare to have a night full of fun!
______________________________________________________________________________________
¿Demasiado frío para divertirse al aire libre? No hay problema
El clima frío ha llegado. Y con ello, una falta de actividades que hacer afuera.
Si necesita encontrar algo que hacer, aquí hay una lista de actividades para ayudarle a divertirse adentro mientras hace frío afuera:
*Visite parques cubiertos: Disfrute de un día de diversión en un parque acuático cubierto o visite otros parques temáticos que tienen muchos tipos de actividades para todas las edades. Algunos parques cubiertos del área de Kansas City incluyen Sadlers Indoor Racing y CoCo Key Water Resort.
*Visite museos: Los muesos están llenos de arte y cultura. Los museos del área que ofrecen experiencias ricas incluyen el Museo de Arte Nelson-Atkins, el Museo y Memorial Nacional de la Primera Guerra Mundial, el Museo de Jazz Americano y el Museo Nacional de Juguetes y Miniaturas, todos ubicados en Kansas City, Missouri.
*Comience un proyecto de arte: Esto es algo que también puede hacer con niños u otros miembros de la familia. Al crear arte, aliviará su estrés al canalizarlo mientras deja fluir su creatividad. Pinte, coloree un libro o haga algunos álbumes de recortes.
*Lea y relájese: El invierno es un excelente momento para comenzar a leer un libro que siempre ha querido leer. Tómese unos minutos o tal vez una o dos horas cada día para leer algo que le guste.
*Organice una noche de juegos: Entreténgase con su familia y amigos. Elija sus juegos favoritos y pida a sus amigos que traigan sus juegos favoritos. ¡Prepárese para pasar una noche llena de diversión!