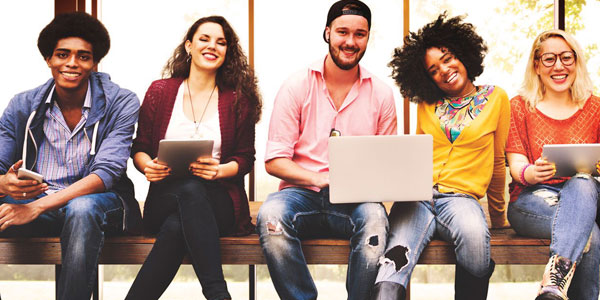 Commentary by Tere Siqueira
Millennials are taking over the workforce.
Already the largest generation in the U.S. labor force, millennials will comprise more than 75% of the workforce by 2025. And they are seeking mentors to guide and inspire them.
The following tips will make your mentoring much more effective:
*Allow them to share opinions freely: Millennials want to be heard. Try encouraging them with opportunities to offer feedback, then make suggestions to improve their work. Remember, if you want this kind of open communication to work, you need to be comfortable with a flatter hierarchy, rather than a traditional one.
*Use reverse mentoring: Reverse mentoring focuses on offering input and feedback from millennials to older mentors. Such mentoring relationships engage millennials and offer give-and-take in terms of time commitment.
*Help them with their long-term goals: When you take an interest in millennials' long-term pursuits, they will feel encouraged to keep working. You can do this through status reports or delegating responsibility for bigger projects that will take significant time to complete.
*Use teamwork: Millennials value group interaction. Thus, it is important to talk to them using a teamwork mentality. Because millennials prefer having a group of mentors to turn to, depending on who holds the expertise for the issue they are facing, you might be one of several mentors to a millennial.
*Use technology: Millennials are known for their use of technology. To connect with them, you must be willing to send text messages, as millennials are not comfortable with traditional phone calls. That said, they are quick to answer text messages, where it might take hours or days for them to return your phone calls. If you want to be a successful mentor, you must be willing to keep up with changes in technology.
_________________________________________________________________________________________
¿Cómo guiar a los millennials?
Los millennials se están haciendo cargo de la fuerza laboral.
La generación más grande en la fuerza laboral de los EE.UU., los millennials son más del 75% de la fuerza laboral para el 2025 y están buscando mentores para guiarlos e inspirarlos.
Los siguientes consejos harán que su tutoría sea mucho más efectiva:
* Permítales compartir opiniones libremente: Los millennials quieren ser escuchados. Intente alentarlos con oportunidades para ofrecer comentarios, luego haga sugerencias para mejorar su trabajo. Recuerde, si desea que este tipo de comunicación abierta funcione, debe sentirse cómodo con una jerarquía más flexible, en lugar de una tradicional.
* Utilice la tutoría inversa: La tutoría inversa se centra en ofrecer aportes y comentarios de los millennials a mentores mayores. Dichas relaciones de mentoría involucran a la generación millennial y ofrecen una relación de dar y recibir en términos de compromiso de tiempo.
* Ayúdelos con sus objetivos a largo plazo: Cuando se interesa por las actividades a largo plazo de los millennials, se sentirán alentados a seguir trabajando. Puede hacerlo a través de informes de estado o delegando la responsabilidad de proyectos más grandes que tomarán mucho tiempo en completarse.
* Utilice el trabajo en equipo: Interacción de grupo de valores millennials. Por lo tanto, es importante hablar con ellos usando una mentalidad de trabajo en equipo. Debido a que los millennials prefieren tener un grupo de mentores a los que recurrir, dependiendo de quién tenga la experiencia para el problema que enfrentan, puede ser uno de los varios mentores de un millennial.
* Uso de la tecnología: Los millennials son conocidos por su uso de la tecnología. Para conectarse con ellos, debe estar dispuesto a enviar mensajes de texto, ya que los millennials no se sienten cómodos con las llamadas telefónicas tradicionales. Dicho esto, son rápidos para responder mensajes de texto, dónde pueden tomar horas o días para que respondan sus llamadas telefónicas. Si desea ser un mentor exitoso, debe estar dispuesto a mantenerse al día con los cambios en la tecnología.