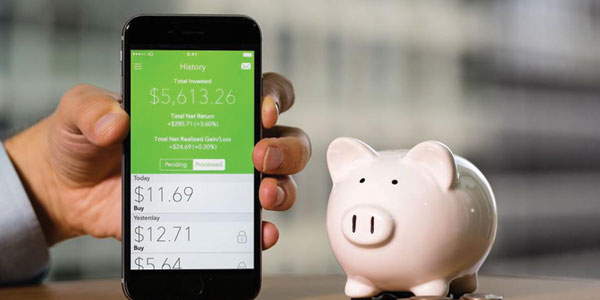 Commentary by Tere Siqueira
If one of your top new year's resolutions is to get your finances in order, there are many ways technology can help you.
Many apps are designed to allow you to monitor and save your money. And this year, there are more money-saving mobile apps than ever before.
Some of the best financial management apps include the following:
*Digit: This app offers advance spend tracking features that allow you to realistically plan and budget. Digit analyzes your spending and automatically saves the perfect amount every day. It also allows you to foresee expenses and monitor where your money is going.
*Acorns: Most people find saving money emotionally difficult; therefore, they procrastinate doing it. If you are that type of a person, then Acorns will be a game-changer. The app overcharges you on each purchase, with the overcharge money set aside to be saved. It helps you grow your wealth by investing your spare change.
*Qapital: This app is helpful at saving money by offering challenges and goals. First, you set a goal – say, saving up for a vacation. You will then be charged for that goal, based on a specific rule. The rule can be a $1 charge every time you visit Starbucks.
*Twine: Designed to help couples save up for shared goals, Twine allows you to save money in a free joint account. By linking your bank accounts, it offers you a place to fund your savings. You and your significant other can contribute separately and track your progress together.
*Chime: This app offers both an online checking and a savings account, and it allows you to transfer money back and forth. All your debit card transactions will end up dumping change into your Chime savings account. There also is an option to schedule automatic transfers.
---
Muchas aplicaciones telefónicas pueden ayudarlo a ahorrar dinero
Si una de sus principales resoluciones de año nuevo es ordenar sus finanzas, hay muchas maneras en que la tecnología puede ayudarlo.
Muchas aplicaciones están diseñadas para permitirle monitorear y ahorrar su dinero. Este año, hay más aplicaciones móviles para ahorrar dinero que nunca.
Algunas de las mejores aplicaciones de gestión financiera incluyen las siguientes:
* Digit: Esta aplicación ofrece funciones avanzadas de seguimiento de gastos que le permiten planificar y presupuestar de manera realista. Digit analiza sus gastos y ahorra automáticamente la cantidad perfecta todos los días. También le permite prever los gastos y controlar a dónde va su dinero.
* Acorns: la mayoría de las personas sienten que ahorrar dinero es emocionalmente difícil; por lo tanto, postergan hacerlo. Si eres ese tipo de persona, Acorns te ayudará a cambiarlo. La aplicación te cobra de más en cada compra, con el dinero del sobrecargo reservado para ahorrar. Le ayuda a aumentar su riqueza invirtiendo su cambio adicional.
* Qapital: Está aplicación es útil para ahorrar dinero al ofrecer desafíos y objetivos. Primero, estableces una meta, por ejemplo, ahorrar para unas vacaciones. Luego se le cobrará por ese objetivo, según una regla específica. La regla puede ser un cargo de $1 cada vez que visita Starbucks.
* Twine: Diseñado para ayudar a las parejas a ahorrar para objetivos compartidos, Twine le permite ahorrar dinero en una cuenta conjunta gratuita. Al vincular sus cuentas bancarias, le ofrece un lugar para financiar sus ahorros. Usted y su pareja pueden contribuir por separado y seguir su progreso juntos.
* Chime: Esta aplicación ofrece una cuenta de cheques y una cuenta de ahorros en línea, y le permite transferir dinero de un lado a otro. Todas sus transacciones con tarjeta de débito terminarán transfiriendo el cambio en su cuenta de ahorros Chime. También ofrece una opción para programar transferencias automáticas.