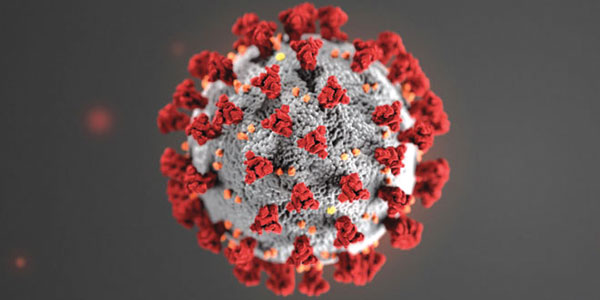 By Chara
Kansas City, Missouri, is closing all K-12 schools within city boundaries through early April to help fight the spread of the coronavirus (COVID-19), FOX4 News and other media outlets reported Monday (March 16).
As of Wednesday afternoon (March 18), more than 30 cases of COVID-19 had been reported in Missouri and Kansas. There had been one reported death in Kansas City, Kansas.
The announcement is in keeping with actions taken by other school districts and colleges, which have extended spring breaks. Some schools are using online platforms to continue educating students.
The announcement preceded a declaration Tuesday (March 17) by Kansas Gov. Laura Kelly that all Kansas schools would be closed through the end of this school year.
"The reality of this pandemic is that it cannot be controlled statewide if school buildings return to normal operations," Kelly stated.
Kelly also stated that COVID "has caused massive disruption in all of our lives."
"As Kansans, we have always done what is necessary to protect our families," she said. "This moment is no different."
As the disease has quickly spread throughout Kansas, health officials have stepped up their prevention efforts. After the first death had been reported, Kansas' education official asked the state's public schools to remain closed for one week. Later, the Kansas Department of Health & Environment asked people who were traveling to quarantine themselves for two weeks upon their return.
Kansas City's announcement follows a recent announcement by the city prohibiting gatherings of 50 or more people. At the time of the announcement, educational institutions, daycare facilities and business operations were exempt.
In related news, KCTV5 News and other media outlets have reported that Kansas City, Missouri; the Unified Government of Wyandotte County/Kansas City, Kansas; Jackson County, Missouri; Johnson County, Kansas; Platte County, Missouri; and Wyandotte County, Kansas, are ordering restaurants, bars, taverns, clubs, and movie theaters to be closed through April 1. KMBC News (Channel 9) reported a list of restaurants that are open for at least delivery, pickup and drive-through services is available at www.curbsidekc.com.
Missouri casinos are ordered to be closed through March 30, as ordered by Gov. Mike Parson.
________________________________________________________________________________________________
KCMO y otros gobiernos del área intensifican medidas de prevención contra el coronavirus
Kansas City, Missouri, cerró todas las escuelas K-12 dentro de los límites de la ciudad hasta principios de abril para ayudar a combatir la propagación del coronavirus (COVID-19), reportaron FOX4 News y otros medios de comunicación el lunes (16 de marzo).
Hasta el miércoles (18 de marzo) por la tarde, más de 30 casos de COVID-19 se habían reportado en Missouri y Kansas. Hubo una muerte reportada en Kansas City, Kansas.
El anuncio está en consonancia con las acciones tomadas por otros distritos escolares y universidades, que han extendido las vacaciones de primavera. Algunas escuelas están utilizando plataformas en línea para continuar educando a los estudiantes.
El anuncio precedió a una declaración el martes (17 de marzo) de la gobernadora de Kansas Laura Kelly de que todas las escuelas de Kansas estarían cerradas hasta el final de este año escolar.
"La realidad de esta pandemia es que no se puede controlar en todo el estado si los edificios escolares vuelven a sus operaciones normales", indicó Kelly.
Kelly también indicó que COVID "ha causado una interrupción masiva en todas nuestras vidas".
"Como residentes de Kansas, siempre hemos hecho lo necesario para proteger a nuestras familias", dijo. "Este momento no es diferente".
A medida que la enfermedad se ha extendido rápidamente por todo Kansas, los funcionarios de salud han intensificado sus esfuerzos de prevención. Después de que se informó la primera muerte, el oficial de educación de Kansas pidió a las escuelas públicas del estado que permanecieran cerradas durante una semana. Más tarde, el Departamento de Salud y Medio Ambiente de Kansas pidió a las personas que viajaban que se pusieran en cuarentena durante dos semanas a su regreso.
El anuncio de Kansas City sigue un anuncio reciente de la ciudad que prohíbe las reuniones de 50 o más personas. En el momento del anuncio, las instituciones educativas, las guarderías y las operaciones comerciales estaban exentas.
En noticias relacionadas, KCTV5 News y otros medios de comunicación han informado que Kansas City, Missouri; el Gobierno Unificado del Condado de Wyandotte/Kansas City, Kansas; el Condado de Jackson, Missouri; el condado de Johnson, Kansas; Condado de Platte, Missouri; y el condado de Wyandotte, Kansas, están ordenando que los restaurantes, bares, tabernas, clubes y cines se cierren hasta el 1 de abril. KMBC News (Canal 9) publicó una lista de restaurantes que están abiertos al menos para la entrega, la recogida y el traslado en automóvil. Los servicios están disponibles en www.curbsidekc.com.
Se ordenó el cierre de los casinos de Missouri hasta el 30 de marzo, según lo ordenado por el gobernador Mike Parson.