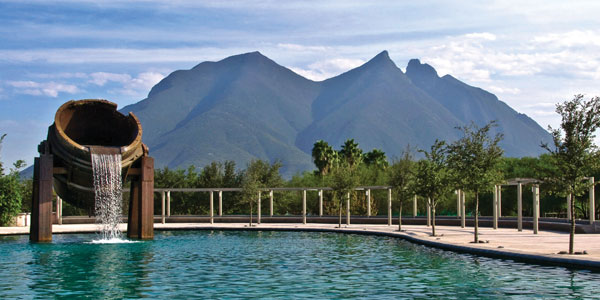 By Tom Sawyer
Welcome tourists! In this edition, we have to talk about a city in our country that was the first capital of California and remained like such for more than 70 years. We are talking about Monterey, California. Founded in 1770, it has a population density of a little over 30,000 inhabitants.
From 1777 to 1849, it was the capital of the state of California, after the U.S. won the Mexican-American war and California became a part of the United States. It would be replaced as the capital city in 1848.
Round-trip flights from Kansas to Monterey have an average cost of $220 and have at least one layover. The best way to get around this small city is by renting a car, which will also allow you to travel to other nearby towns and cities easily. The average cost of a room in a 3-star hotel is $100 while the average cost in a 5-star hotel is $200 per night. The traditional food in Monterey undoubtedly comes from the sea. Seafood and fish are the base ingredients in any recipe; it is worth noting that due to its ancient Mexican past, the touch of Mexican seasoning is felt in many of these foods.
The best places to visit the next time you are in Monterey are:
*Monterey Museum of Art: here you can enjoy works of art by renowned international class artists, so if you are a fan of modern art you can enjoy the fixed and temporary exhibitions that are presented all day.
*Monterey Bay Aquarium: it is world-renowned. It is in charge of investigating and conserving marine life. It is recognized worldwide for its interactive exhibits and its ability to present marine life on a large scale. Here you can enjoy more than 35 thousand sea creatures and more than 550 different marine species. The entry cost for adults is $50, for those under 12 is $35 and for those over 13 and under 17 is $40.
*Monterey Wharf II: it is the most important active fishing pier in Monterrey. In addition to the fact that here you can enjoy fishing your food yourself, you can also take advantage to enter the market that sells the richest and freshest seafood in the city. But your thing is to simply enjoy the food, don't worry since it also has a wide variety of restaurants to choose from where you can eat all these marine delicacies with the local flavor.
*Pacific Grove: a small city located near Monterey. Here you can enjoy a large number of beautiful beaches where you can enjoy various water activities such as kayaking, surfing or snorkeling. One of the most interesting things that you can enjoy if you travel in autumn or winter is the enormous number of monarch butterflies that perch here on the pines and eucalyptus trees, all of them waiting to make their migration that travels from Canada to Mexico. Despite being a small coastal town, it is quite coveted by celebrities and millionaires, so you can admire dozens of spectacular mansions and huge and famous golf courses.
Enjoy the famous Monterey Jazz Festival, where the best exponents of the world gather to play for three days in September and make thousands of people enjoy this famous musical genre. Around 500 artists perform on 8 different stages to captivate thousands of people. Also if you also play jazz you will have the opportunity to attend workshops, seminars and talks that will help you to enhance your abilities.
Due to the current situation around the world because of the pandemic affecting everywhere, it is advised to temporarily postpone any trip planned for the next few months. I hope you have enjoyed another article. Take care. Greetings and stay home.
_______________________________________________________________________________
Conoce Monterey
Bienvenidos turistas, en esta edición nos toca hablar de una ciudad de nuestro país que fue la primer capital de California y lo fue por más de 70 años, nos referimos a Monterey, California. Fundada en el año de 1770, cuenta con una densidad de población que apenas supera los 30 mil habitantes.
Desde el año de 1777 y hasta el año de 1849 fue la capital del estado de California, luego de ganar la Guerra Mexicana-Estadounidense y que el estado de California pasaría a ser territorio de Estados Unidos. En el año de 1848 es que sería reemplazada como capital.
Los vuelos redondos de Kansas a Monterey tienen un costo promedio de $220 y cuentan con al menos una escala. La mejor manera de moverse por esta pequeña ciudad es rentando un automóvil, lo que además te permitirá trasladarte fácilmente a los pequeños pueblos y ciudades cercanas a Monterey. El costo promedio de una habitación en un hotel 3 estrellas es de $100 mientras que en un hotel 5 estrellas el costo promedio es de $200 por noche. La comida más típica de Monterey sin lugar a dudas proviene del mar. Los mariscos y el pescado son el ingrediente base de cualquier receta; cabe destacar que por su antiguo pasado mexicano el toque del sazón mexicano se siente en muchos de estos alimentos. El costo promedio de una comida completa es de $18.
Los mejores sitio por conocer la próxima vez que visites Monterey son los siguientes:
*Museo de arte de Monterey: aquí podrá disfrutar de obras de arte de reconocidos artistas de clase internacional, por lo que si eres un fanático del arte moderno podrás disfrutar todo el día de las exposiciones fijas y temporales que se presentan.
*Acuario de la Bahía de Monterey: es de renombre mundial. Se encarga de investigar y conservar la vida marina. Es reconocido a nivel mundial gracias a sus exhibiciones interactivas y su capacidad para presentar la vida marina a gran escala. Aquí podrás disfrutar de más de 35 mil criaturas marinas de más de 550 especies marinas distintas. El costo de entrada de adultos es de $50, menores de 12 es de $35 y de mayores de 13 y menores de 17 es de $40.
*Monterey Wharf II: se trata del muelle de pesca activo más importante de Monterrey. Además de que aquí puedes disfrutar de pescar tú mismo tu comida. También puedes aprovechar para entrar al mercado que vende los pescados y mariscos más ricos y frescos de la ciudad, pero si lo tuyo lo tuyo es disfrutar simplemente de la comida no te preocupes ya que también cuenta con una amplia variedad de restaurantes a elegir en donde podrás comer todas estas delicias marinas con el sazón local.
*Pacific Grove: es una pequeña ciudad que se encuentra en las cercanías de Monterey. Aquí podrás disfrutar de una gran cantidad de hermosas playas en donde podrás disfrutar de diversas actividades acuáticas como el kayak, el surf o bien el snorkel. Una de las cosas más interesantes que podrás disfrutar si viajas en otoño o invierno es de la enorme cantidad de mariposas monarcas que aquí se posan en los pinos y eucaliptos, todas ellas esperando para hacer su migración que recorre desde Canadá hasta México. A pesar de ser una pequeña ciudad costera es bastante codiciada por los famosos y millonarios, por lo que podrás admirar decenas de mansiones espectaculares y enormes y famosos campos de golf.
Disfrute del famoso Festival de Jazz de Monterey, en donde se reúnen los mejores exponentes del mundo para tocar durante tres días de septiembre y hacer disfrutar a miles de personas con este famoso género musical. Alrededor de 500 artistas se presentan en 8 escenarios distintos para cautivar a miles de personas. Además, si tú también tocas jazz tendrás la oportunidad de asistir a los talleres, seminarios y charlas que te ayudarán a potencializar tus capacidades.
Debido a la situación actual alrededor del mundo por la pandemia que ha afectado a casi todo el mundo se recomienda posponer temporalmente cualquier viaje que se tenga previsto en los próximos meses. Espero hayan disfrutado de un artículo más, Cuídense mucho. Saludos y manténganse en casa.