Now is a great time to apply for citizenship! Being a citizen is so important, the USCIS offers many ways to pay or even avoid the filing fee! There are three levels of fees depending on your income and you can pay with a credit card. Don't wait – the fee will go up to $1255 for everyone on October 2, 2020!
The regular filing fee for citizenship is $725 right now. There are rumors that filing fees will increase again sometime next year! Don't wait for it to get higher!
If you are lower income, there are two options to pay a reduced fee. If your family's income is between 150% and 200% of the poverty line, you can pay half the fee – $405. For example, a single person would earn between $18,210 – $24,280 per year or a family of four could have income between $37,650 – $50,200. There is a special form to fill out and the family would need to submit their most recent tax return to show their income.
For those families who earn less than 150% of the poverty line, they can pay $0 for their citizenship application. A family with two parents and four children, they could earn up to $50,610 and still not have to pay the filing fee. Again, they fill an extra form and submit the tax returns to prove income level.
Most of our clients at the Law Office of Jessica Piedra qualify for a discounted filing fee for citizenship. We check with every client to make sure they are not paying more than they need to. This service is included in our legal fee, we don't charge extra to help. Don't wait – the fee will go up to $1,255 for everyone on October 2, 2020! Call us today to make an appointment at 816-895-6363.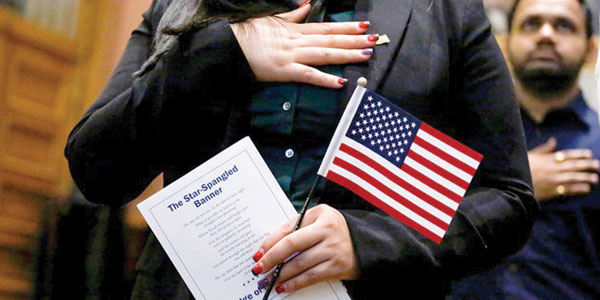 _______________________________________________________
¡Ahorre dinero en su ciudadanía!
¡Ahora es un buen momento para solicitar la ciudadanía! Ser ciudadano es tan importante que el USCIS ofrece muchas formas de pagar o incluso evitar la tarifa. Hay tres niveles de tarifas según sus ingresos y puede pagar con una tarjeta de crédito. No espere, ¡la tarifa aumentará a $ 1255 para todos el 2 de octubre de 2020!
La tarifa regular para la ciudadanía es $725 en este momento. ¡Hay rumores de que las tarifas de presentación aumentarán nuevamente el próximo año! No esperen hasta que sube más!
Si tiene un ingreso más bajo, hay dos opciones para pagar una tarifa reducida. Si los ingresos de su familia están entre el 150% y el 200% de la línea de pobreza, puede pagar la mitad de la tarifa – $405. Por ejemplo, una persona soltera ganaría entre $ 18,210 – $ 24,280 por año o una familia de cuatro podría tener ingresos entre $ 37,650 – $ 50,200. Hay un formulario especial para completar y la familia debería presentar su declaración de impuestos más reciente para mostrar sus ingresos.
Para aquellas familias que ganan menos del 150% de la línea de pobreza, pueden pagar $0 por su solicitud de ciudadanía. Una familia con dos padres y cuatro hijos, podrían ganar hasta $ 50,610 y no tener que pagar la tarifa de presentación. Una vez más, completan un formulario adicional y envían las declaraciones de impuestos para comprobar el nivel de ingresos.
La mayoría de nuestros clientes en la Oficina Legal de Jessica Piedra califican para una tarifa de presentación con descuento para la ciudadanía. Verificamos con cada cliente para asegurarnos de que no paguen más de lo que necesitan. Este servicio está incluido en nuestro honorario legal, no cobramos más para ayudar. No espere, ¡la tarifa aumentará a $ 1,255 para todos el 2 de octubre de 2020! Llámenos hoy para hacer una cita al 816-895-6363.