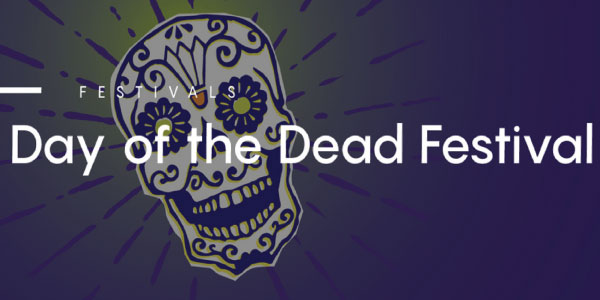 By Chara
For the 11th year, the Nelson-Atkins Museum of Art in Kansas City, Missouri, will host a Day of the Dead celebration.
This year's theme will be a traditional altar within a house. This year's altar will be designed by area artists, in conjunction with the Mattie Rhodes Center and the Mexican Consulate in Kansas City.
According to Kathleen Leighton, Nelson-Atkins head of media relations, the altar will feature niches dedicated to people who died from COVID-19. School groups will create the niches. Visitors will be invited to add their remembrances around the altar and take home an art activity sheet to create their own pop-up paper altar. 
"This year we will not host an in-person festival. Instead, we invite you to visit the altar display during regular museum hours from November 1 through November 15. And, the museum will host a free outdoor event which would be a great evening to visit the altar display and enjoy outdoor activities," Leighton said.
Because of the COVID pandemic, there will not be vendors onsite this year. People can interact with virtual elements on the museum's website, www.nelson-atkins.org starting on Nov. 1st.
In addition, the museum will host a luminary night on Nov. 12 from 5p.m. to 9 p.m. People are invited to experience a free magical luminary walk through part of the Donald J. Hall Sculpture Park.
"This year marks the 11th Annual Día de los Muertos Collaborative Altar at the museum, a tradition that we invite everyone to become part of their family traditions. In addition, the COVID-19 pandemic has had a dramatic impact on all of our lives. We profoundly mourn the loss in our community and worldwide. Colleagues, family, friends, and loved ones are deeply missed and fondly remembered. This altar is intended as a first step in memorializing those who have died and those experiencing loss," Leighton said.
The altar will be on display Nov. 1-15. The Nelson-Atkins is located at 4525 Oak St.
---
Nelson-Atkins organizará la celebración del Día de Muertos
Por undécimo año, el Museo de Arte Nelson-Atkins en Kansas City, Missouri, será el anfitrión de una celebración del Día de Muertos.
El tema de este año será un altar tradicional dentro de una casa. El altar de este año será diseñado por artistas del área, en conjunto con el Mattie Rhodes Center y el Consulado Mexicano en Kansas City.
Según Kathleen Leighton, jefa de relaciones con los medios de Nelson-Atkins, el altar contará con nichos dedicados a las personas que murieron a causa del COVID-19. Los grupos escolares crearán los nichos. Se invitará a los visitantes a agregar sus recuerdos alrededor del altar y llevarse a casa una hoja de actividades de arte para crear su propio altar de papel emergente.
"Este año no organizaremos un festival en persona. En cambio, lo invitamos a visitar la exhibición del altar durante el horario regular del museo desde el 1 de noviembre hasta el 15 de noviembre. Y, el museo organizará un evento al aire libre gratuito que sería una gran noche para visitar la exhibición del altar y disfrutar de las actividades al aire libre", dijo Leighton.
Debido a la pandemia del COVID, no habrá vendedores en el sitio este año. Las personas pueden interactuar con elementos virtuales en el sitio web del museo, www.nelson-atkins.org, a partir del 1 de noviembre.
Además, el museo albergará una noche luminosa el 12 de noviembre a partir de las 5 p.m. hasta las 9 p.m. Se invita a las personas a experimentar un paseo mágico gratuito por parte del parque de esculturas Donald J. Hall.
"Este año marca el 11º Altar Colaborativo Anual del Día de los Muertos en el museo, una tradición a la que invitamos a todos a formar parte de sus tradiciones familiares," dijo Leighton. "Además, la pandemia del COVID-19 ha tenido un impacto dramático en todas nuestras vidas. Lamentamos profundamente la pérdida en nuestra comunidad y en todo el mundo. Los colegas, familiares, amigos y seres queridos son profundamente extrañados y recordados con cariño. Este altar está destinado a ser un primer paso para conmemorar a los que han muerto y a los que han sufrido pérdidas".
El altar estará en exhibición del 1 al 15 de noviembre. El Nelson-Atkins está ubicado en 4525 Oak St.